"Avengers: Endgame" Collectibles Enter the Holiday's
Avengers: Endgame was one of the biggest movies to come out of 2019. Nothing better than to celebrate it this year than buying Christmas presents for your favorite Avengers buddies or loved ones. So we have created a guide to help all those fans out there looking to get someone or themselves the perfect Avengers: Endgame gift this holiday season.
Some of the biggest collectibles to come out of the Marvel world is none other than the iconic toy line, Marvel Legends. Hasbro has dropped some amazing action figures that are perfect for collectors and fans. Not only do they bring your favorite character to life, but they are detailed, posable, packed with accessories and even sometimes a build-a-figure piece. This year with Endgame coming out there has been a lot of new characters coming along that are ripe for the holiday picking. Some highlights from this year's Marvel Legends series that should easily be added to any list are as follows. First is none other than the Walmart Exclusive Battle Captain America that comes with the legendary Mjolnir. He is packed with detail and did I mention that he comes with a Mjolnir?! Find him here.
Pepper Potts and James Rhodes also finally get their time to shine this year with 2 great figures. Pepper as Rescue is a perfect chase in the Iron Man series and the Blue armor is beautiful. War Machine gets a figure too featuring his newly designed bulky armor that can really shine with any War Machine set. Finally, Bro Thor gets his own figure appearance but you have to prove yourself worthy to get it. In the newest wave of Marvel Legends set, you get a single piece to build him and he is worth it! You'll have to get the whole set to unlock him but it'll be a great gift and surprise for any Avengers: Endgame fan and can be found here.
Funko Pops are constantly being made and we can see them everywhere now, including this list. We have got a lot of great Avengers: Endgame Funko Pop vinyl this year that would make great gifts. Thor with two hammers got an FYE Exclusive, Iron Spider got a new "Instant Kill" mode figure that dropped that would surprise any Spider-Man fan. The long list of Endgame Funko pops is so massive, that there will be one perfect for your collection or as a gift. Hulk with Tacos? Cap with Mjolnir? Bro Thor? Wong? Yep, Funko has all of those and much more that you can find here.
You can't have a holiday guide and not mention the Infinity Gauntlet. Hasbro did manage to drop a Marvel Legends Nano Gauntlet replica that is beautiful. It could easily be a centerpiece or highlight to any fan's holiday season. The fingers are movable and it makes lights and sounds. They are still able to be purchased and you can find them here.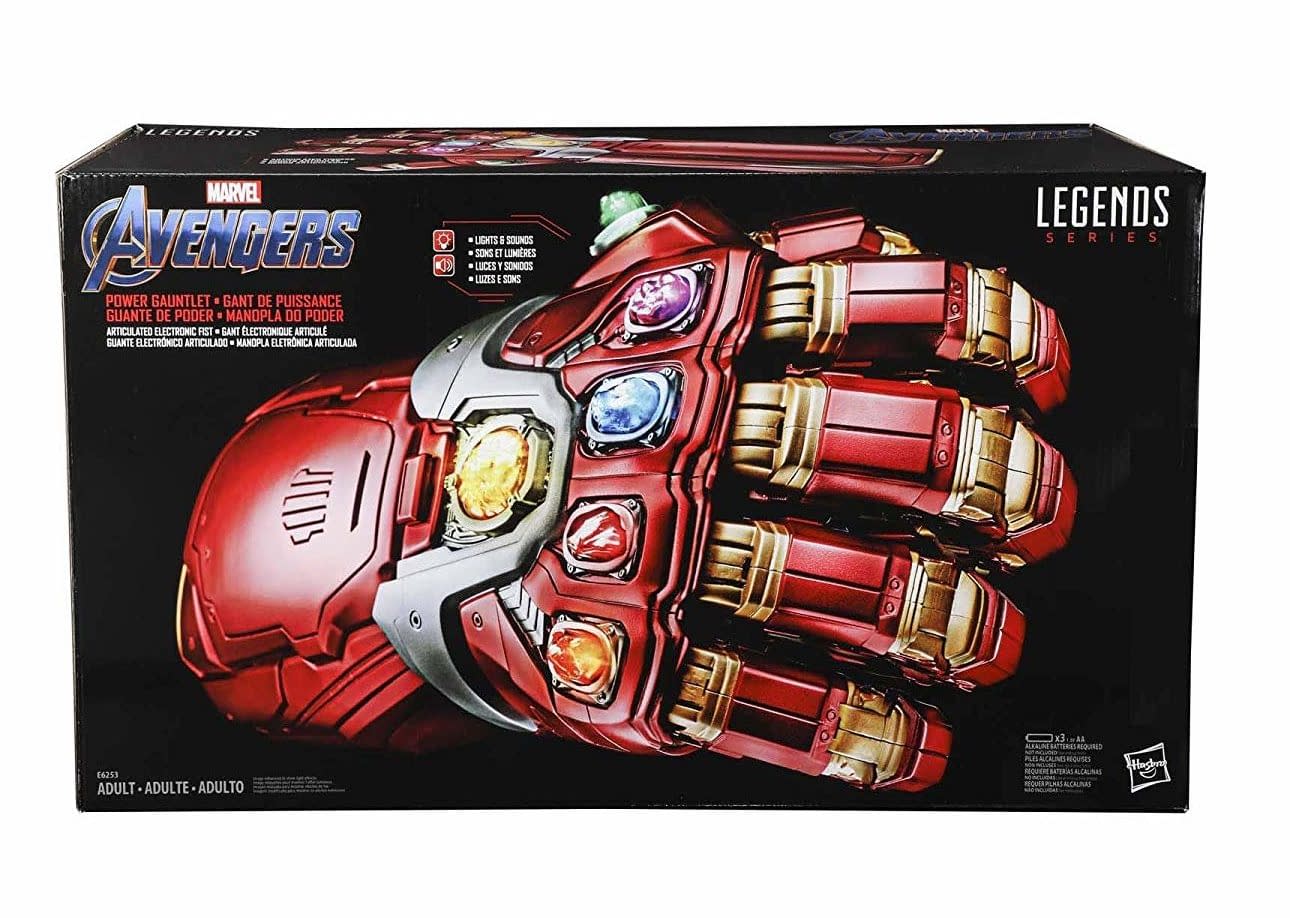 Take your love for your friends and family with this Avengers: Endgame holiday guide and get them a gift they truly deserve. We love you 3000!