BC Toy Spotting: Marvel Legends, Power Rangers, Fortnite, and More!
Welcome to the latest edition of BC Toy Spotting! We are in and out of stores pretty much every day, and we figure (ha!) why not show all of our fellow collectors what we are coming across on pegs and shelves. As collectors, we know that staying on top of what is in stores can be almost a full time job, so we are here to help you with your toy hunts and outings. This week we found tons and tons of new stuff, from Marvel Legends and Power Rangers Lightning Collection figures to Toy Story 4 and WWE figures. Fortnite exclusives are showing up, Star Wars, and so much more. Let's dive in!
First up, Hasbro has released a line of two-pack dolls from Ralph Breaks the Internet featuring the Disney Princesses in their causal outfits from the film.
New Funko Pops were everywhere this week, so much so that we did a special Toy Spotting just for them! Since then, we found more of the shark from Jaws and the new Post Malone Pop.
WWE Basic series 93 is in stores now, featuring Macho Man, Undertaker, Bayley, Triple H, and Jinder Mahal.
Marvel Legends Rides for Professor X and Deadpool are showing up in Targets. Also a two-pack of Spidey in the black suit and Kraven.
New My Hero Academia figures are showing up in Hot Topic.
New basic Spider-Man: Far From Home figures are hitting stores.
Transformers Siege micros are on the pegs at Walmart and Target right now.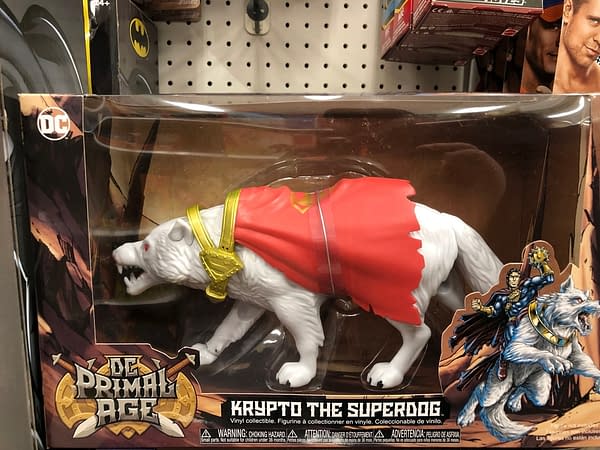 The DC Primal Age Krypto is finally showing up in my area.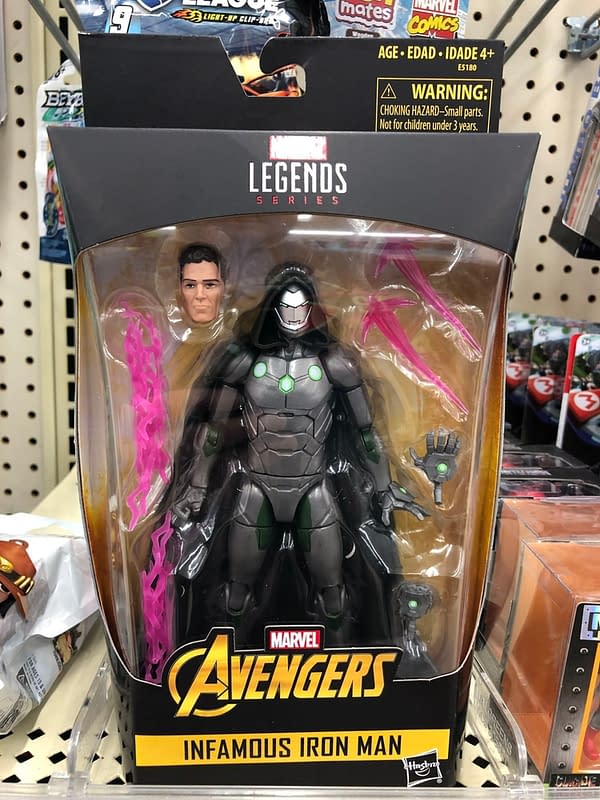 The Walgreens exclusive Marvel Legends Infamous Iron Man figure is being found everywhere. Look for a review of this tomorrow!
The newest wave of die-cast Star Wars figures is on clearance at Disney Stores.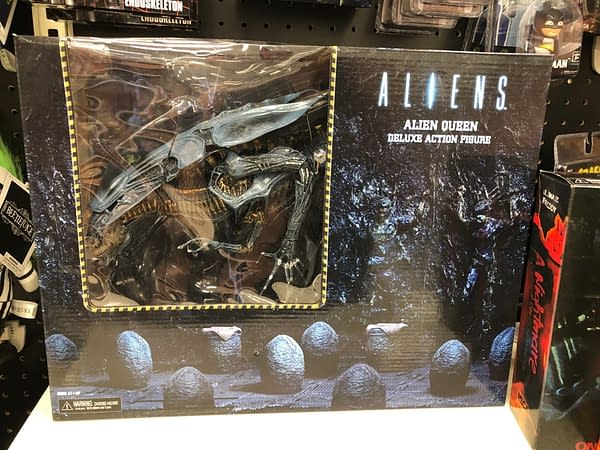 NECA's Alien Queen Deluxe Figure is being restocked at Targets.
Walgreens are also receiving their exclusive McFarlane Toys Fortnite Green Glow Skull Trooper figures.
The first wave of Power Rangers Lightning Collection figures is in stores now. We reviewed the White Ranger and Lord Zedd earlier today!
A ridiculous amount of toys in support of Toy Story 4 is in stores everywhere from Mattel.
Hasbro's new Ultimates line of Overwatch figures is in stores. Look for a review of these on Monday!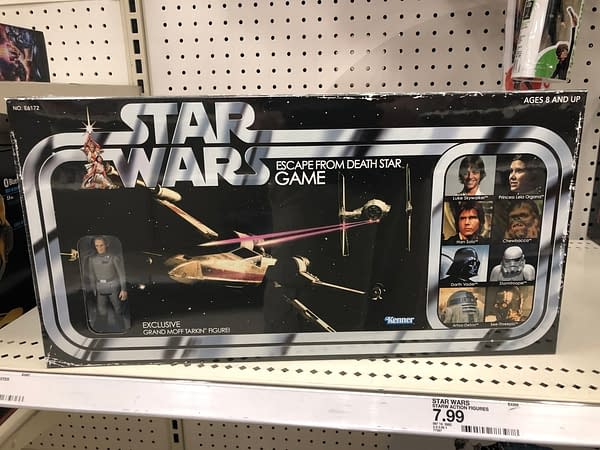 Hitting Targets everywhere is the Star Wars Escape From Death Star board game re-issue containing the Tarkin Retro figure, only at Target. We kind of loved this one.
The Caliban wave of X-Men Marvel Legends is hitting everywhere right now as well. Look for a review on these tomorrow!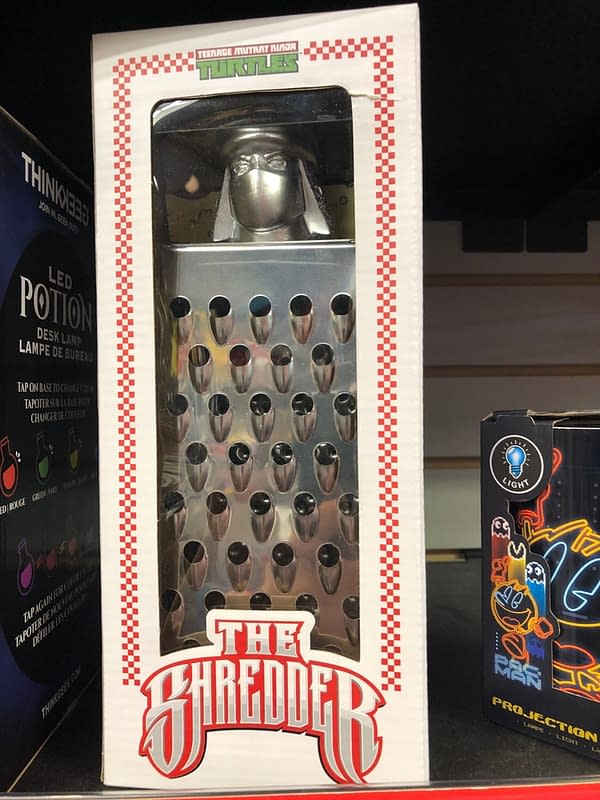 Finally, this is the best thing we saw this week.
What are YOU finding in stores right now? Let us know in the comments, or on Twitter using the #BC_ToySpotting