Yeah We're Gonna Need ALL of Beeline Creative's Geeki Tikis at Star Wars Celebration
That moment you realize you need a bigger shelf to display ALL of Beeline Creative's Star Wars-themed Geeki Tikis offerings, and possibly a bigger suitcase to bring things home from Star Wars Celebration Chicago because of them.
Seriously though, the Celebration exclusives this year are just too perfect, and we can't decide which thing we want first. All of these items are while supplies last.
There is the Millennium Falcon bowl, that'll be available at Booth #3319 during SWCC. If you Pre-order the Millennium Falcon set (that also comes with Chewbacca and Han Solo mini muglets), you'll receive a free set of 4 Star Wars swizzle sticks! Price: $100.00

Then, there is the GINORMOUS collection of mini muglets, available at Booth #3319 during SWCC, that just happen to come with their own carrying case- Darth Vader. It's an 18-piece collection, and if you pre-order, you'll receive a LIMITED "GOLD" EDITION C-3PO. Again, this set is EXCLUSIVE to Star Wars Celebration. Price: $180.00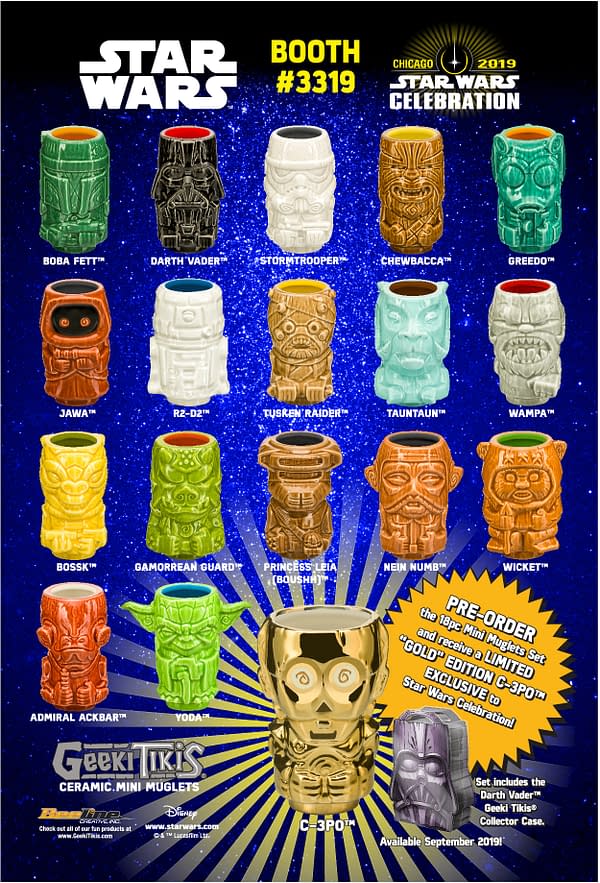 How about settling the age-ol "who shot first" question (c'mon, we allllll know who) with the Han and Greedo set? This set will be available at SWCC booths #1942 & #2623. Price: $50.00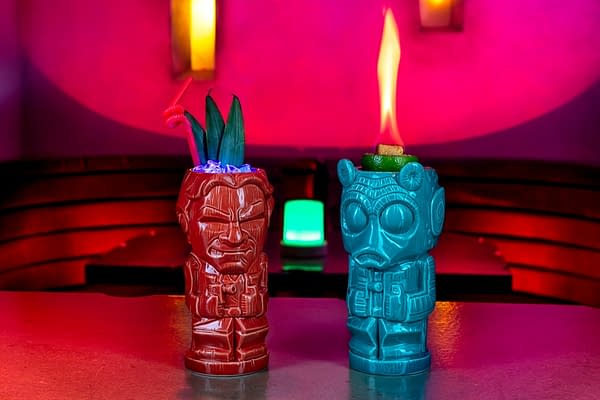 There is also this great pair of Return of the Jedi mugs- Luke Skywalker and The Rancor! Exclusive to the Star Wars Celebration Official Show Store. The Luke mini muglet even fits in The Rancor's hand! Price: $60.00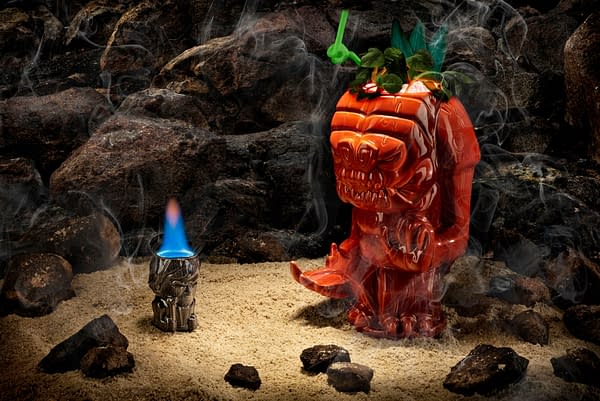 Oh and you Imperials don't feel left out, there's a little something for you too. Like this perfect-for-Scariff-sippin' fully operational Death Star mug. You can find it at booth 1942 & 2623 while supplies last! Price: $40.00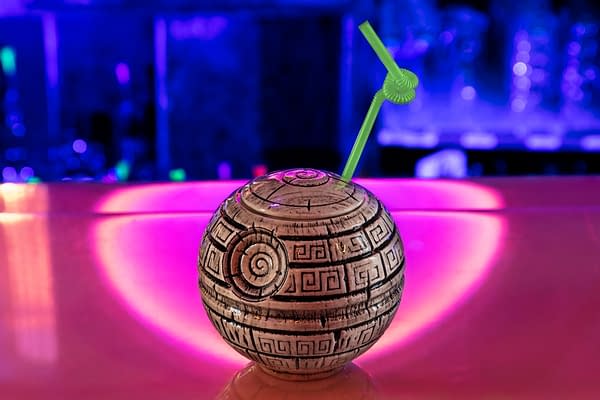 Worried about carrying around ceramic drinkware? How about this set of 4 plastic mugs? These'll be available at booth #3319, while supplies last. Price: $12.99 or 2 for $25.

And a little throwback- Star Wars Series 3, available at booth #2815. Figures range in price: $19.99-29.99. THE RETURN OF JABBA! (As someone who cosplays Hutt Slayer Leia, he's a MUST).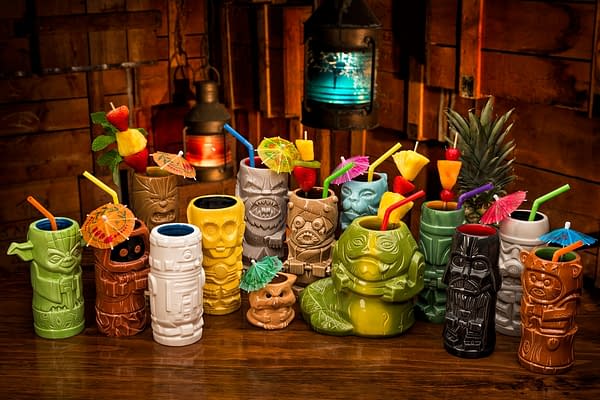 And we're waiting for details on this Return of the Jedi set, BUT WE WANT IT.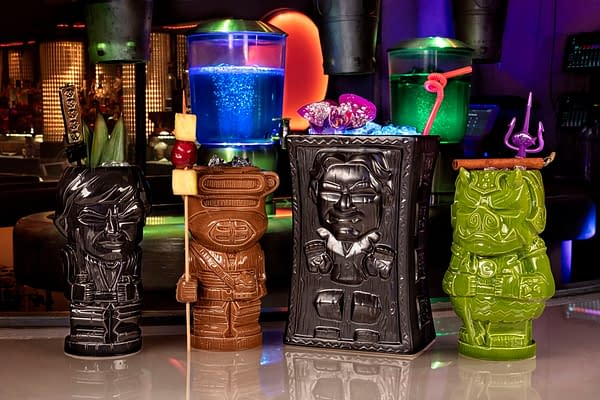 We want ALL OF THEM.
Star Wars Celebration kicks off THIS WEEK from McCormick Place in Chicago, and we'll be reporting live from the event.