Collectibles Perfect for Gamers This Holiday That Bring the Action
Video games are the lifeblood for the gamers out there. Nothing says nostalgia like bringing home those digital characters to the real wolrd and deiplaying them on your shelves. So this is dedicated to all the gamers out there and here are some kickass action figures you can add to your gaming center this holiday season.
Next up we have a nice set of action figures for you gamers out there. First up is Mortal Kombat with the Big Bad Toy Store Scorpion exclusive with the extra skeleton fire head. It's nice, looks good and any Mortal Kombat fans should have it in there collectin. He's available right now and you can get him here.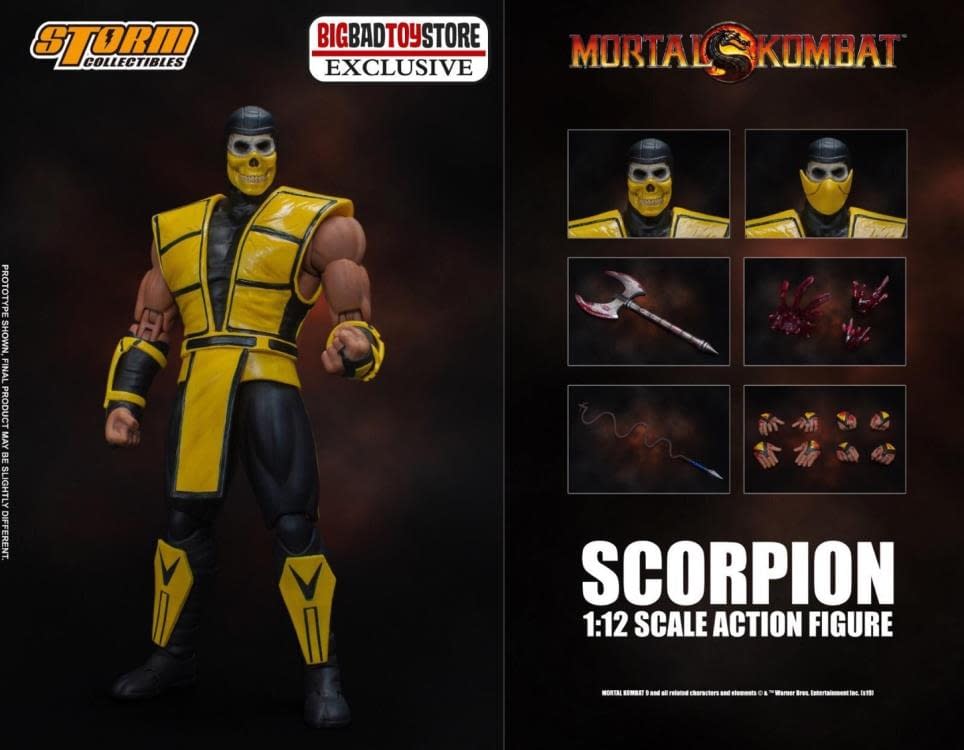 With the recent release of Call of Duty: Modern Warfare, it's no surprise that it is making headlines yet again. For all those wargamers out there there's a couple of collectible with your name on it. From McFarlane Toys there is three Call of Duty figures ready for your collection. We have Captain Price, Dr. Edward Richtofen and Frank Woods. All of them are especially detailed and come in nice little packages and are perfect for stockings or little gifts. They're all still available online and you can find them here.
Now for all you Borderlands 3 psychopaths out there, I have just the collectibles for you. There are four figures from McFarlane Toys including your favorite Tiny Tina. You can also get the Borderlands mascot psycho as well as Kreig and the rebellion leader Lilith too. All of them are detailed and perfect for your Borderlands 3 collections so add them to your wish list today.
If action figures aren't a thing and you want more of stand-alone pieces, I have just a thing for you. Staying in the world of Borderlands 3, Figures of Fandom have released four of the main class characters as statues you can choose from. These statues were made by fans for fans and they are beautiful. Pick your favorite character put on your holiday lists and maybe Santa will bring it to you.
All of these figures are perfect for you to add to your holiday wishlist. Most are still in stock and pretty cheap so you don't have to break the bank for a simple gift for your gaming buddy. Stay tuned here at Bleeding Cool for other holiday gift guides to make your holiday shopping go by with ease.