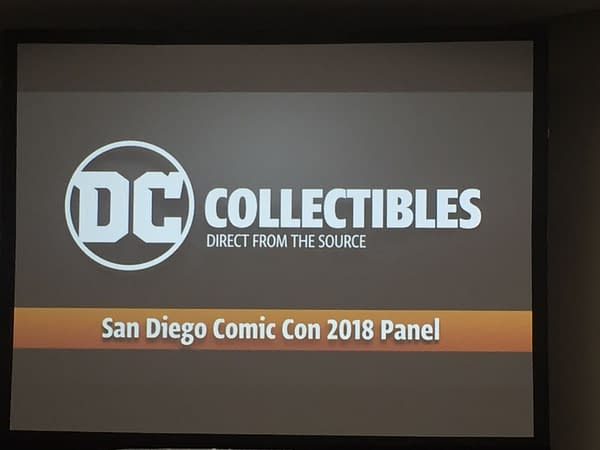 Traditions are important. They give us continuity throughout the ages and allow us to mark the passage of time. For me, the DC Collectibles panel at San Diego Comic-Con serves that function. Each year I go to this panel and get a "State of the Union" presentation of what's going to drain my wallet in the coming year. And now, you can go poor with me!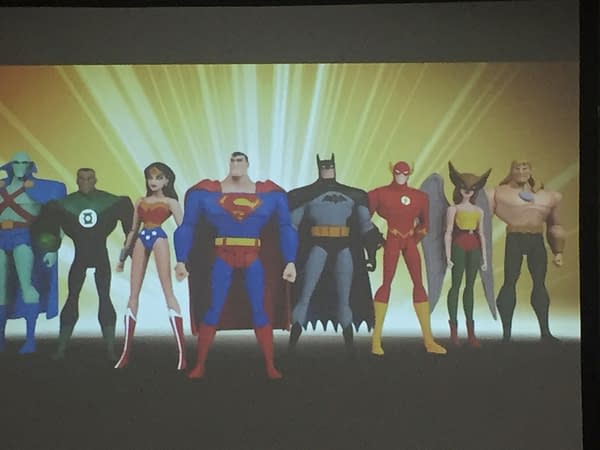 First up is the introduction of DC Collectibles' Justice League Animated series. This line lovingly recreates the all-time best TV/Film version of the Justice League. You heard me, Warner Bros.! The series will launch with the above lineup of eight and then expand to the ancillary cast.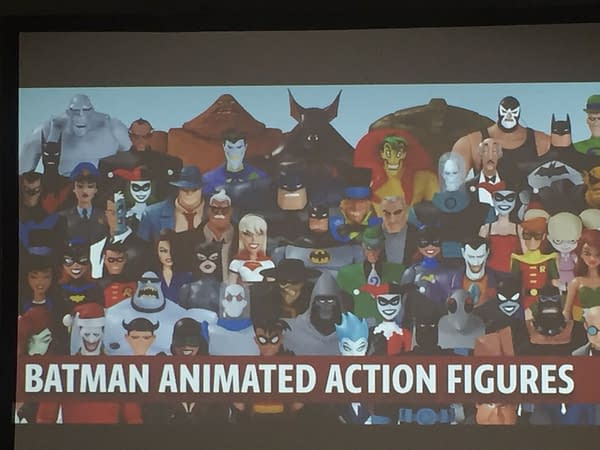 Next we have the Batman: The Animated Series line. This popular line has already birthed 53 figures, with no signs of slowing down. New figures include Hardac Batman, The Gray Ghost, Two Face, and Scarecrow.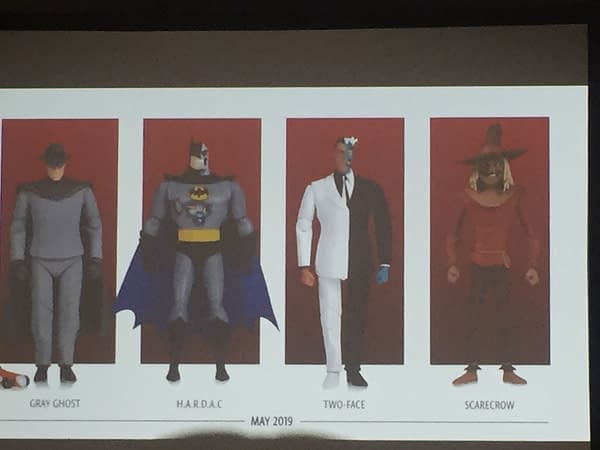 Moving along, DC Collectibles showcased perhaps one of my favorite product lines: Artist Alley.
The Artist Alley series takes inspiration from the unique and diverse styles found in a typical convention's artist alley. These aren't figures that sell by the pallet load at Walmart. Rather, this series captures the artist's creative interpretations of classic characters in 3d form. Featured on the panel were artists Joe Ledbetter and Chrissie Zullo. Check out their impressive work below.
But the panelists saved the best for last. Academy award-winning special effects artist Rick Baker was commissioned to produce a high-end Joker bust. Baker, best known for his makeup work on The Nutty Professor 2: The Klumps, is retired. However, the offer of complete creative control was all it took to bring him over to DC. The panel was nice enough to provide a photo journey through this legend's creative process.
Enjoyed this article? Share it!