Evil Dead is coming back! Rumor has it that we could see Bruce Campbell return once again in a new Evil Dead film. I can't wait to see what they have in mind and I know a lot of fans are too. Until then fan has something else they can look forward too as a new prop has arrived from Trick or Treat Studios. This time fans can own their own Kandarian Dagger from Evil Dead 2: Dead by Dawn. This replica prop is a one to one scale as seen in the film and is sculpted to perfection. The dagger has all of its eerie designed from the teeth, skull, rib bones and the spinal cord. It is 25 inches long and made of rain. The Evil Dead 2 dagger also comes in a nice package. This is a must have piece for any horror fans collection and you'll want it for you Evil Dead tribute section.
The Evil Dead 2: Dead by Dawn Kandarian Dagger Replica from Trick or Treat Studios is priced at $150. It is set to release between February and April 2020 and pre-orders are already live and can be found here.
"They're not gonna come back. Even if they do we'll tell them the car broke down or something like that."
Kandarian Dagger Prop by Trick or Treat Studios
ABOUT THIS PROP
Sideshow and Trick or Treat Studios with Studios Canal present the Official Evil Dead 2: Kandarian Dagger Prop!
This amazing Prop was sculpted by Russ Lukich and is one to one scale to the original Kandarian Dagger as seen in the cult classic Evil Dead 2: Dead by Dawn. Every detail of the Kandarian Dagger is presented here including sculpted teeth, spinal cord, skull and rib bones.
The Dagger is cast in high-quality resin and measures 25" from hilt to deadly point. Included with the Dagger is a finely sculpted stand so that you can safely display your Dagger anywhere you'd like and everything is presented in a beautiful Collectors Box.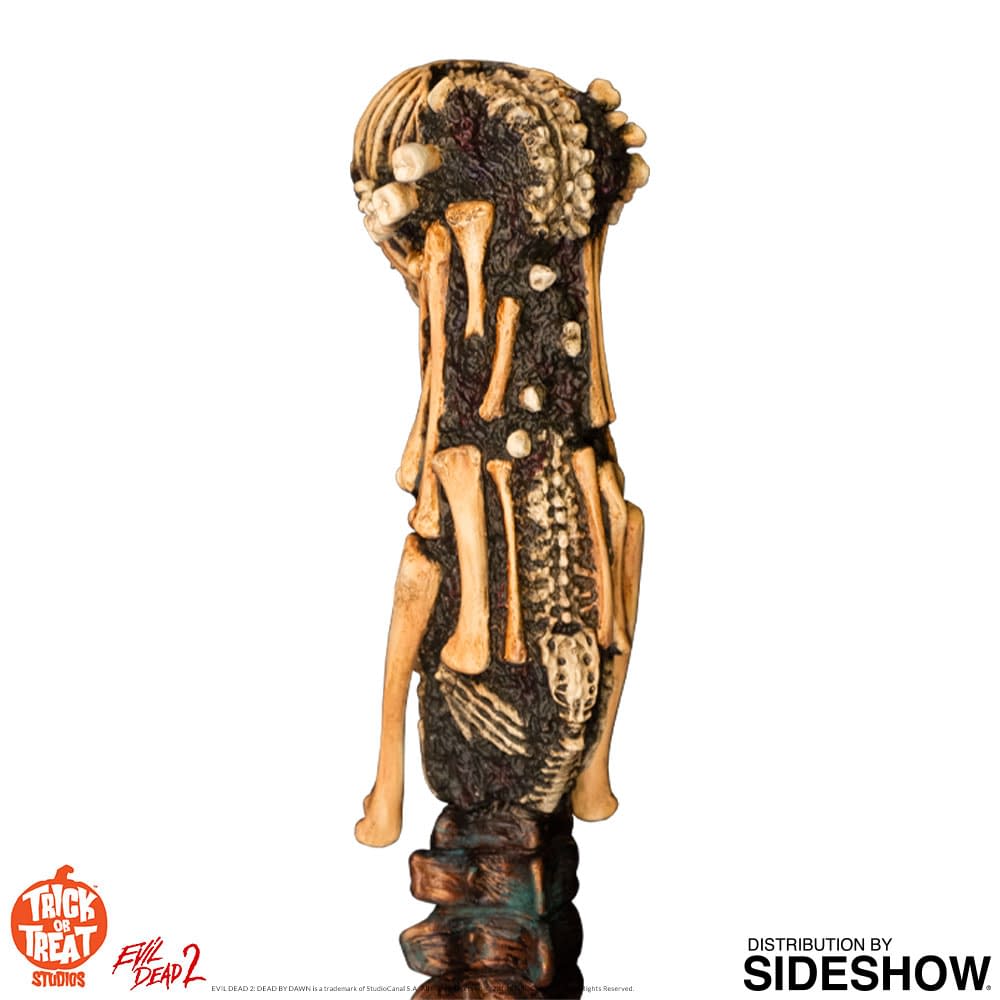 Enjoyed this article? Share it!