Funko Round-Up: Marvel Holiday! Mariah Carey! Cereal Pop Tees! Thundercats! And More!
Funko announces tons of new products and licenses every day, let alone every week. It can be a lot to keep up with. So we are here to help. Welcome to the Funko Round-Up! In this edition: Marvel holiday items and a poll, Mariah Carey Christmas Pop, Thundercats Savage Worlds figures, and Target exclusive cereal Pop tees!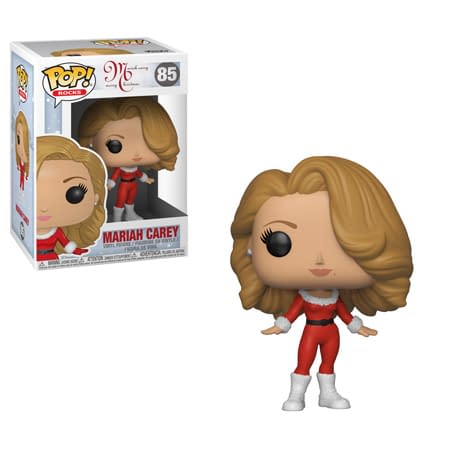 Global Merchandising Services has entered into a partnership with Funko
for a Mariah Carey Pop! figure that will hit stores this fall.

The Songbird Supreme whose five-octave vocal range and
original songwriting has earned her 34 Grammy nominations
and five wins is finally getting the Pop! treatment.
Mariah Carey has produced 14 albums and sold over
200 million records worldwide, but it's her iconic Christmas
albums that inspired the look for this Pop! Rocks figure.

Mariah is currently in the studio and working on a new album.
Mariah is synonymous with Christmas for quite a few people, so expect this one to be more popular than you would think when it comes out in October.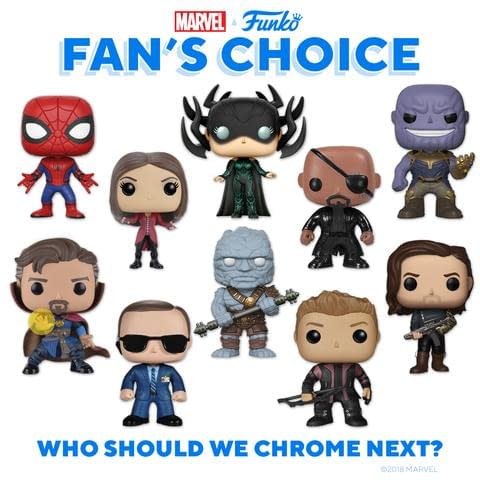 Jumping over to the marvel side of things, they are doing a fan poll you can vote on right now to pick the next Marvel Pop Funko will chrome. These have been quite popular, and there are some cool choices up there.
Marvel Holiday products are also coming from Funko, and they are all adorable! First, Pint Size Heroes! Look at them, look at how adorable these all are! Thanos is wearing a Christmas Death sweater! Cap is a snowman! I need all of these in multiples to put in every room of my house.
Also we are getting four holiday-themed Pops: Spider-Man in an ugly Christmas sweater, Groot decorated like a Christmas tree, Hulk with gifts, and Deadpool attacking us with candy canes. These should all be out in November.
Three new Overwatch shirts from Funko will be released this fall. Not Pop tees, but cool nevertheless.
Three new Pocket Pop Ad Icons Tees can be found at Target right now, featuring three cereal icons: the Trix rabbit, the Lucky Charms leprechaun, and the Cocoa Puffs bird.
And finally, the newest addition to the Savage World line of figures will be four characters from the Thundercats universe. Lion-O, Mumm-Ra, Panthro, and Slithe will hit stores in October.
Many of these products can be preordered right here.