Gandalf and Frodo Head to The Shire in Weta Workshop Statue
Frodo and Gandalf are two of the most iconic character are coming out of the Lord of the Rings franchise. I'm also surprised it's taken this long for myself to cover a Lord of the Rings collectible. I feel that since the franchise is over a decade old in The Hobbit has come and gone could the fandom be dying? Doubtful, but I feel like people don't know how to accurately give us the collectibles that we have so strongly want. That is until now as Weta Workshop has announced a new Gandalf and Frodo on a cart from The Fellowship of the Ring statue. First off it is the note and the statue is only 350 pieces so it is extremely limited edition. The statue showcases Gandalf and Frodo on their cart ride to the Shire from the opening of the first film. The statue is highly detailed in super authentic. The back the car opens up and all the fireworks and packages are all loosely placed in sculpted individually. Statue stands about 17 inches tall so you want to worry about it being too small for the price that it will be given. The characters are quite accurate and the whole base and setting are great. Even the smaller things can get praise from the horse to the detailing on the environment Weta Workshop put a lot of time into this precious piece. This statue is perfect to fill any Lord of the Rings fans collections if they are willing to go to Mordor to get it.
The Lord of the Rings Master Collection Gandalf and Frodo on Cart Limited Edition Statue from Weta Workshop is set to release around March 2020. The statue is priced at $1999.99 and is only limited edition to 350 pieces so act fast before they are gone. Preorder links are already live and available here.
"A wizard is never late, nor is he early, he arrives precisely when he means to."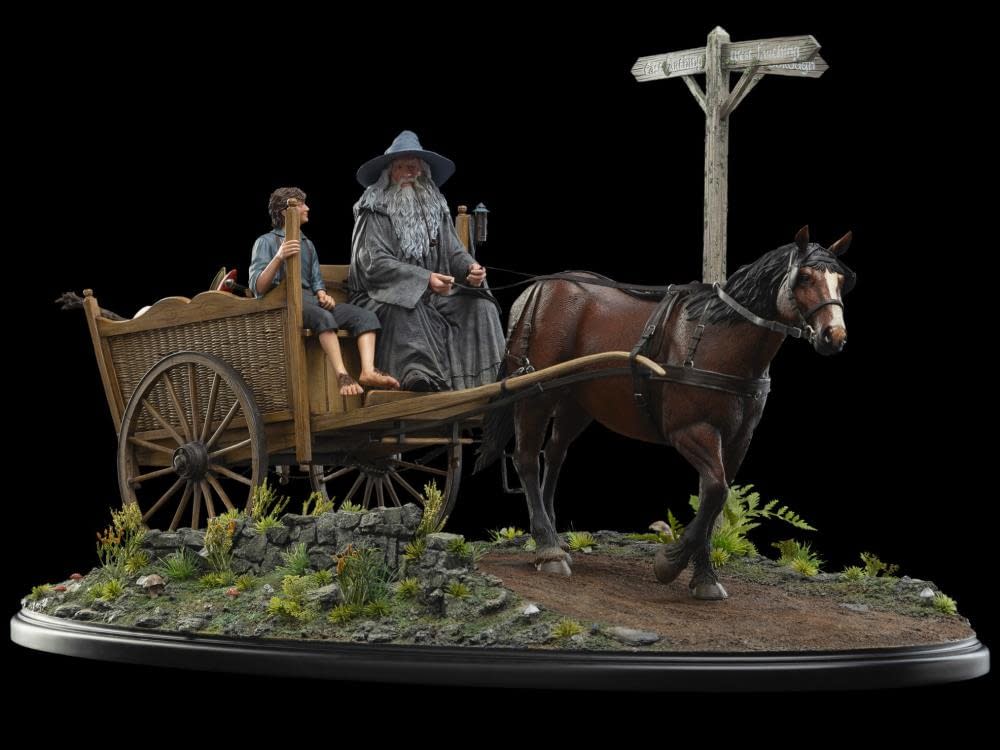 The Lord of the Rings Masters Collection Gandalf & Frodo on Cart Limited Edition Statue by Weta Workshop
"You're late."
With that iconic line, one of fantasy's most enduring friendships was brought to life in The Fellowship of the Ring.
The third statue in our Masters Collection is a celebration of moments such as these: the intimate, within the epic.
For the astute-eyed fan, there are hidden treasures within.
Product Features
30.70 x 15.35 x 17.71 inches (78cm x 39cm x 45cm)
Made of polystone
Masters Collection #3
Limited eedition of 350 pieces
Sculpted by Steven Saunders
Based on original 3foot6 Art Department drawings and blueprints
Individually sculpted loose fireworks
Back wall of cart can be opened
Premium wooden packaging, which can be used as a display plinth
Artificial greenery accents on base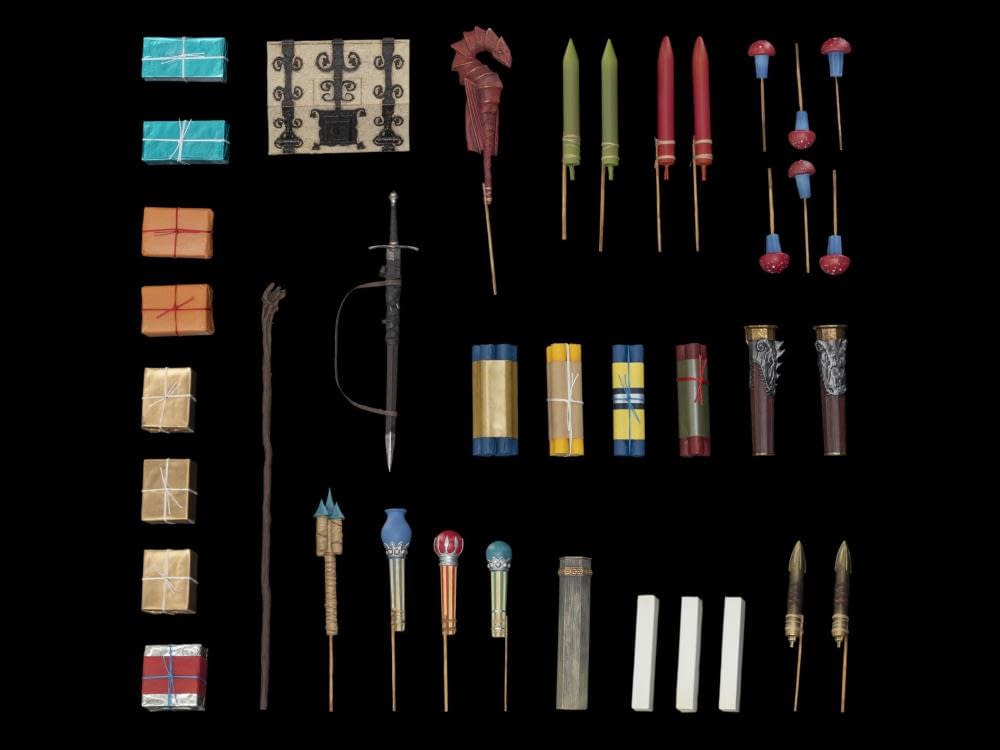 Box Contents
Gandalf & Frodo on Cart statue
Art print