Hellboy is being immortalized with a new tiki mug that will be available in March. The mug will of course be in a red glazeway, and stands 7.5 inches tall. This is being released in anticipation of the new film opening in April. It will be available exclusively at FYE. These tiki mugs have been gaining a huge following, and FYE has been at the forefront of carrying these in their stores. They have had many exclusives before, and I would expect them to continue to get them going forward. Between them and Mondo, geek tikis are not going anywhere anytime soon.
You can check out the mug below. It is one of the cooler ones that have hit the market in this new age of tiki mugs. If you would like to preorder one for yourself, you can do so right here.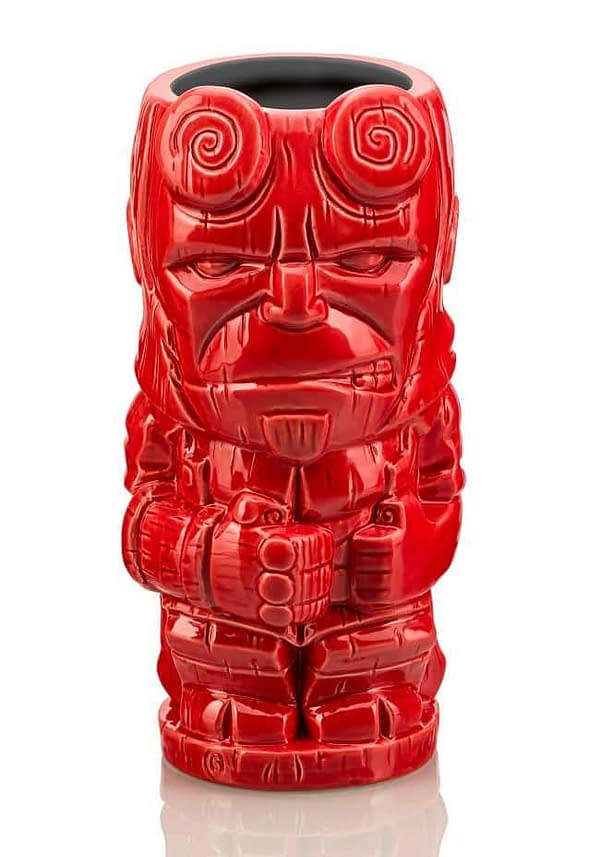 Half-Demon, Half-Tiki… 100% AWESOME!

Hellboy is going Tiki! The Hellboy Geeki Tikis Mug captures the Beast of the Apocalypse and his signature "Right Hand of Doom" in true tiki fashion. The ceramic Geeki Tikis mug stands approximately 7.5" tall, holds 25 ounces of your favorite beverage and is both dishwasher safe and microwaveable. Did we forget to mention it's also LEGENDARY AF? In theaters April 12, 2019.
Enjoyed this article? Share it!