Posted in: Collectibles, Statue | Tagged: infinite statue, james dean, old & rare, Sideshow Collectibles, statue
---
James Dean Daydream Becomes a Statue from Sideshow Collectibles
James Dean makes his way from being a teen heartthrob to the collectible's circuit with a new statue coming soon from Infinite Statues. The statues stand almost 12" tall and are beautifully crafted and painted. The artists took a lot of time and detail to capture James Dean in all his young glory. If you are are a fan of James Dean then this is a statue you should add to your movie collection and add some teenage rebellion to it. The statue is priced at the weird number of $229.50 and pre-orders are already live and located here. Check out the other movie icons who have got statues on Sideshow Collectibles too.
James Dean Statue by Infinite Statue
If there is one actor who, more than any other, made cinema history despite starring in only three films, receiving posthumous Oscars and Golden Globes following his untimely death at the age of 24, forever embodying youth and the figure of a "handsome and troubled" man, this actor is James Dean. No-one else has ever left such a significant legacy in terms of image, no-one else has managed to become such an icon for entire generations. His clean and handsome face is still a symbol of timeless beauty, of a sense of freedom and youth, of a love of life, and of masculine sensuality. James Dean above all represents beauty and talent, rebellion and rejection of stereotypes. All he needed was a white t-shirt and a pair of jeans to represent the beauty and charm that a young man can express. It didn't take much for him to become a great star, and it didn't take much time for him to remain one forever.
You got that James Dean daydream look in your eye.
We sought to express all of the disruptive strength of James Dean's extraordinary simplicity in this composition, where he is at the centre in his most famous and iconic guise as the handsome and tormented rebel. His beauty is such that it makes any place extraordinary. The atmosphere of the 1950s and the relaxed and sensual pose make this statue a timeless classic, an image that we all have of the character that Dean represented and that still renders him unmistakable and majestic even today.
The atmosphere of a Los Angeles that no longer exists, an era that time has fixed in the minds of anyone who has ever loved great cinema. A form of cinema where a twenty-something young man was about to become an unforgettable symbol for generations to come.
---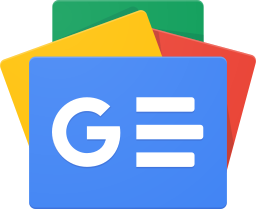 Stay up-to-date and support the site by following Bleeding Cool on Google News today!