Kingdom Hearts III was a breathtaking story and it answered a lot of the previous question from the other games but it opened up more questions. DLC for Kingdom Hearts III is still on the horizon but until that arrives Bring Arts is here to satisfy our needs. They have just announced that the fan-favorite Kingdom Hearts 358/2 character Xion comes to life yet again. This figure is amazing and should brighten any Kingdom Hearts fan as this is our first Xion figure. She is packed with detail and comes with a nice set of accessories. She will come with 3 different head portraits, 6 interchangeable hand pieces, and her keyblade. I do appreciate how they decided to add a hooded head portrait as that is her most recognized appearance from the games. Kingdom Hearts Xion figure is a must have collectible for any fan of the series.
The Kingdom Hearts III Xion Figure from Bring Arts is priced at roughly $79. She is set to release in April 2020 and pre-orders are live and can be found here.
"I thought I knew at first. I wanted me and Roxas and Axel to be together forever. But then I started to realize these memories don't belong to me."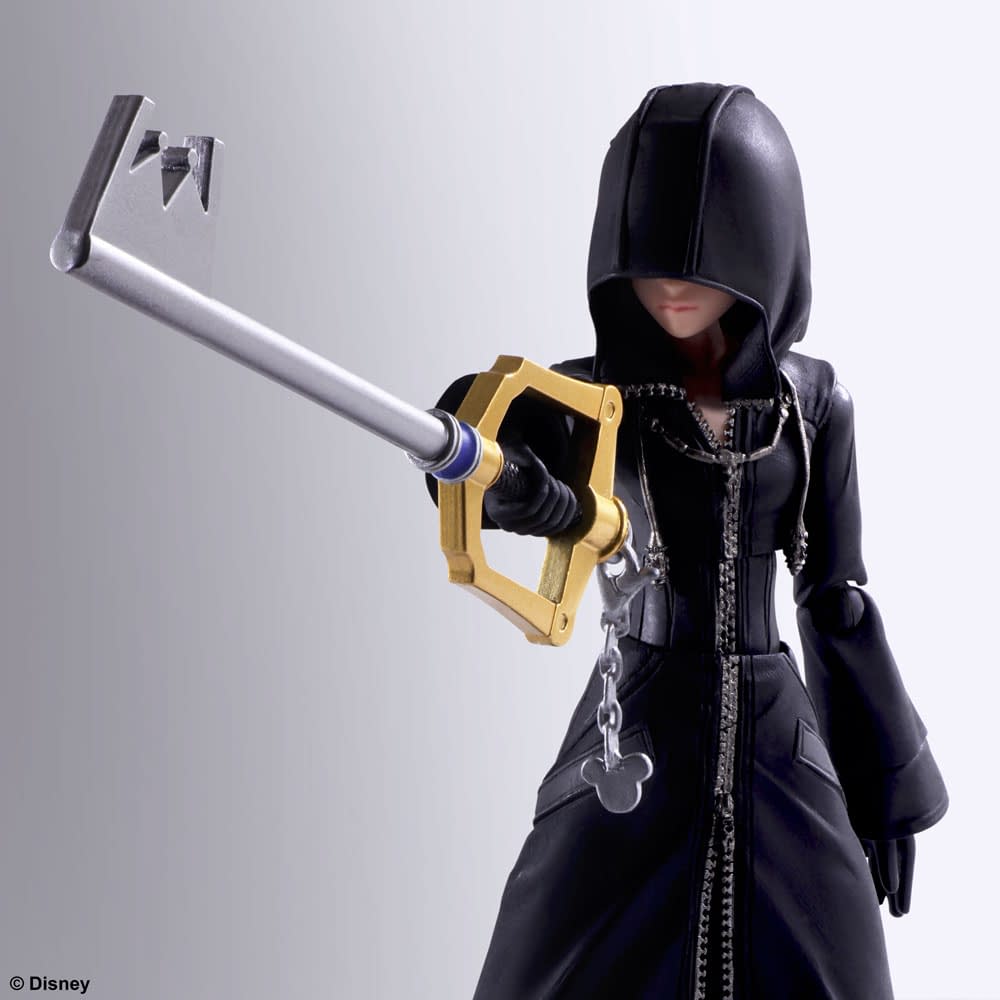 Kingdom Hearts III Bring Arts Xion
Xion from "KINGDOM HEARTS III" is joining the Bring Arts lineup!
The atmosphere of the cute yet refined expression on her face and feminine silhouette seen in the game has been well recreated.
To express the feel of the material embossing is combined with the flexible material of the coat, which allows the figure to be posed in action unhindered by it.
It includes the keyblade "Replica Kingdom Chain", an alternative laughing face part, an alternative head part wearing the hood, and 6 types of hand parts so various scenes can be recreated.
Enjoyed this article? Share it!