Loot Crate does seem to be up and running after its brief bankruptcy-and-firing episode earlier in the year. So much so that people who applied for – and received – a refund for crates they had ordered seem to be receiving them anyway, whether they paid for them or not. Is this an overly generous spirit from the new Loot Company or is it just not aligning their databases correctly? No idea. But for now, people seem to (mostly) be getting what they order and (mostly) when they order it, and there wasn't even that much of a fuss over the Hydra regalia. And sometimes even when they don't. And while there are some gripes and groans and people not wishing to be bitten twice, sometimes all it needs to bring people back to the monthly geek subscription ways, of which Loot Crate used to be king is…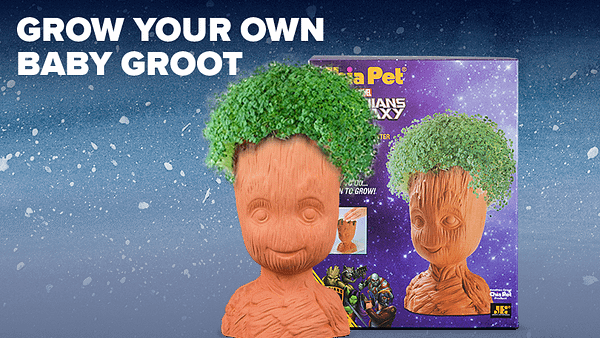 A Baby Groot Chia Pet. Part of the CHILL theme for December. And talking of people put on ice…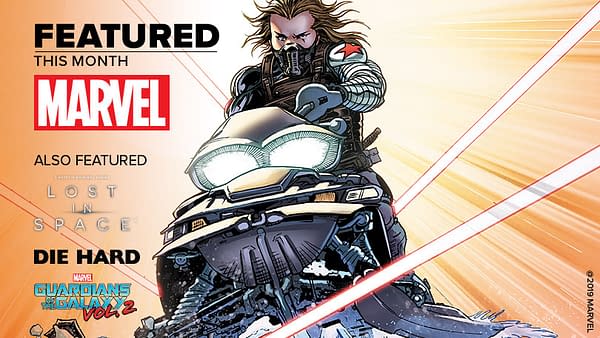 … subscribers will also get something else from Marvel (possibly Winter Soldier-based), Lost In Space and Die Hard. While for the pricier DX crate… with the theme ChillDX …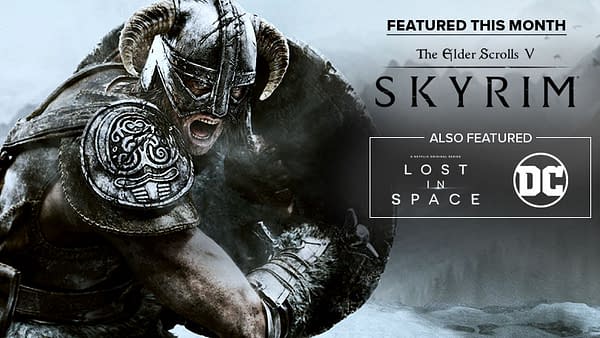 There's something Skyrim related, something also from Lost In Space and from DC Comics….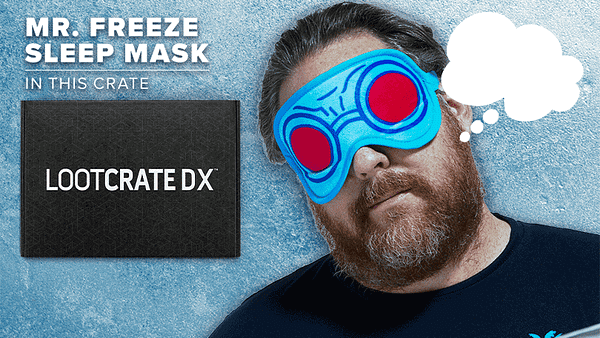 …a Mr Freeze Sleep Mask? Um, okay… Those willing to gamble their week's comics money can click here and use the code BLEEDINGCOOL for added discount (if it still works). And good luck…
Enjoyed this article? Share it!