Wonder Woman is Battle Ready with New One: 12 Mezco Toyz Figure
Mezco Toyz has announced a new Wonder Woman One: 12 Collective figure. This figure comes battle ready with Amazonian Armor and she is ready to join your One: 12 Collective Justice League ranks. Yesterday Mezco teased an image of the mythical Themysciran island and it looks like this is what the final result was. I am quite surprised that this battle ready outfit is not the new WW84 Golden Armor suit that we are constantly seeing for the promotions of the film. This figure is a nice refreshing take on a classic DC Comics character and fans will be happy to add her to their collection. Wonder Woman will come with specialized neck and shoulder armor pieces that are removable. She will also be sporting her cape with wires integrated into it for the perfect pose. She will come with her own personal armor as well with the Sword of Athena, battle Ace, spear, shield, and her iconic Lasso of Truth which can be attached to her belt. Wonder Woman will also come with two head sculpts and 8 interchangeable hands. This is the perfect figure for any fan and with her detail and accessories, she will hold her own in your collection.
This Wonder Woman is defiantly different from the Classic Edition that released last year. From the added armor and more modernized costume, fans will be getting a new edition to the Mezco line. The Themysciran Battle Ready One: 12 Collective Wonder Woman Figure from Mezco Toyz is priced at $85. She is set to come out between December 2020 and February 2021. Pre-orders for her are already live and you can find her located here. Don't forget to check out some of the other DC Comics characters from the Mezco Toyz One: 12 Collective line to build your own DC Universe.
"The One:12 Collective Wonder Woman is combat-ready, outfitted in a Themysciran battle suit with removable neck and shoulder armor, worn only by the most elite Amazonian warriors. The fearless demigoddess wears a cape with an integrated posing wire that attaches via a clasp at the neck. Man-made weaponry doesn't stand a chance – bullets ricochet right off her wrist bracelets with the included effects that attach via magnet. Wonder Woman is well-equipped to fight for justice, complete with the Sword of Athena, Lasso of Truth which can be held on her belt, a battle axe, a spear, and a shield."
"Wise as Athena, stronger than Hercules, beautiful as Aphrodite, and swifter than Hermes, Princess Diana of Themyscira has made it her duty to lead by example and fight for peace. Wonder Woman stands as a symbol of truth, justice, and equality to people everywhere."
THE ONE:12 COLLECTIVE WONDER WOMAN FIGURE FEATURES:
One:12 Collective body with over 30 points of articulation
Two (2) head portraits
Hand painted authentic detailing
Approximately 17cm tall
Eight (8) interchangeable hands including

One (1) pair of fists (L & R)
One (1) pair of lasso holding hands (L & R)
One (1) pair of sword holding hands (L & R)
One (1) pair of posing hands (L&R)
COSTUME:
Royal Tiara
Fortified neck and shoulder armor (removable)
Reinforced torso armor
Wrist bracelets
Cape (removable, with integrated posing wire)
Belt with 'W' insignia
Skirt • Shin armor
Combat boots
ACCESSORIES:
One (1) Lasso of Truth (poseable)
One (1) coiled Lasso of Truth (attaches to belt)
One (1) Sword of Athena
One (1) battle axe
One (1) spear
One (1) shield
Three (3) Ricocheting bullet FX (attaches magnetically to wrist bracelets)
One (1) One:12 Collective display base with logo
One (1) One:12 Collective adjustable display post
---
---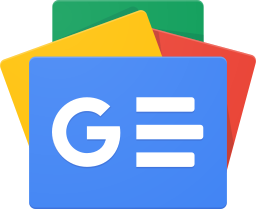 Stay up-to-date and support the site by following Bleeding Cool on Google News today!