NECA Releasing Alien: Resurrection Ultra Deluxe Alien Queen This Summer
NECA will be releasing a new version of its Alien Queen figure, this one based on the Xenomorph's appearance from the film Alien: Resurrection. This version will stand 15 inches tall and be 30 inches long, and features over 30 different points of articulation. It will include a display stand and two different inner mouths. This looks like an amazing figure, and I am really glad they are finally releasing this version. This will be available in summer, and can be preordered right here now.
Check out the figure and details below!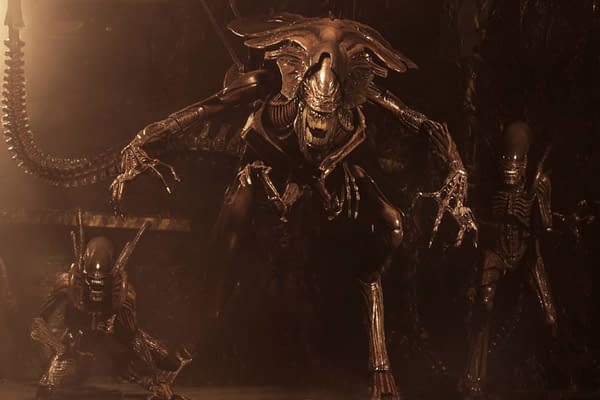 From Alien: Resurrection, the fourth movie in the thrilling sci-fi series, the terrifying Queen is the perfect companion piece to the Series 14 and Newborn figures.
She stands over 15" tall and is over 30" long, with over 30 points of articulation, including a spectacular posable tail. Bring some of the movie's most thrilling scenes to life in realistic detail, because the Queen is completely in scale with NECA's 7" Alien action figure line. Includes a display stand and two different interchangeable inner mouths.
Product Features
30 inches (76.20cm) length
15 inches (38cm) height
Made of plastic
From the film Alien: Resurrection
Over 30 points of articulation
Realistic detail
In scale with NECA's 7" Alien figures
Other figures not included