New Star Wars Figures Announced by Hasbro at Italian Convention  
Star Wars has been in the news and all over the collectible's circuit lately. It is no surprise as we will be finally seeing the final Skywalker film this December. Stars are probably one of my favorite franchises in the entire world so I can never get enough of it. This time Hasbro has announced more Star Wars figures from Star Wars Black Series and the Vintage Collection at the Lucca Comics and Games Italian convention. First off from the reveals there will be two Star Wars Black Series figures, both will be coming out of the prequel movies as we will be seeing Jedi Knights Plo-Koon and Kit Fisto. I always love seeing prequel characters getting their figures again and I will be sure to only use when they come available.
Next from the Black Series will be seeing a Force FX lightsaber this time from Asajj Ventress. She was created in the Star Wars: The Clone Wars mini animated series that released on Cartoon Network. She also always re-mastered in the Star Wars: The Clone Wars CGI animated series. This is quite an interesting reveal that they there pushing for fan-favorite characters and letting them get their time to shine.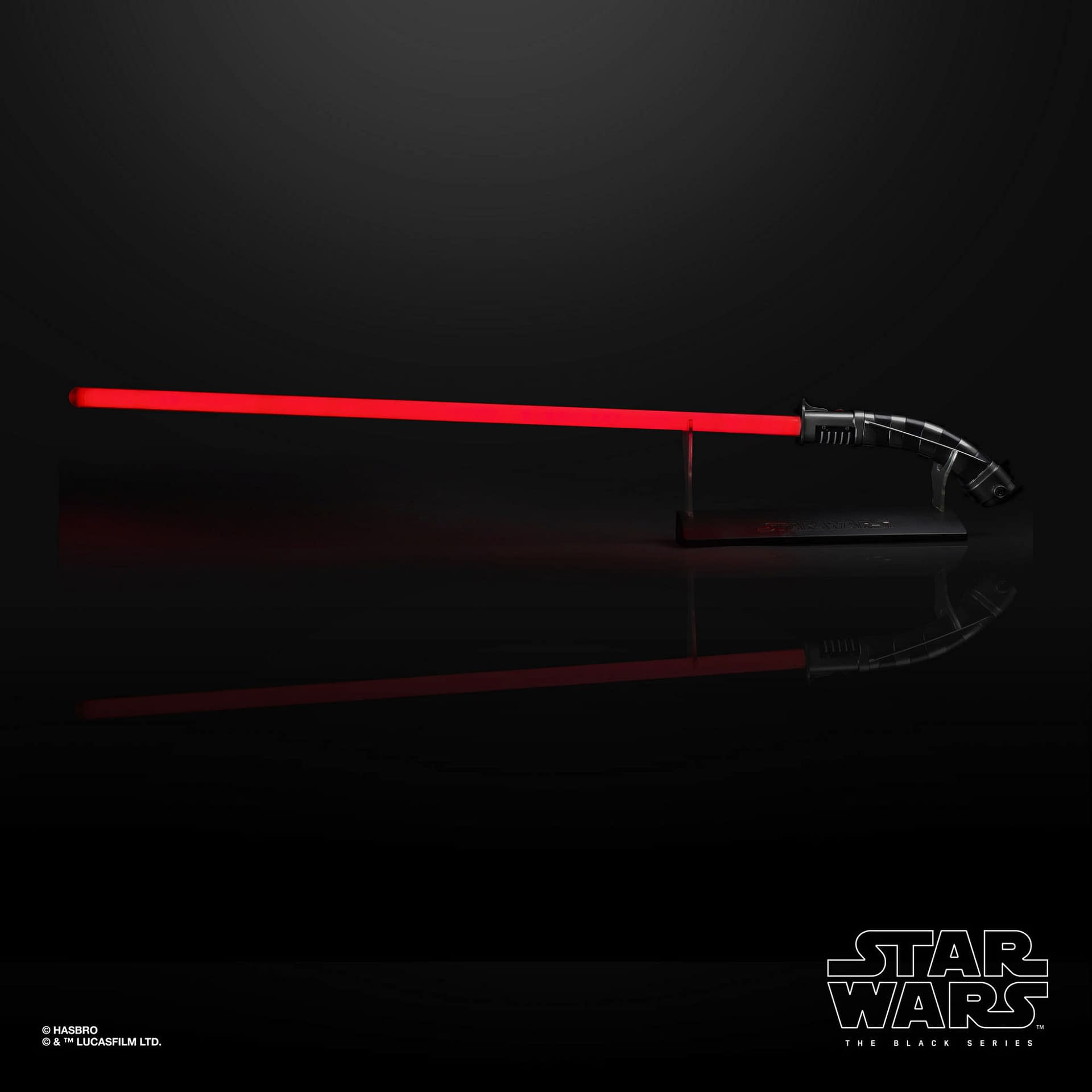 Finally, the last reveals that were shown were for Star Wars: The Vintage Collection. There will be five new figures heading our way! We will be seeing Bespin Luke who comes with a pistol and extended and unextended lightsaber. We will be getting Empire Strikes Back Han Solo with a pistol, goggles, and a tool accessory. Lando Calrissian will be making his appearance with a pistol as well as a fabric cape. C-3PO gets his vintage figure too and as you can see with the silver painted right shin. Last but not least we will be getting a Clone Commander from the prequel series. It does look like the figure comes with a blaster rifle as well as a removable helmet. These are all fantastic reveals from Hasbro at this overseas convention I'm sure fans can't wait to get their hands on some of these figures.
The Star Wars Black Series Plo-Koon and Kit Fisto figures will be priced at $19.99. They are set to release in the Spring of 2020. The Star Wars: The Vintage Collection of figures clone trooper, best been Luke, Han Solo, C-3PO and Lando Calrissian will all be priced at their usual value of roughly $12.99. They too are also set to release spring of 2020. Finally, the Force FX Asajj Ventress lightsaber does not have a price just yet but I would assume it be between $150-$200 and that too is set to come out in the Spring of 2020. Stay tuned for pre-order links later on here at Bleeding Cool.
May the Force be with you!