Remus Lupin is one of my favorite characters besides Sirius Black and is in my second favorite Harry Potter film The Prisoner of Azkaban just behind the Goblet of Fire. His character is so dynamic, as he holds a dark secret and who doesn't want to become a werewolf. Star Ace Toys have announced a Harry Potter and the Prisoner of Azkaban Remus Lupin 1/6th scale figure. They'll be two versions of this figure, a standard as well as a deluxe. The figure is highly detailed as well it features authentic likenesses to the portrayed actor, David Thewlis. The figure does have fabric clothes and comes with a wide variety of accessories. For the standard version, he comes with his wand, the Marauders Map a wand effect and three interchangeable hand pieces. The deluxe version comes with the same accessories but includes a werewolf styled face transformation head sculpt. This extra head sculpt does add a little extra flavor to the character and it fits quite well. Star Ace Toys does a lot of Harry Potter figures and they are always all exceptional and this one is no different and is perfect for any fan of the series.
The Harry Potter and The Prisoner of Azkaban Remus Lupin 1/6th Scale Figures from Star Ace Toys are set to release late April 2020. The standard version is priced at $209 and the deluxe version with the extra accessories is priced at $226. The orders are not available just yet on Star Ace but you can lock down yours with pre-order held by your local comic shop.
"The very first time I saw you Harry, I recognized you immediately. Not by your scar, by your eyes."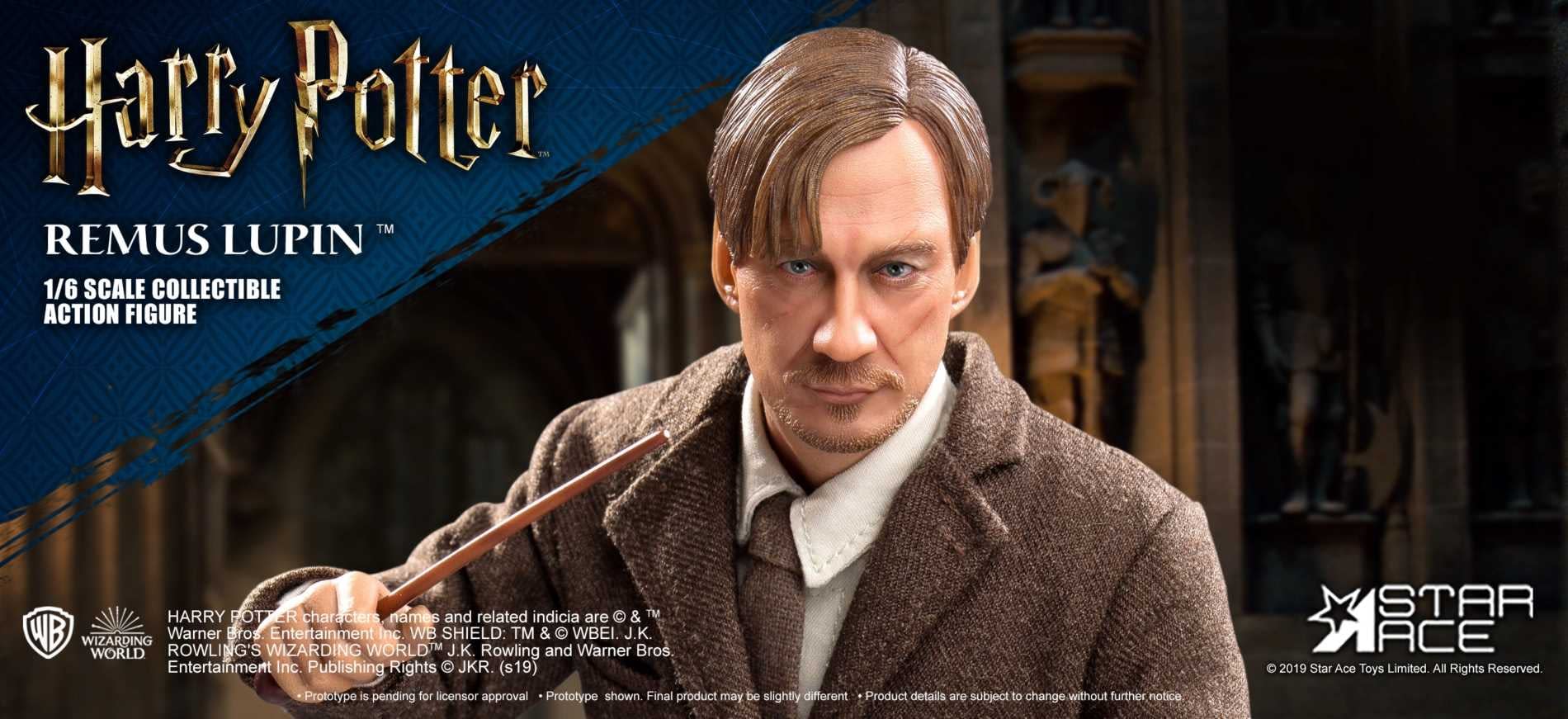 Harry Potter The Prisoner of Azkaban Remus Lupin 1/6 AF
Star Ace Toys Limited
From Star Ace Toys. Harry Potter's favorite teacher at Hogwarts, Remus Lupin, is now available to collect from Star Ace Toys! This 1/6th scale figure features an authentic likeness to David Thewlis as Remus Lupin from Harry Potter and the Prisoner of Azkaban and comes with his wand and the marauder's map. The deluxe version of the figure also features a changeable head and hands representing his werewolf transformation!