Hiya Toys Gives Us More "Predators" and "RoboCop" FIgures
Hiya Toys has been increasing its ranks for their Predators and RoboCop figure lines. It looks like each line will be getting a new additional figure that will be a Previews exclusive. First up is a new Predator from the 2010 film, this time an Unmasked Berseker enters the hunt. This figure is packed with detail, is super-poseable, and comes with a skull accessory. As for RoboCop, it looks like my premonition to come true as RoboCop (2014) is the next film to enter the line. We will not be seeing the man himself but the Enforcement Droids from the film. This figure will be a special 2 pack set and will come with interchangeable hands and pistol accessories.
These Hiya Toys Figures are set to release in November 2020. They will be Previews Exclusives and you will be able to pre-order them at your local comic book store. If you don't have an LCBS near you can find them online. The Predator will be priced at $19.99 and you can find him here. The RoboCop 2-Pack will be priced at $29.99 and you can find them located here.
Welcome to the Jungle.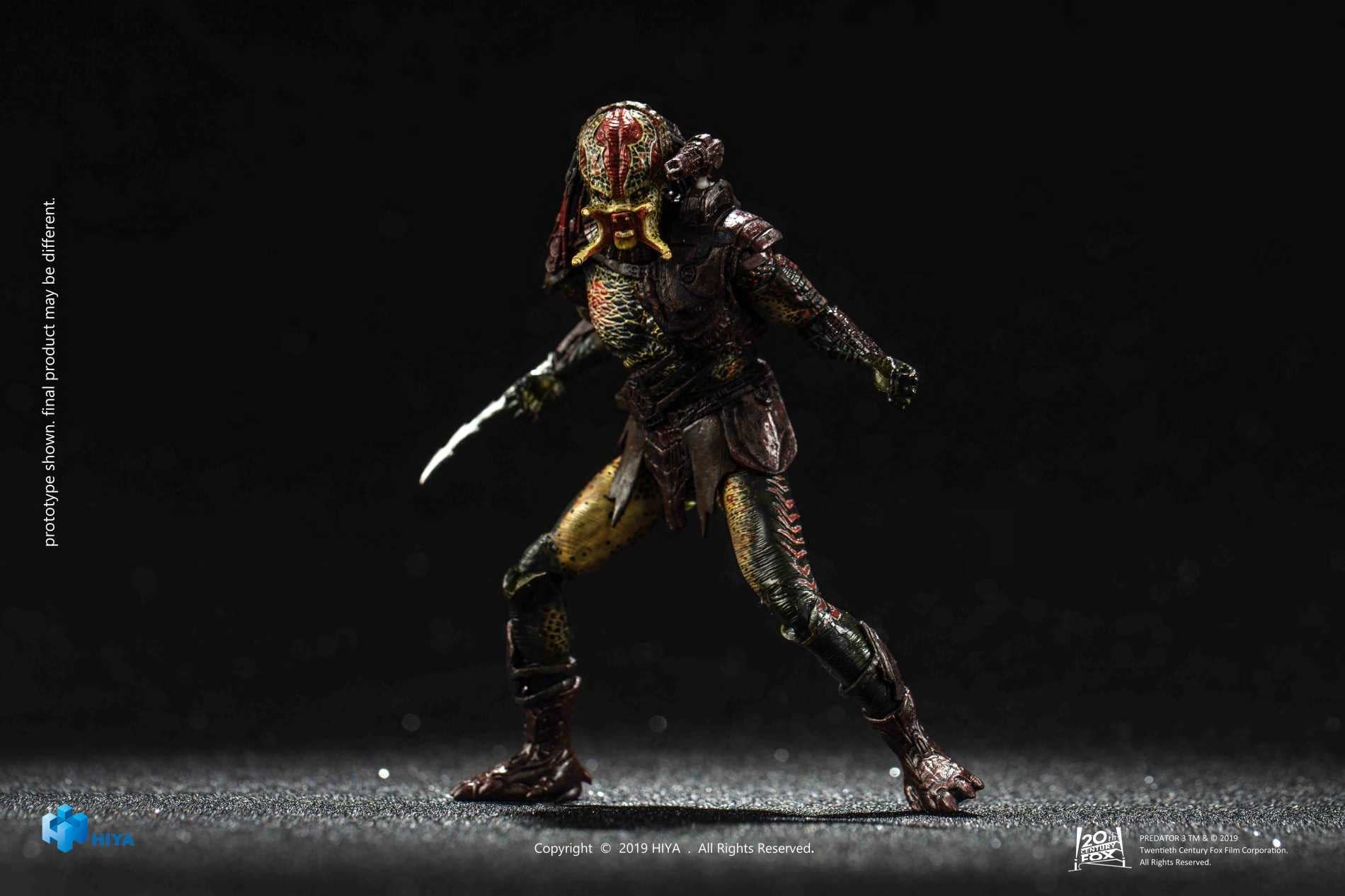 Predators – Unmasked Berserker Predator 3.75″ Scale Figure
From Hiya Toys. A PREVIEWS Exclusive! Based on the action-packed Predators movie, Hiya Toys presents this 1/18-scale action figure of the Unmasked Berserker Predator! Born with superior physical abilities and intelligence, he became Clan Leader of his own hunting clan of Super Predators. This figure captures the creature's iconic look with a fully poseable body and detailed paintwork at a 4 1/2″ size! Fans can recreate their favorite scene with the included skull accessory!
Robocop (2014) – EM-208 Enforcement Droid 2-Pack
From Hiya Toys. A PREVIEWS Exclusive! From the 2014 remake of the classic 80's flick, Robocop, Hiya Toys presents a 2-pack of fully articulated 1/18th scale OmniCorp EM-208 Enforcement Droids! Their highly detailed mechanical designs are based directly on the O-Shield armor from the film, and the set includes interchangeable hands and pistols to pose them defending the peace or in fighting poses! Each 1/18 Scale EM-208 figure stands about 4 1/2″ tall. Add this unique set to your Robocop collection today!