Posted in: Collectibles | Tagged: kickstarter, savage crucible
---
Savage Crucible Kickstarter Ends Soon and Nearly Hits $400,000
There is only 12 days left on the remarkable and impressive Kickstarter campaign for the new action figure line known as Savage Crucible 
---
Kickstarter has been the birthplace of some pretty impressive action figure lines in the past couple of years. Lines like Plunderlings and Mythic Legions are some of the hottest and most desirable collectibles out there. However, a new power is rising as Savage Crucible is here with a truly incredible set of figures. The Kickstarter project consists of three waves of release with plenty of figures and accessories packs for Reptiles, Barbarians, and Aquatics. Savage Crucible has surprised its original goal by over 300%, and it is still going, nearing $400,000 as we type this. New Stretch Goal Unlocks have now arrived with more accessories for Waves 2 and 3, along with an unlockable 3D printer file for an Abyss Throne!
Only 12 days remain for the Kickstarter Savage Crucible campaign, and then collectors will have missed this fantastic release. From what we have seen and read, each wave will be released separately, with Reptiles in November 2023, Barbarians in Q2 2024, and Aquatics in Q4 2024. If you want in on the ground floor, then be sure to snag up Wave 1 as this wave might be Kickstarter exclusive and won't see rereleases like Wave 2 and 3 will later on down the line. On top of that, Kickstarter prices for Savage Crucible will not be the same in stores like Big Bad Toy Store, and fans can expect a $15 increase for some of their $38 figures like Jeager. Collectors can check out and back the project right here, and be sure not to miss this one.
Final Stretch Goals Unlocked – Back Savage Crucible Today!
"The final stretch goals have been added to the KICKSTARTER. – The $500K stretch goal is actually an STL File(s) of a Throne for display. If unlocked, it will be a downloadable file to everyone that purchased the Harbinger of the Abyss figure. This goal was meant as a tease to the 3D printing and customizing community. We have roots in that community through www.myactionfigurecustoms.com."
"We thought it would be a great idea to engage Dio makers, 3D printers, etc. Since we made it clear that we would not be adding items that required additional purchases outside of what was already offered, we did not contemplate that some people would think it would be financially feasible to actually offer a mass-produced item of such size for free. Sorry to disappoint some of you."
---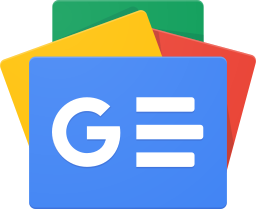 Stay up-to-date and support the site by following Bleeding Cool on Google News today!