Sideshow Collectibles Brings Batman Beyond To The Present
Batman collectibles are on fire this week! This time, Bruce Wayne stands aside and lets Terry McGinnis take charge as the Batman of the future! Sideshow Collectibles does it again with another amazing premium format statue, the 21" statue shows off a detailed, muscular and live action look at animated character. His base shows off the future of Gotham and has his posed and for action and flight with his rocket boots.
The Collectors Edition statue shows off a newer, more modernized look at Batman's face. However, if that doesn't suit your Batman Beyond tastes you can grapple on over the Sideshow Exclusive statue that does come with a second head that features the classic animated show look, with a sleeker face and larger ears. The statue will run you from $575 to $595, depending on which version you prefer. But with Sideshow Collectibles its aways worth what you paid for. Batman Beyond might be in the future, but he will be available for release between June 2020 – August 2020. Preorders are up and available here.
Check out Batman Beyond and all his futuristic glory below.
ABOUT THIS PREMIUM FORMAT FIGURE
"Hey, I put my life on the line all the time."
Sideshow presents the Batman Beyond Premium Format™ Figure, soaring his way into our line of DC Comics collectibles.
The Batman Beyond Premium Format™ Figure measures 21" tall as the sleek-suited Terry McGinnis jets off the top of a futuristic Gotham City base. Gone are the stone gargoyles of the past, updated into more technological gunmetal gray paneling with red accents befitting Batman's own upgrades as the dark defender of the night.
The polyresin Batman Beyond Premium Format™ Figure features a fully sculpted Batsuit with detailed musculature and varied textures to reflect the armored and tactical elements of his costume. As the inheritor of Bruce Wayne's heroic mantle, Terry McGinnis wears a silver utility belt and has striking red wings along with a red bat symbol on his chest, giving him a high-tech look. This highly-dynamic statue also features detailed elements of sculpted flame and rocket exhaust as Batman takes to the skies to tackle a new era of crime in Neo-Gotham.
The Exclusive Edition of the Batman Beyond Premium Format™ Figure includes an alternate animated portrait with a more streamlined cowl design and larger ear points. Animate your DC Comics collection with this exclusive display option.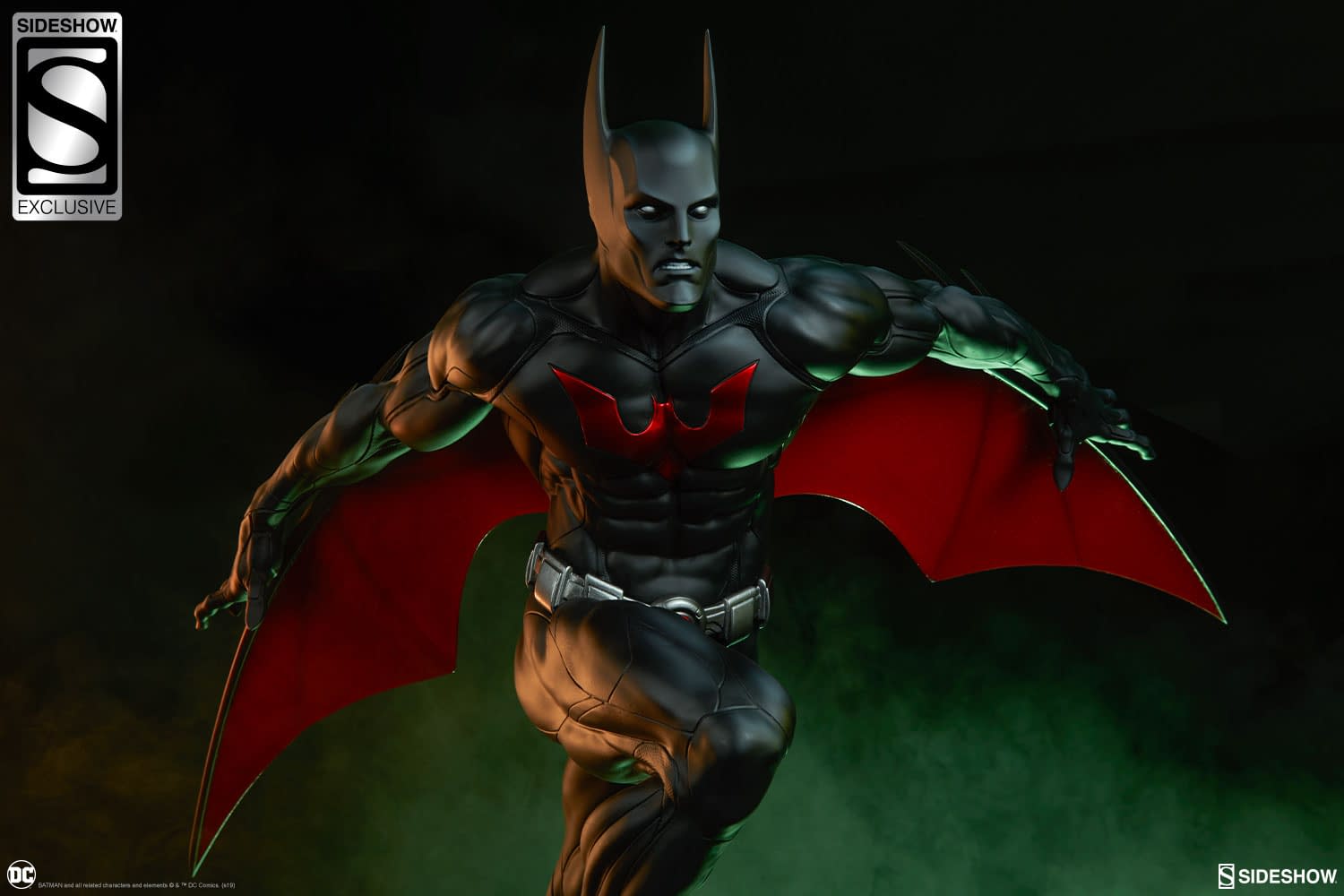 Take your collection to the future and bring home the Batman Beyond Premium Format™ Figure today!
---
---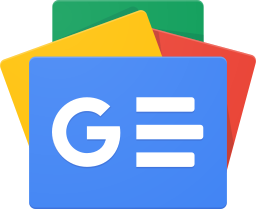 Stay up-to-date and support the site by following Bleeding Cool on Google News today!