Super7 Taking Orders For Transformers Super Cyborg Optimus Prime
Transformers collectors have another G1 Optimus Prime collectible to add to their collections. Super7 is now taking orders for a new Super Cyborg Optimus Prime figure. Optimus will stand at twelve inches tall and features seven points of articulation. He will include a blaster, and removable chest plate to show off his Cybertronian guts. The packaging is modeled after the classic G1 Transformers packaging, and really makes the figure pop in the pictures below.
Transfomers: More Than Meets the Eye
"Freedom is the right of all sentient beings."
Arriving to save Earth is Super7's new Super Cyborg Optimus Prime – G1 Figure! This latest version of Optimus stands 12-inches tall and features 7 points of articulation including poseable arms and legs, an ion blaster, and a removable chest plate to reveal his Cybertronian technology!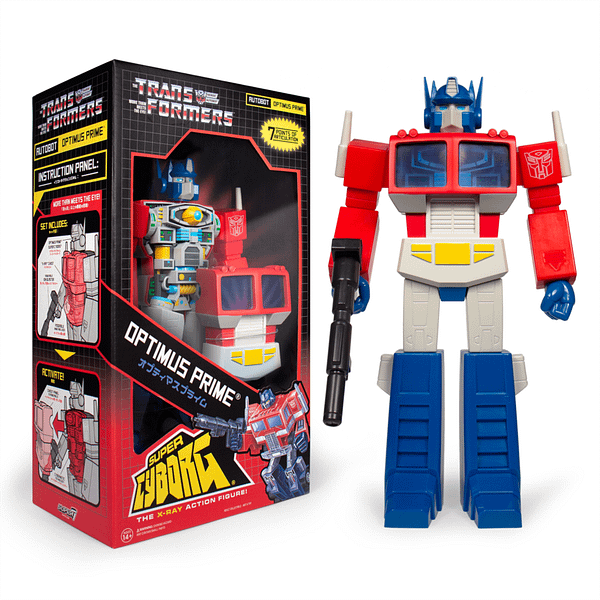 Product Features
11 inches (28cm)
Made of vinyl
Official Super7 and Transformers collaboration
Poseable arms and legs
Removable chest plate
Box Contents
Optimus Prime figure
Ion blaster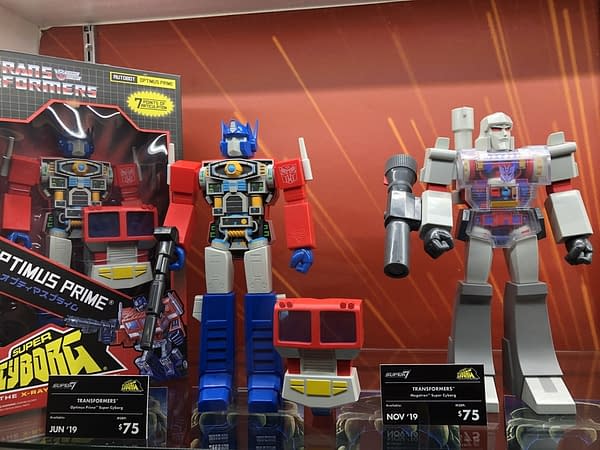 Super7 revealed this figure at this past February's New York Toy Fair. Also in the case next to Optimus Prime was a Super Cyborg G1 Megatron, which said it would be available in November. Hopefully that one is still on track, as these are neat figures. I really like the box, so It would be tough to open these guys.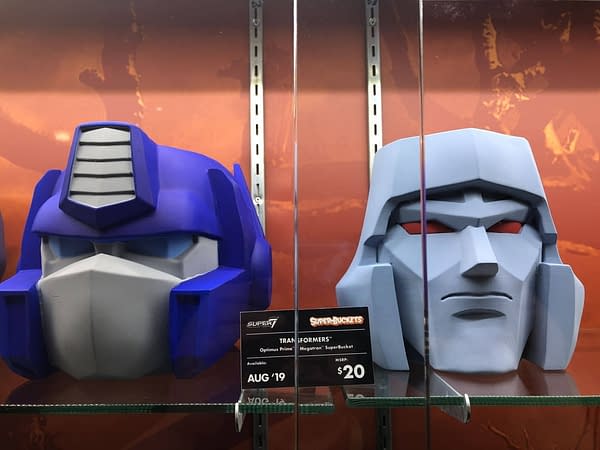 Other Super7 Transformers stuff will be coming this year from them as well, including two new Super Buckets of Optimus Prime and Megatron.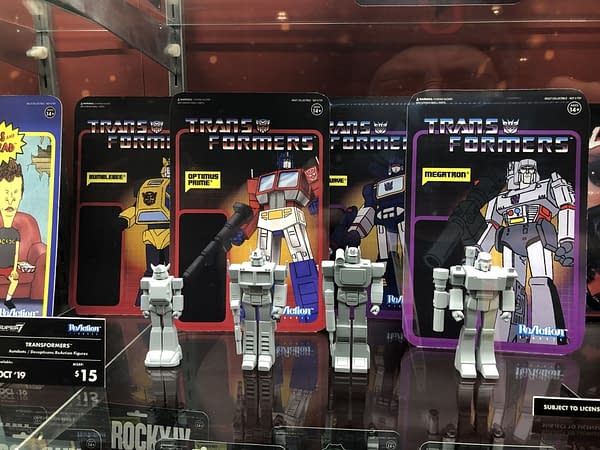 Maybe most exciting this year is the ReAction figures they also had prototypes for at Toy Fair. Bumblebee, Optimus, Soundwave, and Megatron where in there, on awesome vintage-style cardbacks. I love ReAction figures more than most people, and they always knock them out of the park. These will be no different.
As for the Super Cyborg Optimus Prime figure, you can preorder him for $75 right now here.