Toys R Us Indeed Has Returned…as a Box of Toys at Kroger
Toys R Us left a gaping hole not just in the toy industry, but to collectors and kids of all ages when it shuttered earlier this year. This is the first holiday season without the toy giant, and while some stores are attempting to fill the void, they have failed to impress so far.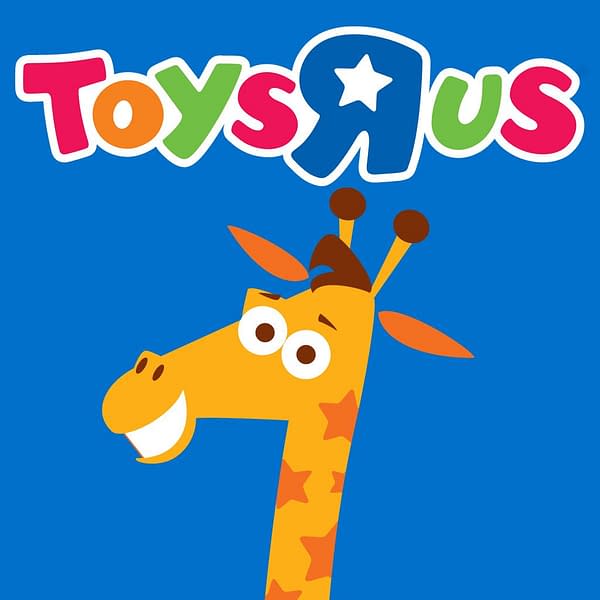 Then a couple weeks ago came the news that the brand was in fact returning. How that return was going to be accomplished remained a mystery, but the lenders who decided not to auction off the brand had said they would for sure be coming to stores as Geoffrey's Toy Box, a "store within a store" concept that sounds terrible as soon as you read it out loud.
Well, now we know what this is going to look like. Today, Geoffrey's Toy Box has begun to appear in chain store Kroger as, well, a box of toys.
The Senior Vice President of Merchandising had this to say while announcing the partnership this morning:
"Geoffrey's Toy Box delivers a unique shopping destination within Kroger stores. We're excited to offer Geoffrey's Toy Box this holiday season to provide our customers with the opportunity to purchase a selection of toys once exclusive to Toys "R" Us."
And here is the Executive Vice President of Geoffrey's Toy Box Richard Berry about the partnership:
"We are thrilled to partner with Kroger to bring a curated collection of product from our beloved portfolio of brands to American consumers this holiday."
https://twitter.com/ToysRUs/status/1048705645082566657
Basically hat this adds up to from my point of view: they have a bunch of formerly TRU exclusive merchandise sitting around and they figured out a way to get retailers to buy it. Talk about a let down. Should we have expected anything less from this "company" at this point? Kroger is bigger in the midwest, but I live in Ohio and to get to the closest one I would have to drive over two hours. Looks like from the list provided that they will also be in Kroger stores like Fred Meyer and Smiths as well, but again, these are region specific stores. This is not what collectors and kids were hoping for at all. Not to mention brands like Hasbro, Mattel, Playmates, Funko, and others are not listed as partners.
Maybe our expectations were too high and we got our hopes up. For now, when you visit Kroger stores, look for the familiar giraffe and get sad all over again.