When I first laid eyes on Transformers BotBots figures, I did not get what Hasbro could have possibly been thinking. Sure, Shopkins and Grossery Gang and bling bag figures are all the rage right now, and they needed a product to compete. What the heck were these things exactly? Is Megatron a plunger now? Why so many? Are these for kids, or do they want adult Transformers fans to buy them?
Thankfully, after getting my hands on these I can safely say that any doubts I had about these are washed away. Hasbro was kind enough to send over Series 1 to show you all, and today we are going to look at each and every figure in the first wave of what should be a home run release.
BotBots come in three different packs: a single pack mystery figure, seven packs that include one mystery figure, and four packs that contain one mystery figure. Each group of figures is separated into "tribes", each figure falling into that theme. The tribes vary in sizes, and the packs are themed. They do not just include the figures to that respective pack however. The packs are all well packaged in very bright, colorful blistercards and bubbles. It is all very eye-catching.
Opening the BotBots are simple. There is no way to tell what is in the mystery pack, all you can do is open it. Pull up on a tab on the bottom of the card, break the paper open, and there it is. A Transformers BotBot. Each mystery bubble contains a figure and an instruction sheet. On the flip side of the instructions is a poster scene that also acts as a checklist.
Each BotBot has two modes: item and robot. They are mostly very easy to switch, this one for example is Cocoa Crazy. At first, you assume it is just an ordinary cup of cocoa, but then you fold up the arms and fold down the legs, and it becomes a little cup of cocoa Transformer! Look at how adorable that is!
These instantly reminded me of the old McDonald's happy meal toys where the food became alive, and other toys like it. What is genius about Transformers BotBots is that these are NOT the Robots in Disguise that you know and love. These are ordinary items that have been turned into Transformers when the items were touched by Energon. As I opened all of these things, I instantly found myself making up little back stories for the world of BotBots like I was a kid again, it was quite fun pulling on all the tabs and completely ignoring the instructions. For the little ones it would be necessary, but seasoned collectors will have no problem not even glancing at them.
Let's take a look at each tribe! For each we will look at them in item and Bot mode.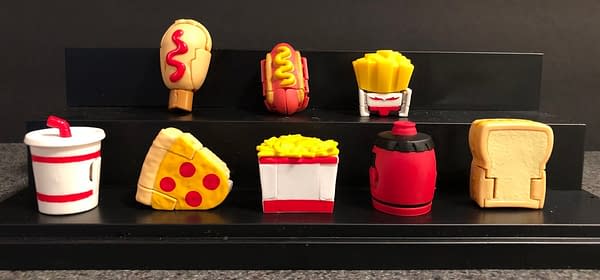 First up is the Grease Gang. Favorites from this set would be Shreddar Jack, who is a carton of nachos, and Angry Cheese, the come to life grilled cheese sandwich. Of these, all were pretty easy to transform, and none have any small pieces that were easy to break off. Solid set here.
Next up is my least favorite set, the Shed Heads. None of these were really very exciting, although I do find myself putting Slobber Rock the little rock monster all over my house. These were the simplest to transform, as it was mostly about just pulling out arms and such.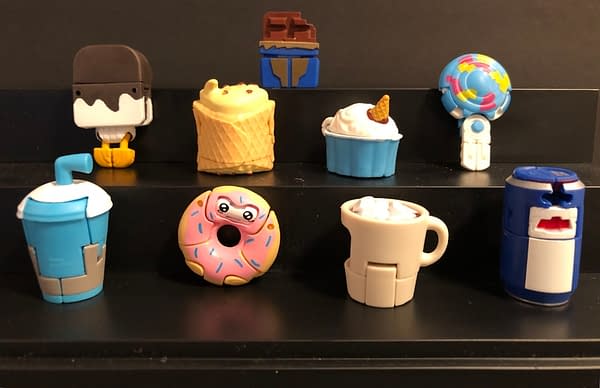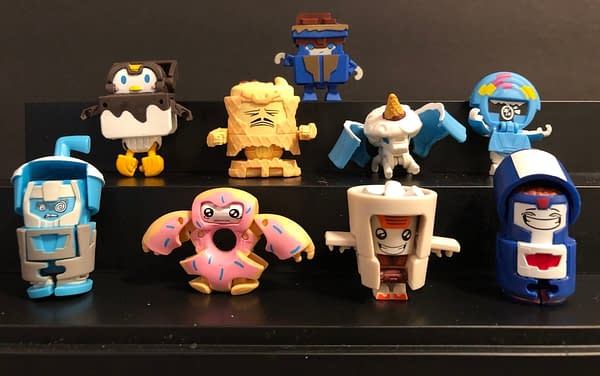 Sugar Shocks has some of the more complicated Transformers on this series, with Sippy Slurps the drink being next to impossible to transform. I actually puled three of him from the blind eggs, and all of them had the same issue where his arms wouldn't come away from his body. Other than that, this is a fun set. Sprinkleberry D'uhnut, Cocoa Crazy, and The Plop Father are all super awesome little transformations. Let's also give the design team a round of applause for some of these names!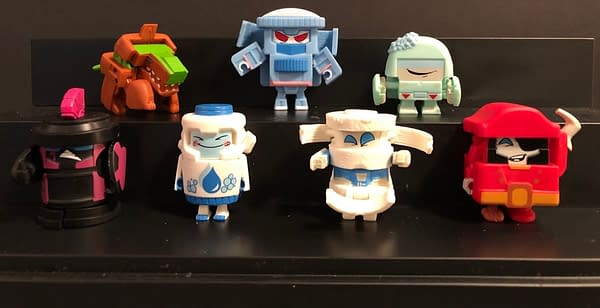 Toilet Troop was the set I expected to like the least, but far from it! While they have the most boring item modes, the Bot modes are awesome. King Toots (sigh), Sudsbeard, and Sgt. Scrunadub are all some of the best figures in the whole series. Sure, poop jokes are lame to me. But kids will laugh like hyenas at names like Poo Sham (double sigh).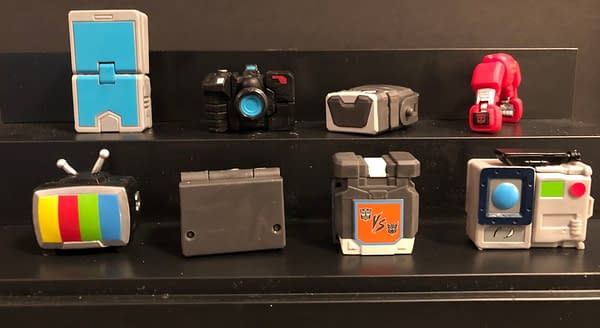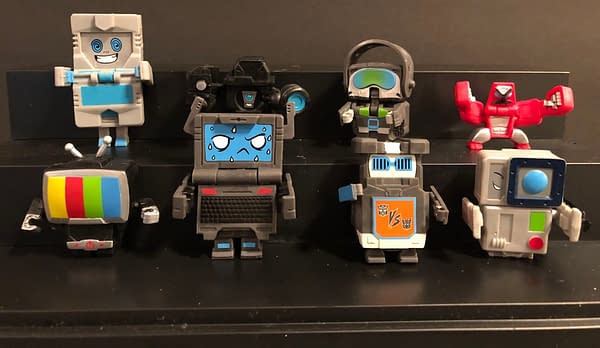 Techie Team is not an exciting group of BotBots, but they have some unique parts to them that other sets do not. One of my favorite figures in the whole series is Chilla Gorilla, a pair of headphones. He basically transforms when you pick him up it is so easy, and he just looks so silly. All of these look like robots from the 80's and 90's and it is awesome. Shout out to Dr. Moggly for me not being able to tell what the heck he actually is supposed to be.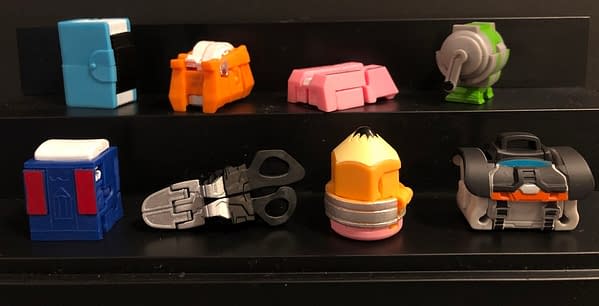 The Backpack Bunch are all school and office supplies, and a mixed bag. some, like the book figure known as Professor Wellread are cool, as is the pencil Point Dexter. Some are not so great, like the really boring Cranks the pencil sharpener. Ms. Take the eraser is kinds boring as well, but there is more to like than dislike in this grouping.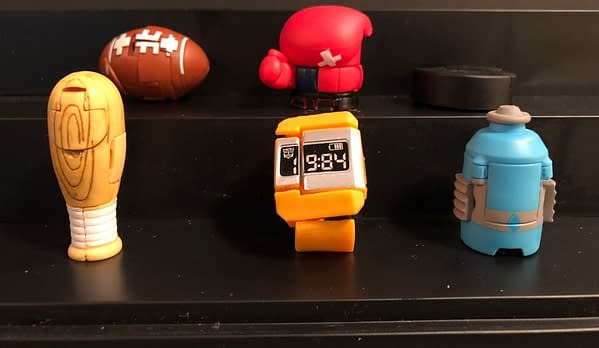 The sports-themed Jock Squad is the smallest set, with only six figures. It is a strong six however. Batsby the baseball bat is a fav, along with Kidd Klobber the boxing glove and Laceface the football. For some reason none of the bottle-shaped figures really work. The sports watch Fit Ness Monster is one of the more inventive figures in the series as well.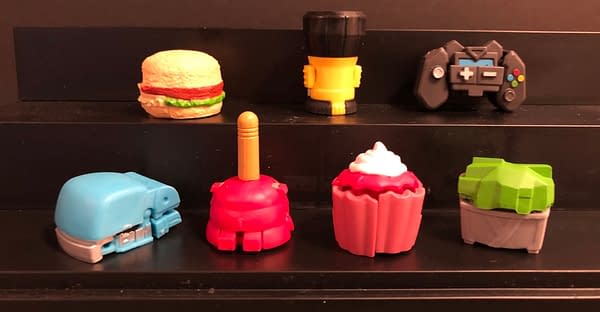 Finally, we have the Lost Bots. The Island of Misfit Toys of BotBots. Each of the seven tribes are represented, and they all take on the same problems of their respective groups. Bonz-Eye is boring like the other Shed Heads. Game Over has parts others don't like the Techie Team. Clogstopper the plunger should be dumb, but has tons of attitude and is a fun transformation. Cool set all together.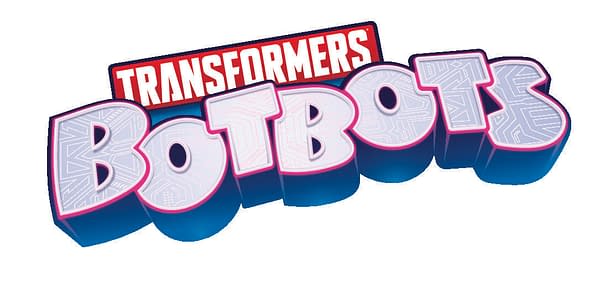 In the end, Transformers fans young and old are going to have a blast with these. They are planning on three series of figure this year, bringing the total number of BotBots to around 190 by years end. This is a very inventive line, and hopefully Transformers fans will embrace it when it starts to show up in stores.
For more info on the world of Transformers BotBots, click here.