Transformers and Ghostbusters are teaming up yet again at SDCC thanks to Hasbro. After already revealing their new Ectotron figure at New York Toy Fair earlier this year, and the comic it is based off of, today Polygon revealed their SDCC exclusive Transformers x Ghostbusters MP-10G Optimus Prime Ecto-35 figure. The figure, a repaint of the excellent MP-10 Optimus Prime figure we have already, features Optimus decked out like a Ghostbuster himself, complete with a proton pack on his back. Once removed, the trailer works as a hub for placing figures, and comes with a trap and even Slimer.
For those of us buying Ectotron this summer as well, he should fit into the trailer as well, making this a cool companion piece for those attending SDCC. The packaging is a proton pack with a Transformers autobot symbol on the back. The most awesome part? You can wear it on your back!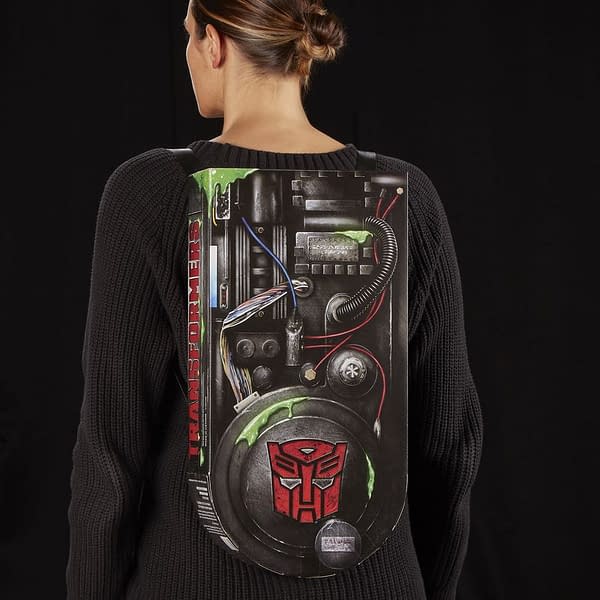 Transformers x Ghostbusters MP-10G Optimus Prime Ecto-35 SDCC Exclusive
This is a really awesome exclusive, and exactly what SDCC exclusives should be. Repaints and variants will always be my preference over a regular release that is more difficult for fans to get their hands on, making their collections feel incomplete. As a huge Ghostbusters and Transformers fan, this will be one of my personal must-gets at the show, so hopefully the odds are in my favor this year.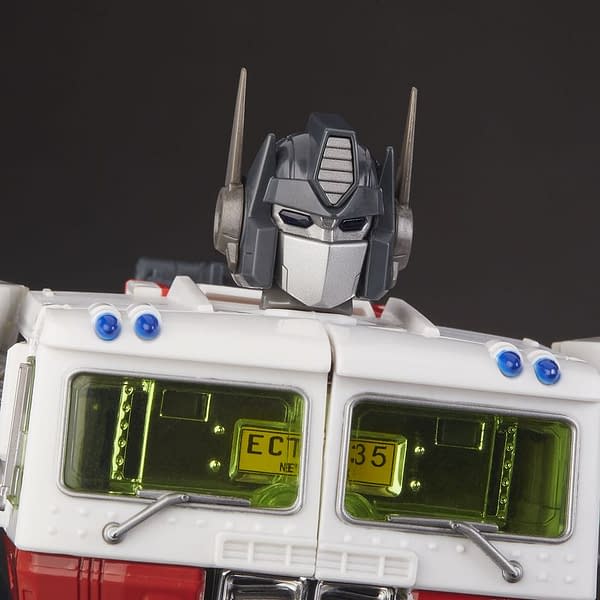 This is a SDCC exclusive that will be sold at SDCC at the Hasbro booth. The cost will be $149.99, and will be available while supplies last. If any are left over after the show concludes, there will be a limited amount sold after the show on Hasbro Pulse, on a first come, first serve basis. Good luck to all who want one, I hope you are able to get it!
Enjoyed this article? Share it!