Fetching up a little later than usual, here's a look inside the July standard Loot Crate with the Team-Up theme, including two T-shirts. All exclusive items to Loot Crate — until they turn up in Ollie's Discount Store, Zavvi boxes, or UK high street clothing stores.
The first, an Ant-Man shirt.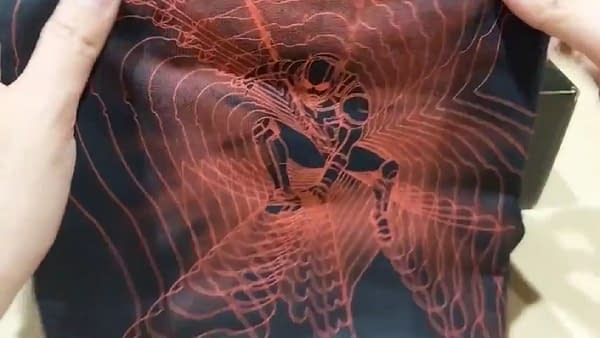 The second, a Wasp shirt.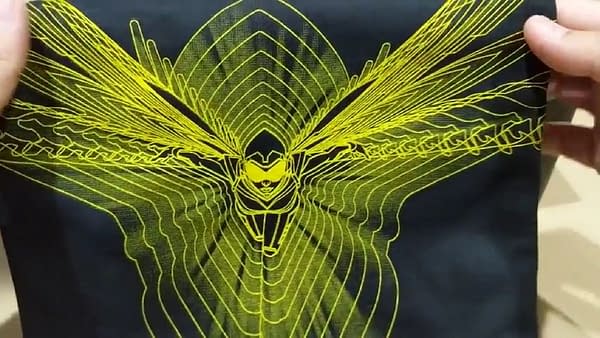 The Adventure Time pin and crate.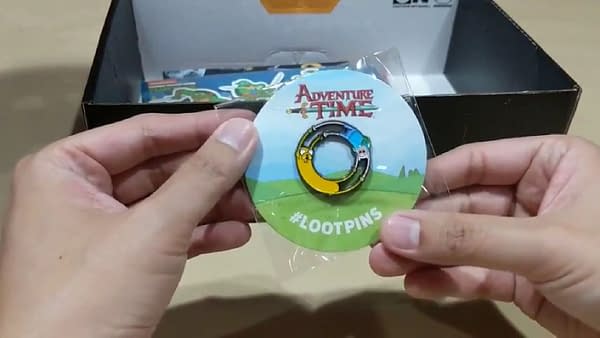 The August theme is Mayhem with Rick and Morty.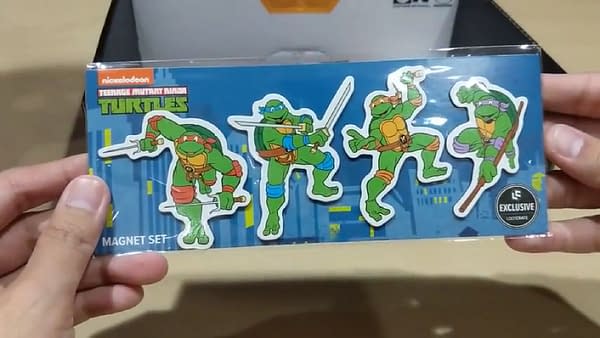 Turtles magnets.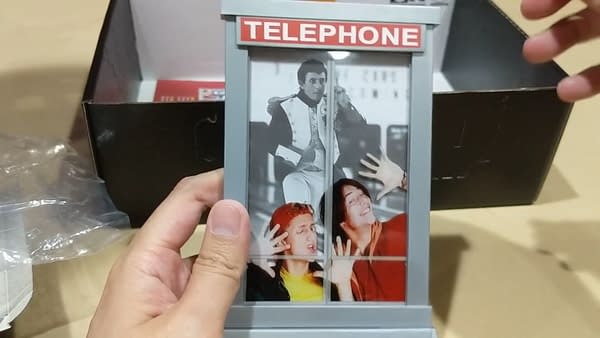 Bill & Ted photoframe.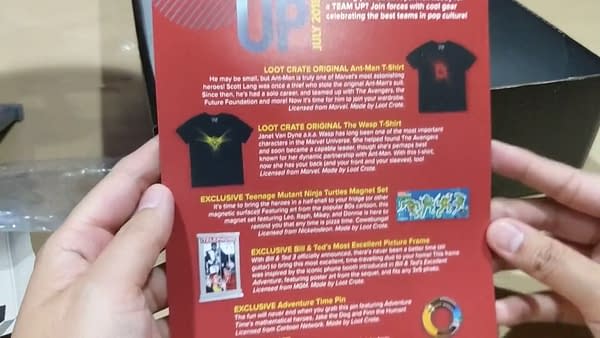 Details on what you got.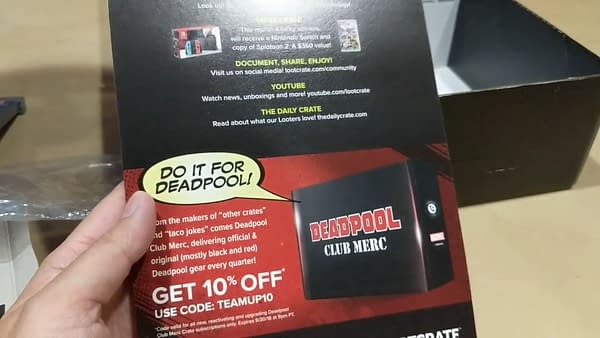 And a code for discount off the Deadpool crates. Talking of which, you can get similar discount on the main crates with the code BLEEDINGCOOL right here.
And the crate itself creates Adventure Time characters…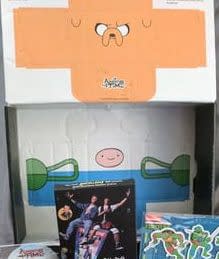 Thanks to e3VL1 and JikkiJacky.
Enjoyed this article? Share it!