Posted in: Comics | Tagged: age of ultron, batman v superman, captain america, Comics, David Shulkin, donald trump, ecw, entertainment, ethan van sciver, fox, ike perlmutter, inauguration, isaac perlmutter, marvel, nazis, nick spencer, punch, punching nazis, richard spencer, stan lee, stephen mnuchin, suicide squad, wolverine, x-men
---
5 Comics-Related Surprises To Watch Out For At Donald Trump's Inauguration Today
If you haven't made it to Washington DC to either attend or protest the inauguration of Donald Trump as the forty-fifth president of the United States, don't worry: you can still watch it live on TV. And if you don't have a TV because you've already packed up all of your things to be ready to flee the country at a moment's notice when the inevitable nuclear war begins, then never fear – you can watch CNN's livestream of the event from a web browser or smartphone for free today. But as you're watching history being made (or coming to an end), you should keep an eye for the following comics-related Easter Eggs that could happen during the inauguration:
5. Obligatory Stan Lee cameo appearance If there's something comics-related going on, you can rest assured that Stan Lee will be making a cameo appearance. Lee recently made an appearance in the safety video for a ride at Hong Kong Disneyland. Will Lee be dressed as a secret service agent guarding the stage? A janitor cleaning up in the background? An irate CNN political analyst? We'll all be keeping an eye out for this heartwarming Easter Egg.
4. Ethan Van Sciver on a Spring Break style bender streaks across the stage wearing nothing but underpants and a "Make America Great Again" hat
Trump's journey to the White House has been almost as long and arduous for superstar comics artist Ethan Van Sciver as it has been for Trump himself. From the Republican primaries:
To the shocking election victory:
To an official invite to the Inauguration:
After a raucous night at last night's "DeploraBall," Van Sciver should be in high spirits for the ceremony:
Keep an eye out during the swearing-in, as EVS will likely be unable to contain his glee.
3. Nick Spencer tweet volume consumes all available bandwidth, cutting live feed of inauguration for half the country It's all been leading up to this. Nick Spencer dedicated literally thousands of hours to tweeting about politics in 2016. He was, perhaps, the busiest of all Clinton surrogates during the election, and somehow managed to hold down a job writing comics on the side! All of that practice at tweeting about politics, with only the occasional diversion to fight with comic book fans after doing a hatchet job on his critics in an issue of Captain America: Sam Wilson, has surely allowed Spencer to transcend mere app usage and become one with Twitter itself. When Nick Spencer can instantly turn his thoughts into tweets about Donald Trump, it will potentially overload our countries networks, during the time when we're most vulnerable!
2. Catfight breaks out between Marvel CEO/Trump advisor Ike Perlmutter and Suicide Squad Executive Producer/Secretary of Treasury Steven Mnuchin
A lot has been said of Marvel CEO Isaac "Ike" Perlmutter, his donations to Donald Trump's campaign, and his position as a "significant" advisor to Trump on veterans' health care. Not by Marvel employees, of course; they know who signs their paychecks. But a lot has been said about it here at Bleeding Cool and elsewhere.
However, Ike has been outplayed in his Trump romance by a chief rival the entire time: Secretary of the Treasury appointee Steven Mnuchin. Not only is Mnuchin the Executive Producer of movies like Suicide Squad and Batman v. Superman, but RatPac-Dune Entertainment, a company founded by Mnuchin, actually funded Fox's X-Men movies, which have driven Ike so crazy he spent years trying to kill off the popularity of the X-Men and Fantastic Four and push The Inhumans on unwilling comic book readers.
While Ike donated one million dollars to a Trump charity event designed to upstage the Republican primary debate, Mnuchin was reportedly Trump's top fundraiser. And while Ike has a role advising VA Secretary David Shulkin, Mnunchin has a top cabinet position. Ike's jealousy is bound to boil over when the two cross paths at the ceremony, and it could break out into a full-on ECW style catfight:
Wouldn't that make for a great new photo of the reclusive billionaire?!
1. Wolverine appears out of time portal and stabs Hank Pym, returning timeline back to normal
Look, even now on the day of the event, it's difficult to believe all of this is really happening. Maybe there's more to that widespread feeling of unease and anxiety than simple fear of the complete destruction of the planet in a nuclear holocaust as the result of a 2AM tweet insulting the President of China. Maybe it's because it wasn't supposed to happen this way. Maybe we're living in an alternate reality, the start of a post-apocalyptic timeline straight out of a comic book?
If that's the case, then we can expect it to end like a comic book – with Wolverine "saving the day" at the very last moment. Of course, in typical comic book fashion, that will probably actually make things worse. So look for things to get even crazier from there: We hope you'll be paying close attention to the television today and keeping an eye out for these extremely likely occurrences. If you can think of any Inauguration Easter Eggs we missed, let us know in the comments.
---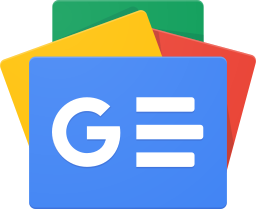 Stay up-to-date and support the site by following Bleeding Cool on Google News today!