Marvel has released a preview of X-Men Wedding Special #1, the landmark issue which features the return of Chris Claremont for a special story about Kitty and Colossus with artist Todd Nauck and colorist Rachelle Rosenberg. There are also stories by Marc Guggenheim, Greg Land, Jay Leisten, and Jason Keith, and Kelly Thompson, Marika Kresta, and Federico Blee, but, not to cast shade on any of those talents, but none of them are one of the most legendary writers of all time, signed to a Marvel exclusive contract, and almost never allowed to actually write anything!!!
Having Chris Claremont under contract and not letting him write is objectively the most frustrating thing Marvel has done in a decade, and we don't say that lightly. Claremont's return, obviously, is the comics event of the century. Unfortunately, as far as we know right, it's just for a single story. We may have to buy multiple copies each to show Marvel that Claremont = $$$$. Break out your wallets, X-fans!
In any case, check out the preview below, pilfered from Newsarama, and mark your calendars for next Wednesday, when Claremont returns, and some other stuff happens too we guess.
X-MEN WEDDING SPECIAL #1
Marc Guggenheim, Kelly Thompson & Chris Claremont (W)
Greg Land, Marika Cresta & More (A)
Cover by J. Scott Campbell
Variant Cover by Terry Dodson
CHRIS CLAREMONT RETURNS TO THE X-MEN!
One of the biggest milestone events in X-Men history is almost here! Kitty Pryde and Colossus are finally about the tie the knot…but what's a wedding without the respective bachelor and bachelorette parties? Join Marc Guggenheim and Kelly Thompson for two parties that can only be celebrated Marvel style! All this, plus, a Kitty and Colossus story by legendary X-Men scribe, Chris Claremont!!!
40 PGS./Rated T+ …$4.99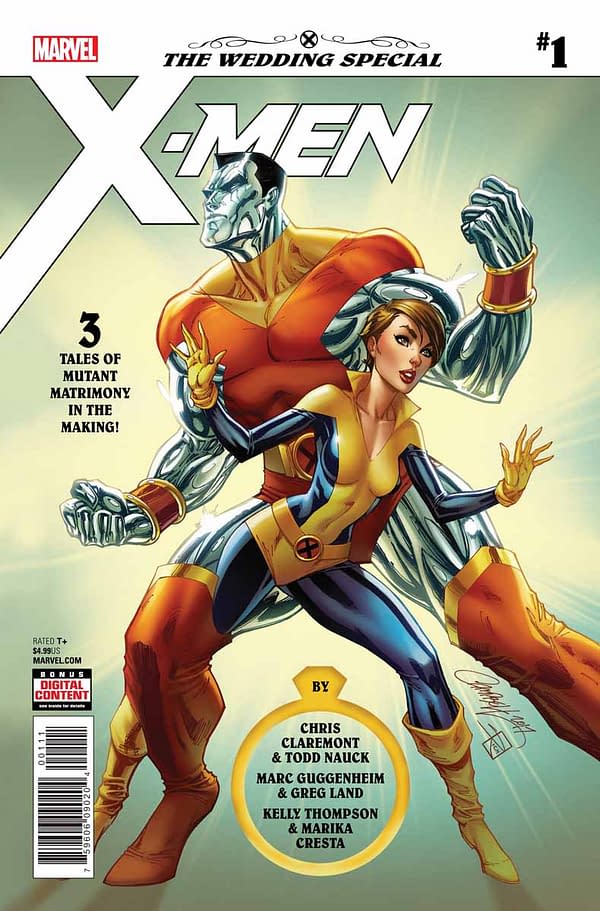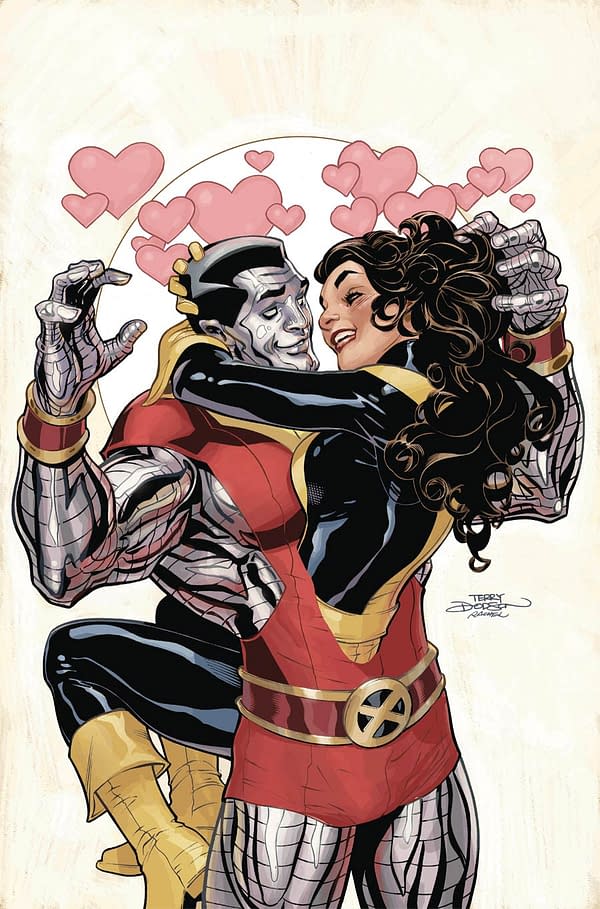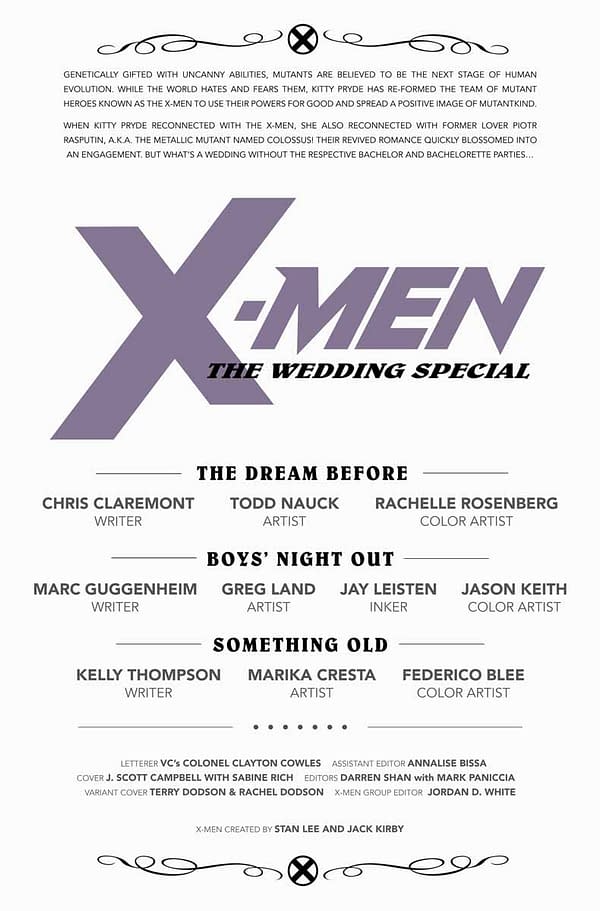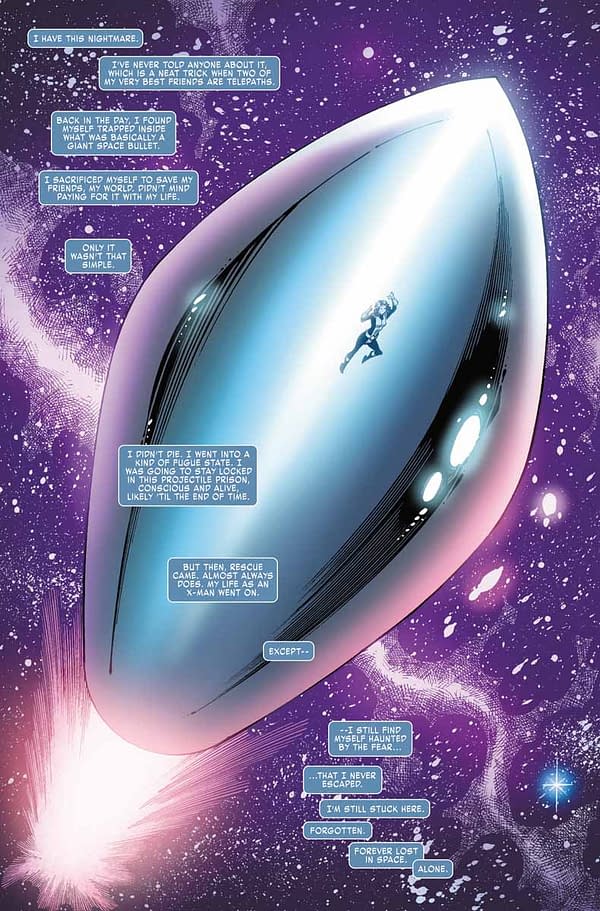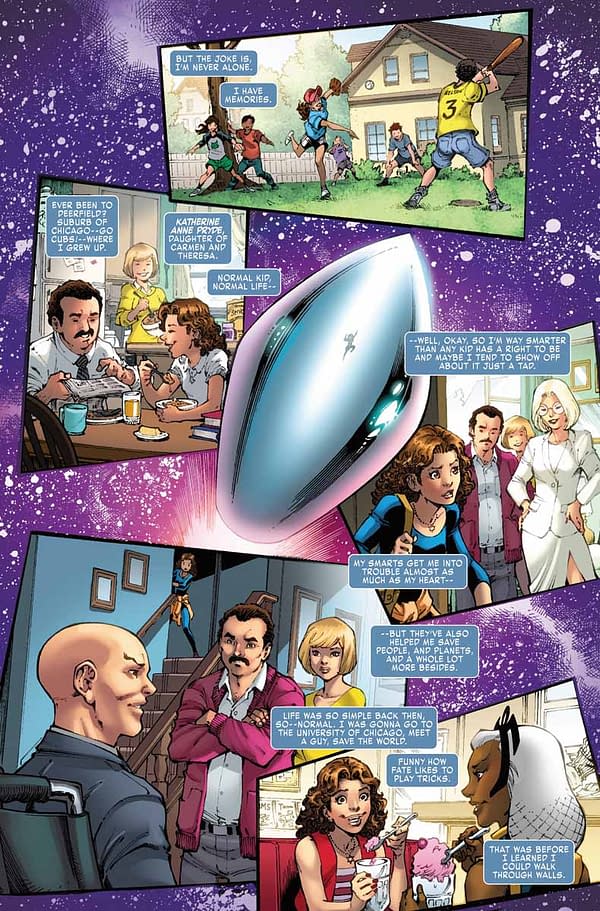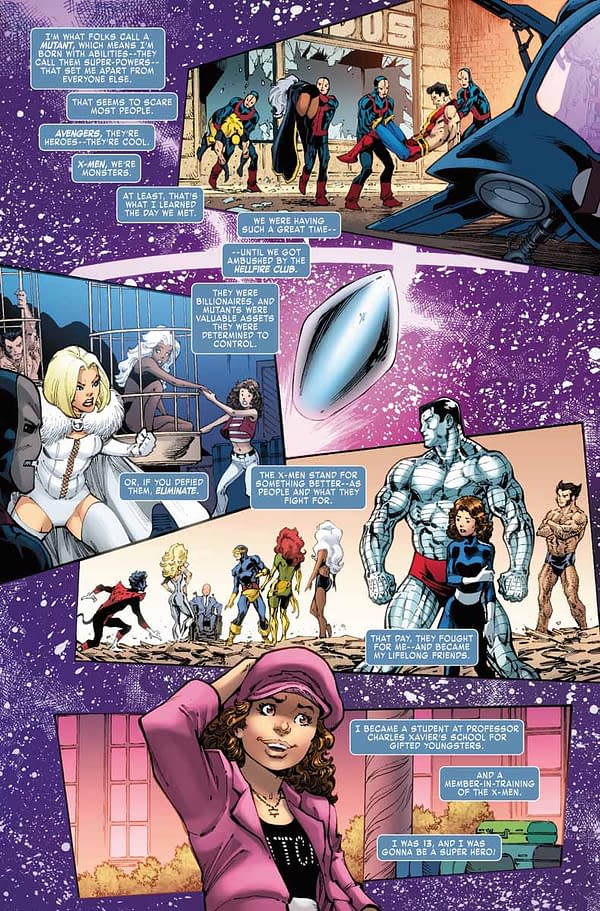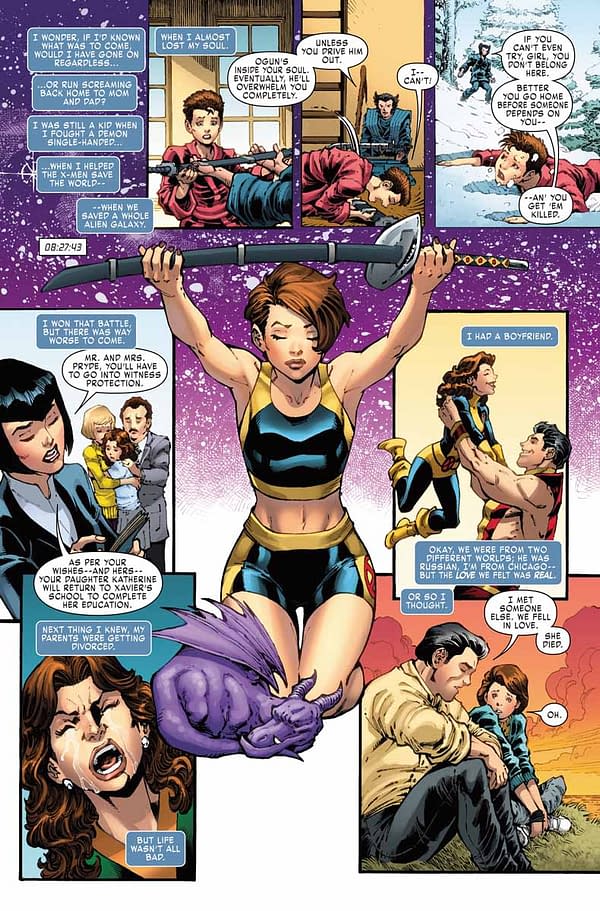 Enjoyed this article? Share it!