Actionverse and Athena Voltaire ramp up. Lady Bug and Cat Noir's season one comes to an end with "Bug Out." Jupiter Jet Vol. 1 gets a trade release. Action Lab's May 2018 solicits bring these to you. Details below.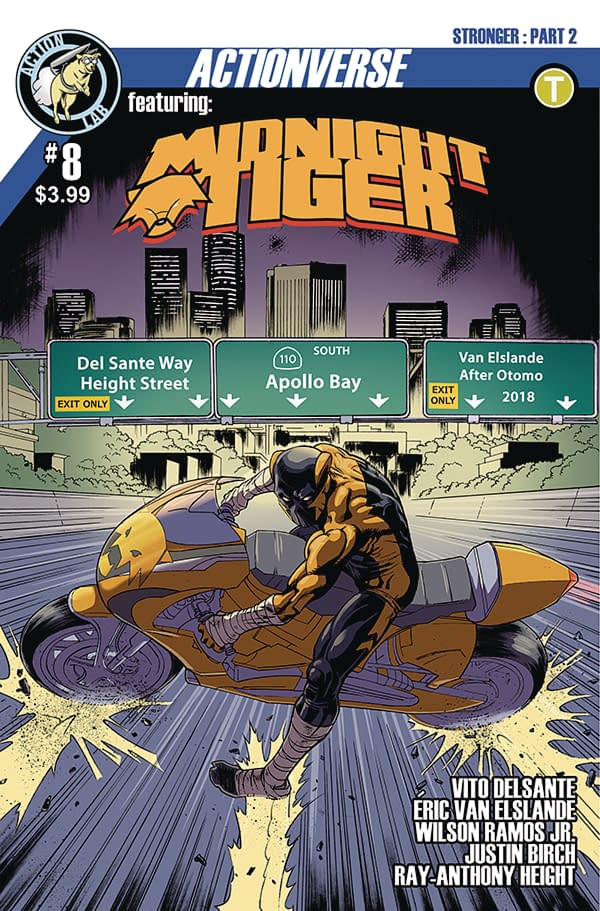 ACTIONVERSE ONGOING #8
MAR181021
(W) Ray Anthony Heights, Vito Delsante (A/CA) Eric Van Elslande
"Stronger," Part 2! As Gavin reels from Lionsblood's last act, the Cutter Brothers begin their hunt for the strongest that Apollo Bay has to offer. And their next recruit is… Midnight Tiger?!
In Shops: May 30, 2018
SRP: $3.99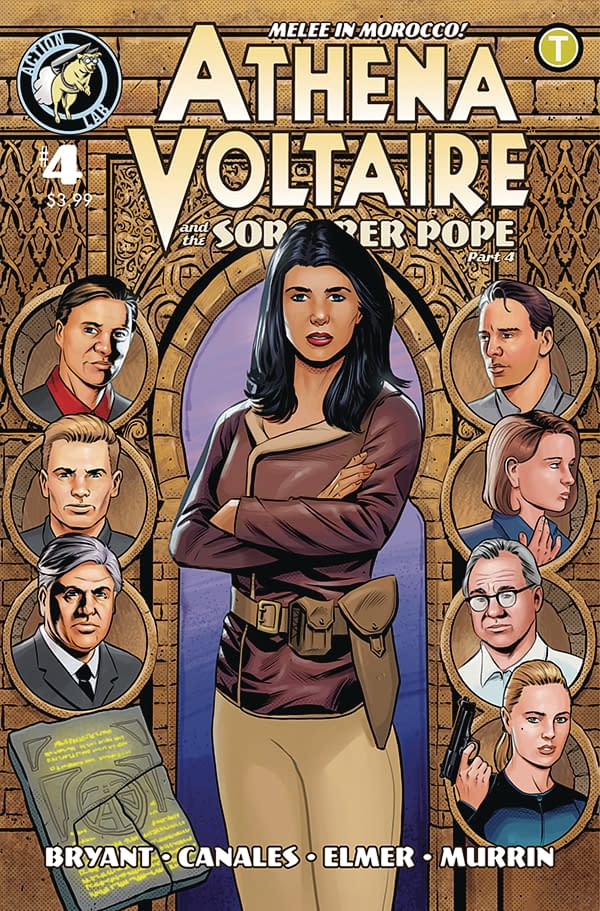 ATHENA VOLTAIRE 2018 ONGOING #4
MAR181022
(W) Steve Bryant (A) Ismeal Canales (CA) Steve Bryant
The first story arc concludes as Athena and the team face off with the Nazis in a hidden temple. What mysteries are contained within the bronze head? Will Athena live long enough to find out?
In Shops: May 30, 2018
SRP: $3.99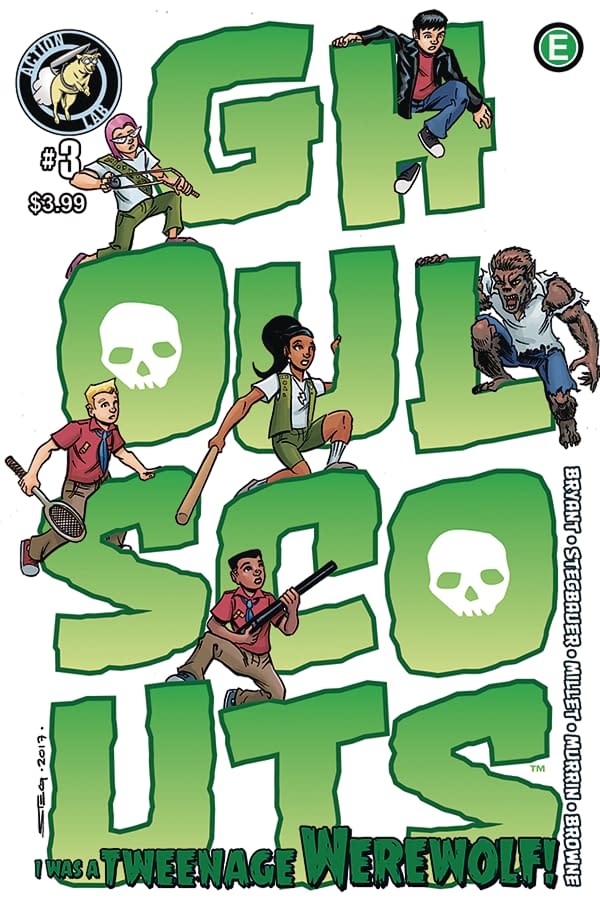 GHOUL SCOUTS TWEENAGE WEREWOLF #3
MAR181023
(W) Steve Bryant (A/CA) Mark Stegbauer, Jason Millet
The Ghoul Scouts formulate a risky plan to corral the werewolf, but there's a new threat on the horizon!
In Shops: May 30, 2018
SRP: $3.99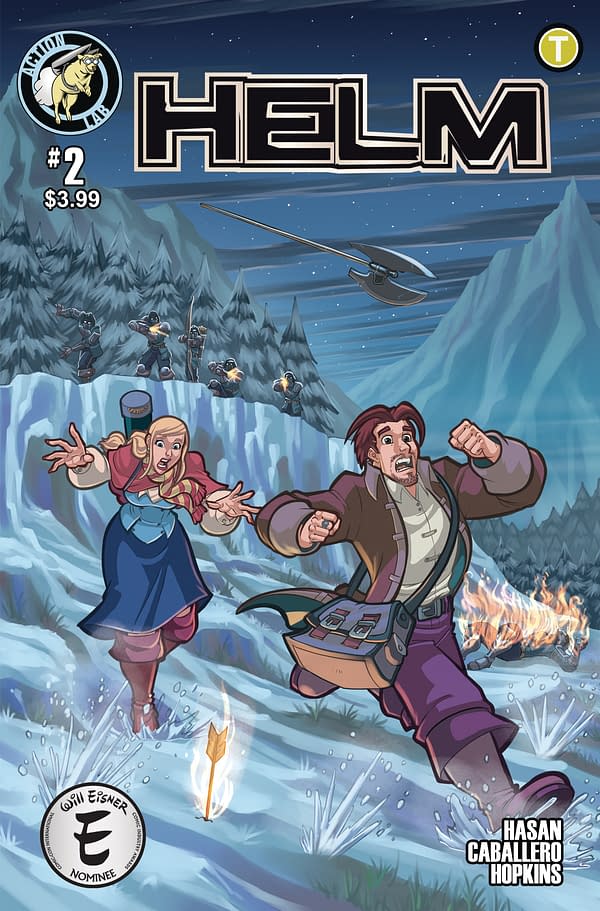 HELM #2
MAR181024
(W) Jehanzeb Hasan (A/CA) Mauricio Caballero
Eldrick's latent powers are revealed! Thrust into a seemingly inescapable predicament, Eldrick and Gwyn scramble to conceal his abilities. Meanwhile, Luna moves to intercept her target – the boy who bears the Spellsword blood – while a magi-hunting Helmar closes in on her.
In Shops: May 30, 2018
SRP: $3.99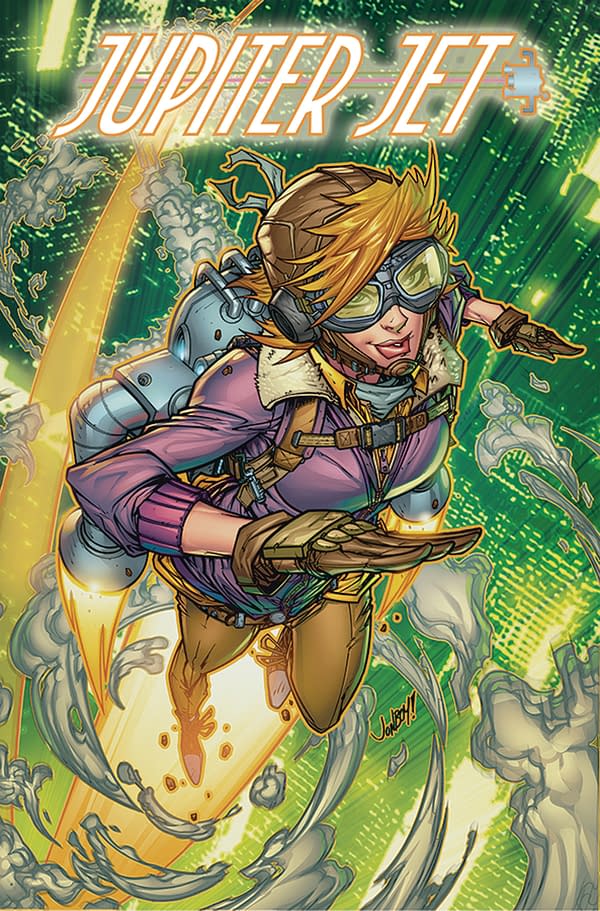 JUPITER JET TP VOL 01
MAR181025
(W) Jason Inman, Ashley Robinson (A) Ben Matsuya
Following the death of her father 16-year-old Jacqueline "Jacky" Johnson inherits a jetpack with a mysterious power source and together with her brother, Chuck, and their cat she must protect her home from a threat that may – or may not – be from this Earth!
In Shops: Jun 20, 2018
SRP: $14.99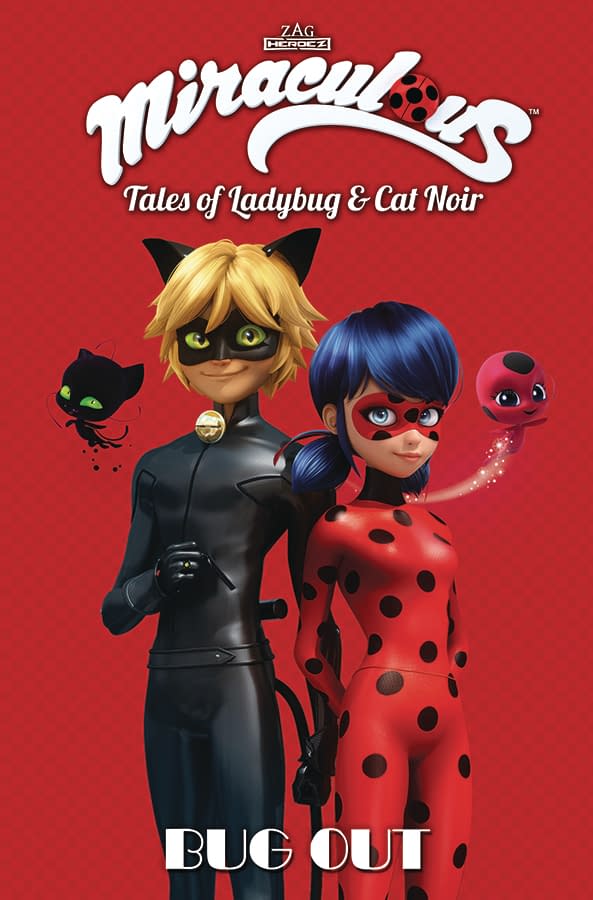 MIRACULOUS TALES OF LADYBUG CAT NOIR TP BUG OUT
MAR181027
(W) Zag Entertainment (A/CA) Zag Entertainment
Ladybug and Cat Noir must face off against three more of Hawk Moth's akumatized victims. Chloé, after an argument with her hero Ladybug, turns into Antibug, her evil twin with the exact same powers! Then, while Marinette is babysitting Manon, the young girl gets upset and becomes Puppeteer, gaining the ability to control some of Ladybug's former foes, including Lady Wifi, Evillustrator and Rogercop. Finally, Lila, who is humiliated in front of her crush Adrien, becomes the villain of illusions, Volpina. Will the two greatest superheroes in all of Paris be able to stop so many villains at once? Find out in the final volume of season one!
In Shops: May 30, 2018
SRP: $9.99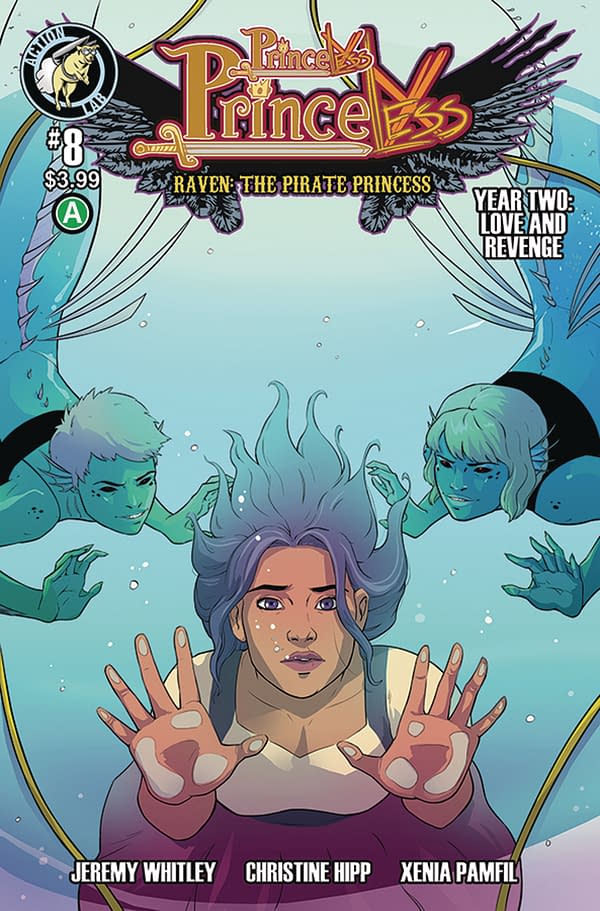 PRINCELESS RAVEN YEAR 2 #8
MAR181028
(W) Jeremy Whitley (A) Xenia Pamfil, Christine Hipp (CA) Sorah Suhng, Kate Flash
Everything has been going perfectly for Sunshine. She's living on a protected island where everything she needs is provided for her. She's been set up with a beautiful girl who's head over heels for her. So why can't she just be happy and ignore the feeling in her gut that something is wrong with this place? Raven, on the other hand, has never been more miserable. She's gone from swordfighting to sulking and Ximena won't even speak to her. A storm is coming and everything's about to change!
In Shops: May 30, 2018
SRP: $3.99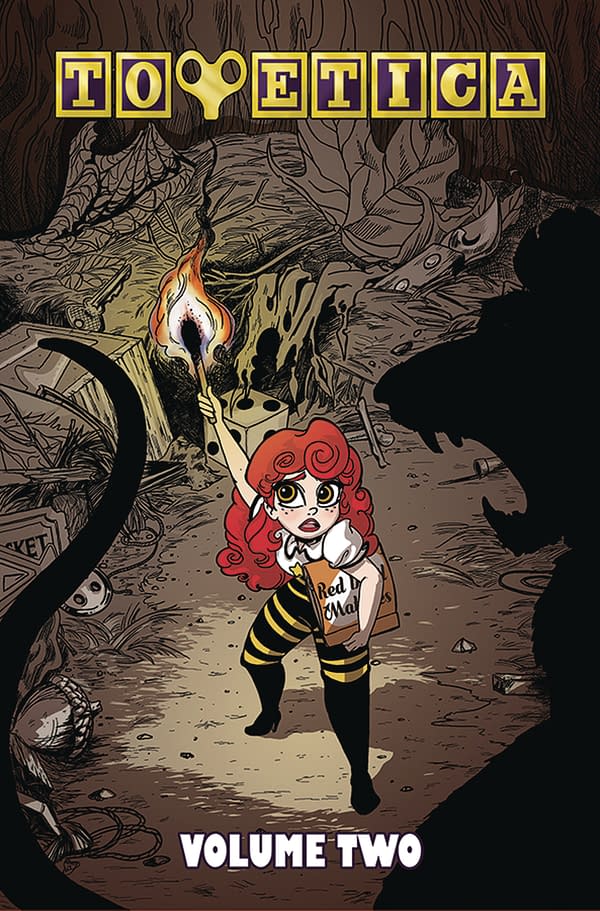 TOYETICA TP VOL 02
MAR181026
(W) Marty LeGrow (A/CA) Marty LeGrow
In a world where the hottest kid's toys are based on real people, a ragtag class of students must prove they're the best toys for the job, competing against friends and enemies at Dollington Academy to achieve action figure fame… all while being just 6 inches tall. Humans have always been a fact of life for most bittles, but not for Minky, who comes from the sea! When the other students try to introduce her to the world of human junk, she doesn't feel very at home. Only a secret scheme among the other students can make things right…unless they get eaten by squirrels first!
In Shops: May 30, 2018
SRP: $14.99
Enjoyed this article? Share it!