Posted in: Comics, Marvel Comics, Review, Spider-Man | Tagged: agent anti-venom, Agent Venom, amazing spider-man, avengers, carnage, clash, dan slott, flash thompson, green goblin, human torch, marte gracia, Marvel Comics, miles morales, norman osborn, peter parker, red goblin, sci-fi, Silk, spider-man, stuart immonen, superheroes, venom, wade von grawbadger
---
Amazing Spider-Man #799 Review: The Amazing Friends VS the Red Goblin
The Amazing Spider-Man is out of commission and gone to ground, but he has his superhero allies looking after those whom the Red Goblin may yet target. Human Torch, Spider-Man (Miles Morales), Silk, Agent Ant-Venom, and Clash are recruited to be on watch for Norman Osborn. The Goblin shows up before long, and it's up to Peter Parker's friends to stop the homicidal Red Goblin.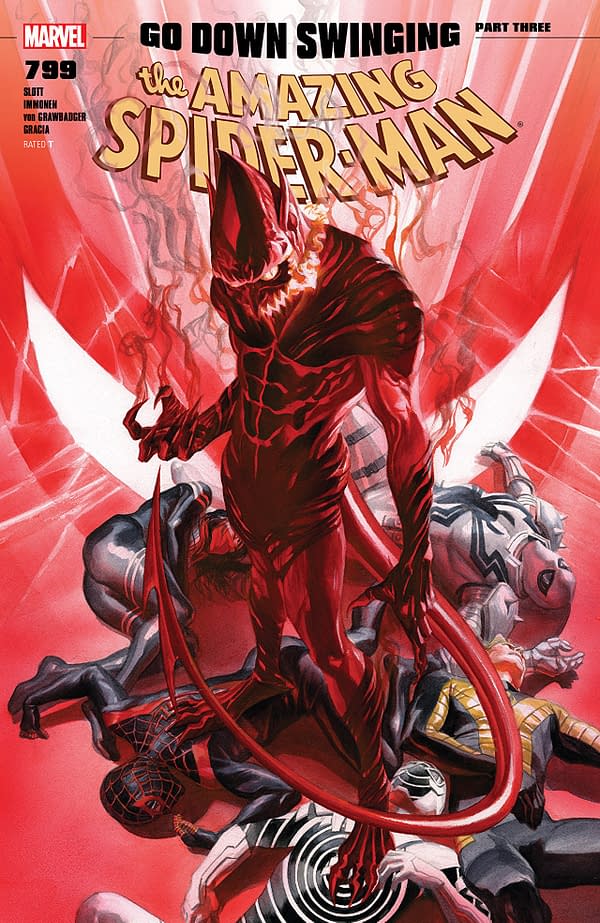 You may think that this would be a set-up for an epic showdown between Red Goblin and Spider-Man's Amazing Friends (yes, the comic makes a joke about that). You'd not entirely be wrong. Epic is an overstatement, and the build-up to that fight is lengthy and dull.
This premise seems like it should be easy to establish. Red Goblin is hunting Spidey's loved ones, and Parker is out of commission. Spidey's friends take up the fight for him.
However, Amazing Spider-Man #799 goes through the trouble of showing every person that Parker's friends are looking over, even though only one of those potential targets is the correct one.
Also, Peter's leg injury is made oddly pointless.
The fight, when it finally starts, is alright. You have the prerequisite Red Goblin taking down every hero to show how badass and scary this new villain is. The reason that he isn't immediately put out of commission by Human Torch and Clash is lazy, but there was always going to be an underwhelming reason for that. At least it wasn't contrived.
The dialogue tests patience again this issue. There is a lot of stating the obvious and many bad jokes. Red Goblin saying, "My, Grandma, what big lies you have." Almost sent the book in the trash.
Just kidding, I'd never do that to a comic book.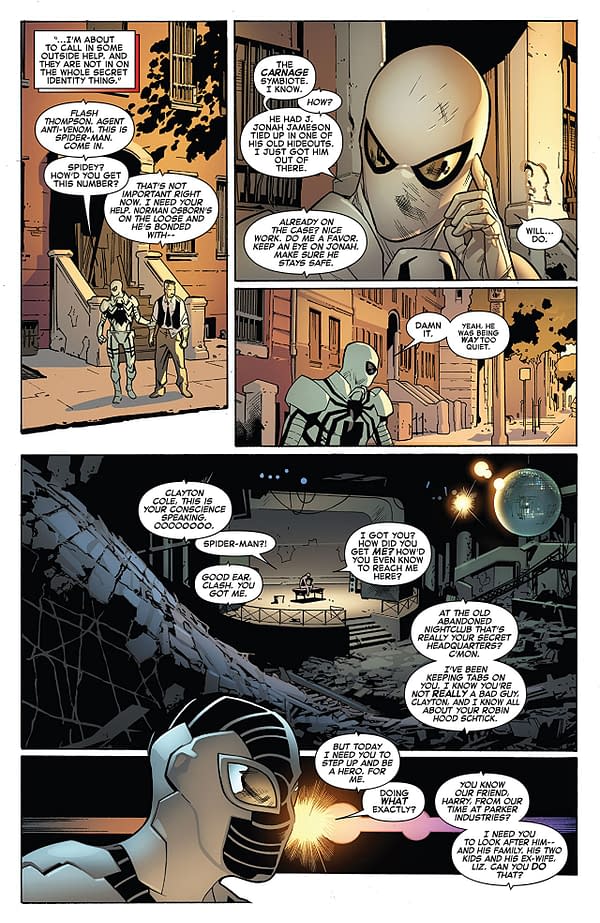 Stuart Immonen's artwork continues to look good, but the action scenes are a part of what made this comic lackluster as a battle issue. There is a gorgeous two-page spread of Silk and Miles going after Red Goblin that could have been better had it been clearly sequenced. However, you don't even see Miles go down, and Silk disappears completely for one scene of the fight. The rest of the comic looks decent enough, with Wade von Grawbadger and Marte Gracia doing good work on the ink and color respectively. However, the fighting could have used more creativity and visual coherence.
Amazing Spider-Man #799 is far from the worst issue of ASM that I've read in the past few months. However, it has a lot of squandered potential. This could have been an awesome fight issue. However, the battle was held off for too long, and the execution was disappointing. I can recommend it to the devout Spider-Fan, but I wouldn't bother if you're not in that category.
---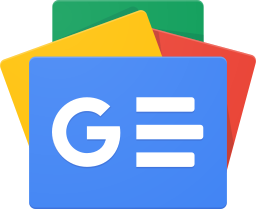 Stay up-to-date and support the site by following Bleeding Cool on Google News today!