Axel Alonso and David Gabriel Say Marvel "Changed Too Many Characters," Publisher "Is Not About Politics" Years from now, people will speak in hushed tones about the Great Marvel Retailer Summit Debacle of 2017, and the series of outrageous headlines that permeated the internet when Marvel allowed website ICv2 to attend a meeting between Marvel and retailers and report the contents of said meetings to the public. The summit has become a wellspring of shocking news stories about things lots of people suspected Marvel probably thought, but nobody expected them to actually say out loud.
Amongst the topics covered have been Marvel's perception that readers don't want any more diversity, talk of creators going to Image, a defense of #1 issues and ten dollar comics, an admission that Marvel views limited series as a "death knell" for comics, the ironic publishing of a Fortune Magazine profile praising Marvel's diversity push on the same day Marvel claimed diversity had stopped selling books, a strategy of not releasing cheaper new trades because it would reduce sales of existing more expensive ones, determination to use rotating artists for super-mega-crossover events to avoid delays, placing the blame on last year's election for their sales slump, the comics internet responding to some of the reports of the summit, a walking back of the original diversity comments, an idea to solve event fatigue by releasing events to prop up other events, complaints that artists don't sell books when that may have been Marvel's goal all along, and the revelation that Deadpool Kills the Marvel Universe is the best selling trade of the past two or three years. And we're still just talking about the first day of the summit!
In this installment of our ongoing coverage of the retailer summit that burns like the brightest of garbage fires, we have more diversity discussion, this time from both Marvel Senior Vice President of Sales and Marketing David Gabriel and Editor-in-Chief Axel Alonso, as reported originally by ICv2. Gabriel kicked things off, talking about plans to bring back Marvel's original characters which had been replaced by legacy characters in recent years.
"The feedback was that had changed too many characters," Gabriel said. "We did very well with those characters for a number of years."
"We have not lost sight of our classic characters," Alonso agreed.
"We've gone through a period where in pop culture as a whole (and you guys notice that as much as we do), there's been this massive discussion about inclusion and diversity," Alonso said, notably talking in the past tense. "It was a massive theme at the Academy Awards. This has swept through our culture, through Disney, and everything. We were mindful of that."
Ultimately though, Alonso says Marvel isn't about politics. Hmm. Where did we hear that change was coming?
"But Marvel is not about politics," Alonso explained. "We are about telling stories about the world. I think we are an extension of what Stan did. When I look at what we're looking to do, we're looking to tell stories that matter in this time. That's the most important thing."
Alonso did go on to tell a favorite story of his own, in an attempt to explain to retailers how great a job Marvel had done with the diversity that it seemingly doesn't believe can sell books anymore since October.
"My wife is Korean," Alonso said, which as we know makes him Korean as well. "And I've got a Korean nephew. This Korean-American kid couldn't sleep at night. At 4:00 AM, he's looking at the ceiling because he just found out the new Hulk is a Korean-American kid. He's terrified he's going to be the next Hulk. I had to get on the phone with him and tell him, 'you're OK. First of all, it's not a curse, and second of all, there can only be one Hulk. But put down the phone and settle down for a minute. Just let it settle in for a second.' This little kid suddenly identified with the Hulk in a way he never had before. He'd seen the Hulk before, he liked Hulk, he liked Captain America, but now, suddenly, he can actually imagine himself as the Hulk. I think that's a cool little story."
Well, mission accomplished then. Meat and potatoes from here on out?
---
---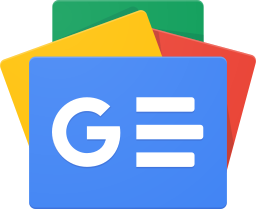 Stay up-to-date and support the site by following Bleeding Cool on Google News today!