Caliber comics has mystery, fantasy, and deep-space adventures coming up in January of 2018. Don't miss out on any their latest issues! SHERLOCK HOLMES MURDER AT CABARET (GN)
NOV171468
(W) Gary Reed (A) Guy Davis (A/CA) Michael Zigerlig
Murder at a famed cabaret! Sherlock Holmes is called in to investigate a double murder at a cabaret in Paris, a crime that must be kept silent. Parisian gendarme Inspector Bodine claims the murder and motive are obvious and Mr. Holmes' services are not needed. Holmes demonstrates that not everything is as it first appears with more than enough suspicions and contradictory clues to go around. With guest character appearances such as Oscar Wilde and Henri de Toulouse-Lautrec, the mystery weaves a tapestry of betrayal and forbidden love.
In Shops: Jan 31, 2018
SRP: $8.99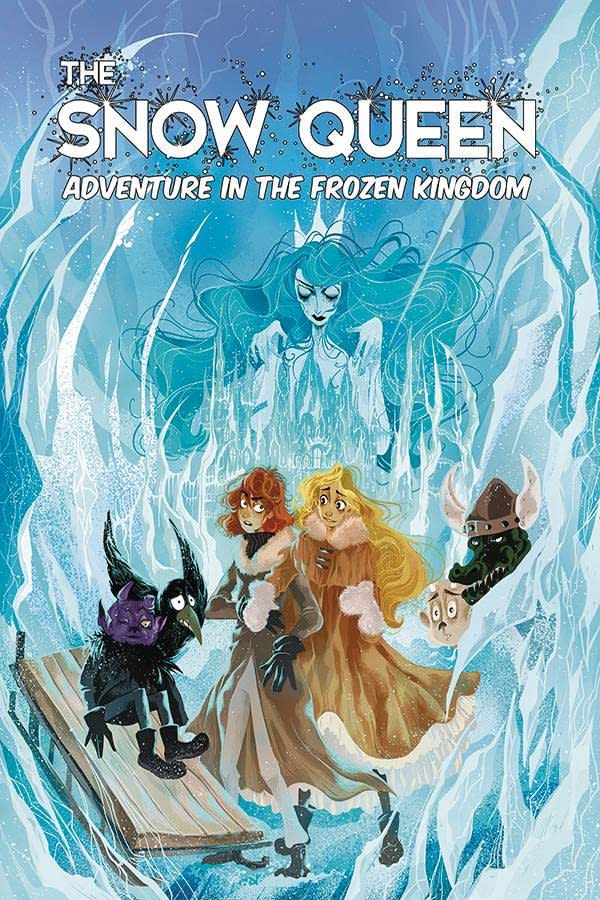 SNOW QUEEN ADV IN FROZEN KINGDOM (GN)
NOV171469
(W) Mike Perkins, Hans Christian Anderson (A) George Broderick, Bradley Walton (CA) Laura Rimaszombati
An adaptation of Hans Christian Andersen's classic story. A young boy, Kay, is captured by a striking image that appears in his frozen window. It is the hauntingly beautiful woman who travels on the winter wind, the icy maiden known as the Snow Queen. An obsession seizes Kay and one day he disappears with the spectral goddess. But his friend, Gerda, refuses to let him go, and she embarks on a dangerous quest to bring him back home.
In Shops: Jan 31, 2018
SRP: $10.99 TALES FROM THE OUTER RIM (GN)
NOV171470
(W) Alberto Conte (A) Andrea Piccardo (A/CA) Luca Rossi
Three stories woven by a common thread tied to a service station in space. It's the final outpost for the lives of three protagonists. Rusty is the best gambler in New Vegas: he always wins. But now he gets arrogant and this time it'll be a different game with his life at stake. Henry Lance is a tycoon, a genius: and bored by other people, but mostly by his brother Darius. Henry embarks on an ambitious chess game: he plans to rule the world. But sometimes you're not the King of the chessboard. The Hunter is the best galactic bounty killer out there: he has no rival. He has now been hired to catch a girl but he soon discovers an enemy that even he can't defeat: love.
In Shops: Jan 31, 2018
SRP: $9.99
Enjoyed this article? Share it!