Posted in: Comics | Tagged: archie comics, comic, comic review, horror, Lacey reviews, sabrina, The Chilling Adventures of Sabrina
---
The Chilling Adventures of Sabrina #8 Review: A Spellbinding Issue
[rwp-review id="0"]
Melissa Joan Hart hang up your witch's hat and make some room for my new favorite Sabrina. The Chilling Adventures of Sabrina #8 is here and it's a wild ride from start to finish. The Chilling Adventures of Sabrina has been a series of page-turning issues since day one and #8 is no exception. The 60's setting could so easily fall into the trappings of the era with silly references and outdated slang, but Roberto Aguirre-Sacasa's writing dismisses that worry with ease. When Sabrina calls her cousin a "square" it's not jarring or amusing, but actually feels like a pointed insult. And it's these little touches – along with clothing and music choices – that keeps your mind in the time period without over-saturating the whole plot.
And what a plot it is. Issue #8 finds Sabrina sneaking away to visit Harvey; back from the dead after his gruesome demise. Sabrina is elated, unaware that the creature she's brought back is not her dearly departed boyfriend, but her father in his body instead. The way that Edward Spellman reacts to this is… Different. Okay, let's make that downright creepy. We are all well aware that Mr. Spellman isn't exactly a nice guy. He drove Sabrina's mother insane when she wouldn't give up her child and his treatment of Mrs. Kinkle – a bag of cats in her own right – cements that bad boy image. But what really sells the unstable mind of this back-from-the-dead witch is how he actually debates which lines he can cross with his daughter. It's enough to send chills down your spine.
Sabrina, however, is a total badass. She's more than your stereotypical high school girl turned sorceress. Realizing her talents as a powerful necromancer and fuelled by the fire of teenage rebellion and first love issue #8 crescendos with a clever fight scene. I won't spoil anything, but it involves spiritual jellyfish and a graveyard so it's not one to be missed.
Bolstering the solid writing and frightening plot is the creepy, nostalgic artwork by Robert Hack. It easily invokes imagery of old horror movies and sells the monstrous visage of creatures like Sabrina's aunts with ease. There's plenty of blood, guts, and gore in The Chilling Adventures of Sabrina and yet it's somehow beautiful and soft. My stomach churned at the horrors shown in Sabrina's easter egg vision of Jughead: The Hunger, yet I couldn't look away. Hack and Aguirre-Sacasa are a match made in heaven. If it wasn't for the beautifully rendered pages I would have rushed through this book eager for each word.
If you haven't read the previous issues it's not hard to begin with #8 though I highly recommend picking up the others. It's more than worth it for the fabulous writing, stunning art, and the fun little cameos by characters like Betty and Veronica.
The Chilling Tales of Sabrina #8 is available now for $3.99.
---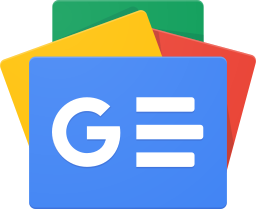 Stay up-to-date and support the site by following Bleeding Cool on Google News today!