Posted in: Comics | Tagged: comic harassment, Comics, harassment, image, image comics, john upchurch, Rat Queens, Roc Upchurch
---
Comics Artist John Upchurch Arrested On Charges Of Battery, Misdemeanor
Roc Upchurch is the artist and co-creator of the comic book Rat Queens, a popular title with a strong female fan base, and an animated TV option from Weta and Heavy Metal.
Recently, under his legal name John Carlton Upchurch, he was arrested by Henry County PD under the charge of "Battery- Family Violence, First Offense Misdemeanor" on October 31st.
An account posted by his ex-wife and mother of his children entitled "His Hands Use To Comfort Me" states that,
I'm in shock that I actually called the police this time anyhow. I'm in shock by all the things my husband had said and done to me just minutes before. I'm in PAIN…yes physical pain from him throwing me down two steps and my head hitting the floor, choking me to the point my neck feels as if it will completely snap off, smashing my face in over and over but that pain that physical pain that I feel even as I sit and type that is nothing in comparison to the emotional pain I feel, the mental pain I feel, the pain I feel when I look at my children.
UPDATE: The post has been removed but is still available through Google Cache.
The writer continues,
I wake to all three of my kids asleep somewhere in my room because they are too scared to sleep in theirs because our protector is no longer here, or all stressed and sad and just looking at the ceiling which is not at all normal for my kids to sit and do nothing…I wake to phone calls from the officer that interviewed me telling me of my husband's arrest. I'm still in complete shock.
She also includes a number of other, non-criminal, allegations about Upchurch, including photographs as indication of physical abuse, and a charge sheet from the local sheriff, the latter of which we have independently confirmed. The bond raised was the relatively low $750. I contacted Roc who confirmed the arrest but gave me his account of the events. He told me,
All I have to say is that I've wanted a divorce for years now because of her always wanting to fight, about everything. I hate fighting. I HATE it. And I've only been staying for my children. So when I actually decided to end it a few months ago she became even more of that person I wanted to be apart from. We've been separated for a couple months now but in this latest incident we decided to take our children out together for Halloween and she attacked me and I lost me temper and fought back. Which I shouldn't have. I should've just walked away. I know…I knew it was wrong. So much so that when I heard the police had come to my friends house where I was staying that I immediately called them back to handle whatever needed to be done.
Since paying the bond, Upchurch has told me that he has not heard further from authorities.
---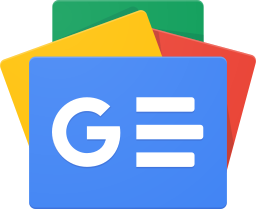 Stay up-to-date and support the site by following Bleeding Cool on Google News today!