We have an exclusive first look at the Dynamite solicitations and covers for the 2nd issues of the Legenderry spinoff series featuring Red Sonja, Vampirella and Green Hornet. These are based in the world created by Bill Willingham in the hit series Legenderry: A Steampunk Adventure.
LEGENDERRY: RED SONJA #2 (OF 5)
Cover A Main: Sergio Fernandez Davila Writer: Marc Andreyko Art: Aneke
After the shocking reveal last issue, Red Sonja teams up with the strangest and most-unexpected of partners! As Red races against time to stop the rise of an unstoppable army, the action goes from the streets of the Big City to the high seas! Is everyone's favorite red-headed pirate/swordswoman finally in over her head? And if you thought last issue ended with a "WTF?" moment, well, you ain't seen nuthin' yet! LEGENDERRY: VAMPIRELLA #2 (OF 5)
Cover A Main: Sergio Fernandez Davila Writer: David Avallone Art: David Cabrera
Vampirella is hot on the trail of The Council, Rupert has a plan to take over the Big City, Jones wants a drink, Mercy wants a job, and Rassendyll enters the picture. Good cops, bad cops, flying machines, soul-drinking serial killers and the world's tallest clockwork night watchman.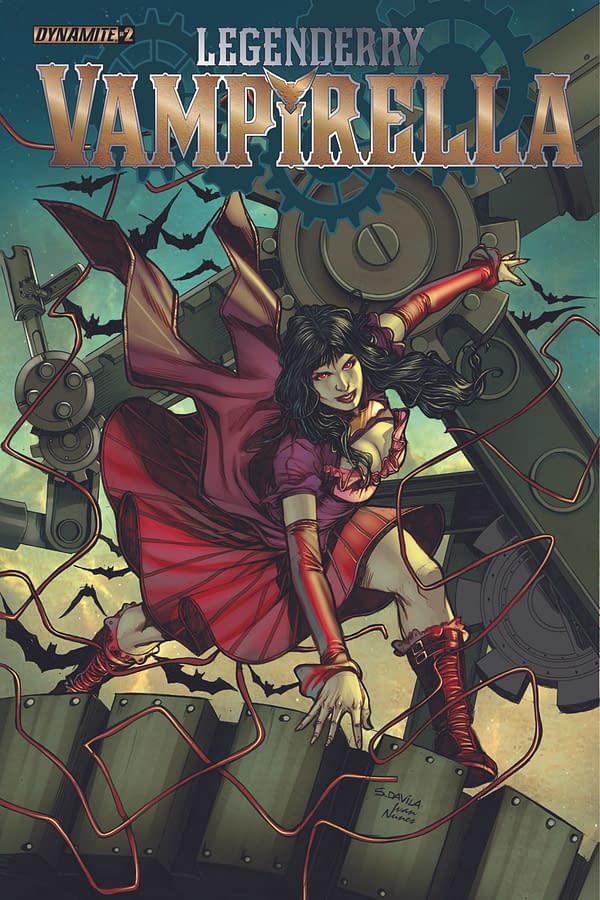 Legenderry: Green Hornet #2 (of 5)
Cover A Main: Sergio Fernandez Davila Writer: Daryl Gregory Art: Brent Peeples
The Big City gang war heats up, and there's a bounty on the Green Hornet's head! The Hornet and Kato start their hunt for the secret architect of the war, which leads them to the headquarters of the strangest cult in the city, the Clockwork Cathedral. When the great and powerful Tik-Tok asks for donations, they will be collected!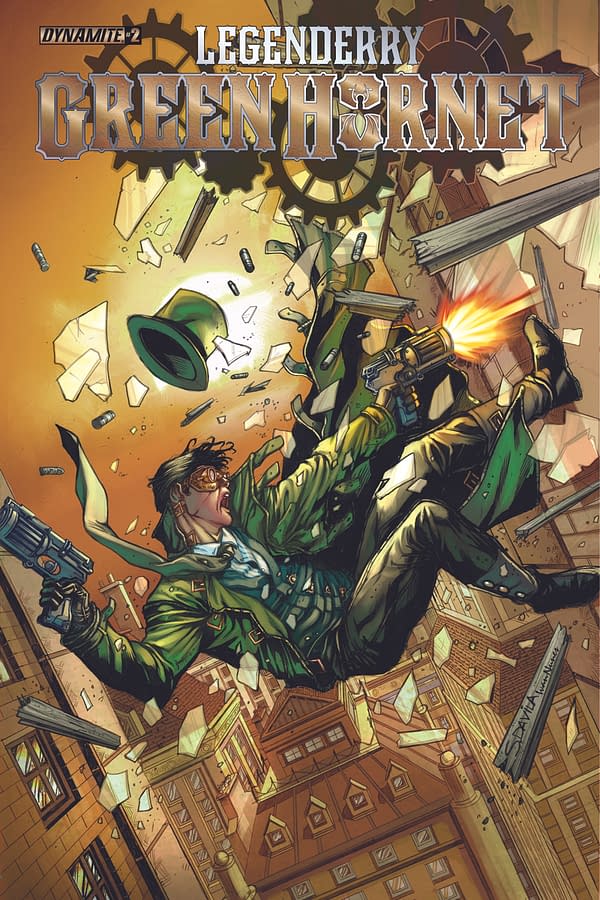 Enjoyed this article? Share it!