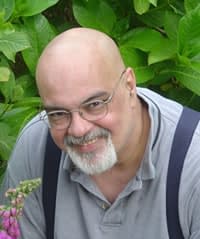 George Perez has just released an update regarding his involvement in Superman: The Man Of Tomorrow via his facebook page.
Since I'm not going to be doing any interviews regarding the SUPERMAN reboot (not wishing to inadvertently spill any plot beans) I just want to give you all the skinny on what exactly I'm doing on the book. As was recently revealed is that I will be writing the new series SUPERMAN: THE MAN OF TOMORROW. What wasn't explained is that I'm also doing the thumbnail layouts for the book, something I did for artist Kerry Gammill years ago when I worked on ACTION COMICS. This way, I'd be providing my storytelling style, body language and suggestions for facial expression, but the final look of the book and characters will be handled by Jesus Merino, and from what I've seen of his work so far, we're going to work quite well together. I was asked to draw the covers, so I will get some experience drawing this new Son of Krypton. I hope you like what you see and read when it debuts in September. And that's all I have to say about that. Ask me no questions and I'll tell you no lies. ;-)
Check Out Bleeding Cool's Complete Coverage of the DC Relaunch
Enjoyed this article? Share it!