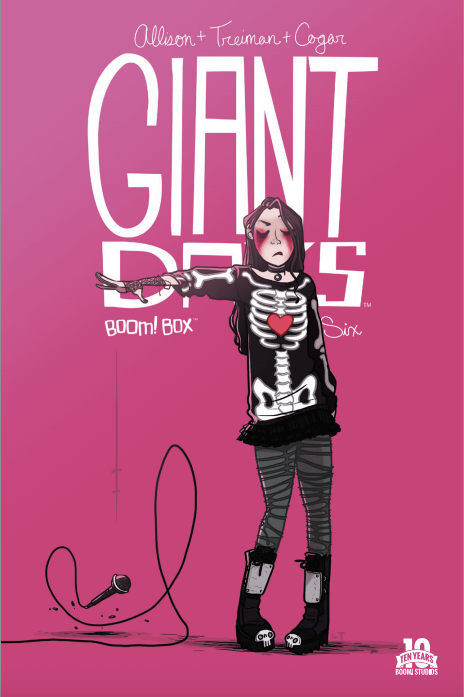 I'm always so happy when a new issue of Giant Days comes out. You may think I say that a lot, but buying a new issue of Giant Days is like grabbing a bag of your favorite potato chips. It's always going to taste delicious and leave you thinking about the next bag that you're inevitably going to buy because they're just that good. From BOOM! Studios, Giant Days #6 written by John Allison, with art by Lissa Treiman is a mystery filled issue. Daisy and Esther find themselves without their third part, Susan, but where could she be? A search around town and some assistance from McGraw = one fun issue.

I continue to be impressed by Allison's script. While the comic may appear simplistic, there really is an intriguing ongoing story tastefully intertwined throughout the fun. With that, there's always Treiman's artwork to praise. I'm just now starting to appreciate Esther's character design in particular. I love the pale color of her face compared to everyone else's. It's a small detail that shines through when you really start to get to know the cast of characters. I guess that's my overall feeling about this comic. Giant Days is a beautiful masterpiece of small details. Whether it's character design, dialogue, etc. it always delivers. Here's another example of what I'm talking about. The panels I've posted below are exactly the little comical details that always bring a smile to my face.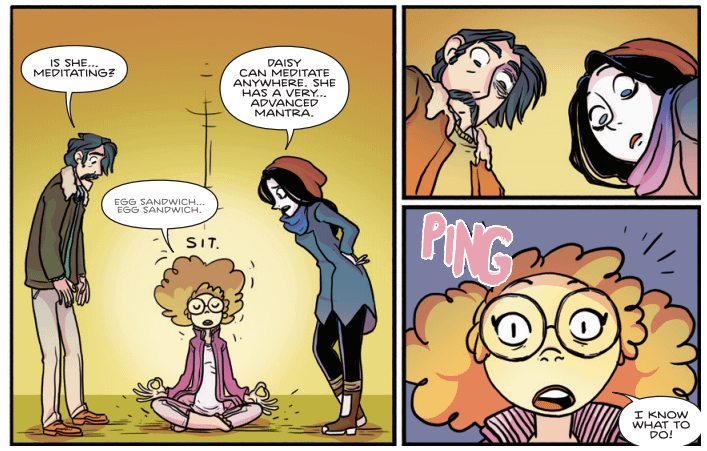 So I must urge you to pick up this new issue, if you haven't already, and find out what happens to Susan!
Christine Marie is a Staff Writer at Bleeding Cool, and bibliomaniac with a love for all things creative. She hopes to one day be a Superhero/Disney Princess/Novelist. You can find her on Twitter and Instagram @AWritersWay or on her blog writerchristinemarie.wordpress.com.
Enjoyed this article? Share it!