Hunt for Wolverine: The Adamantium Agenda #2 Review – Fun but Inconsequential
[rwp-review-recap id="0"]
We see more of that previous New Avengers mission before returning to the present. In said present, the black market the infiltrated by the reunited New Avengers is selling the genetic material of Luke Cage and Jessica Jones's daughter, Danielle. Tony Stark quickly buys it up, but the overall excursion appears to be a dead end… until the seller casually drops that he does have Wolverine's DNA.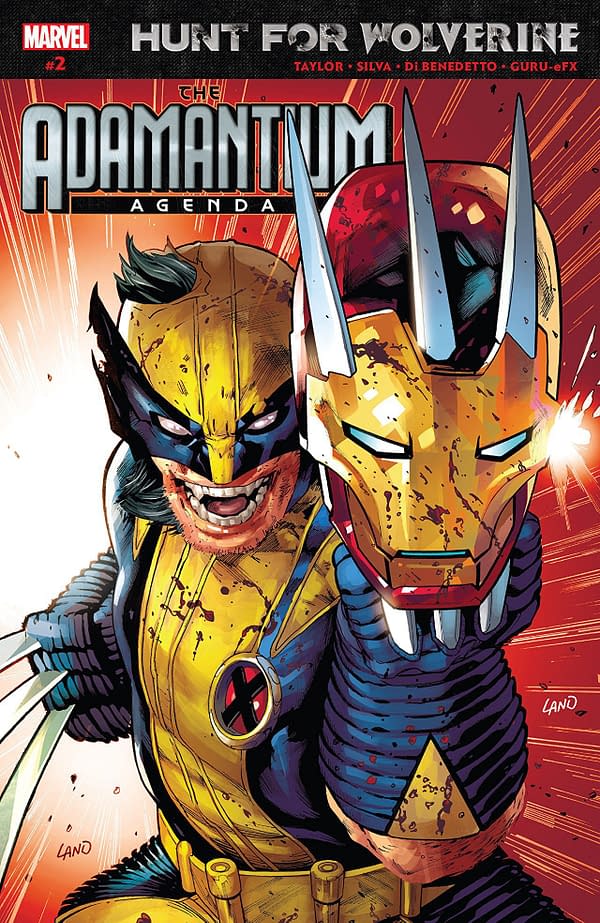 I'm not sure this comic is aware of how violating and creepy the idea of a bunch of crooks somehow getting the DNA of an underaged girl is, especially considering how quickly and almost comically that subplot is resolved.
That aside, this is another comic you can breeze through in under five minutes. Little of consequence happens until the final few pages. I can't really talk about those without spoiling, but I will say they do bring some cool developments.
That aside, the comic is a bit aimless. We have the flashback, the Danielle Cage subplot is swiftly resolved, and Tony and Peter make some jokes about the Z1.
The comic is still entertaining, though I will admit I'm a bit biased; I loved the New Avengers lineup. It never reaches the realm of bad, but it does feel a little pointless.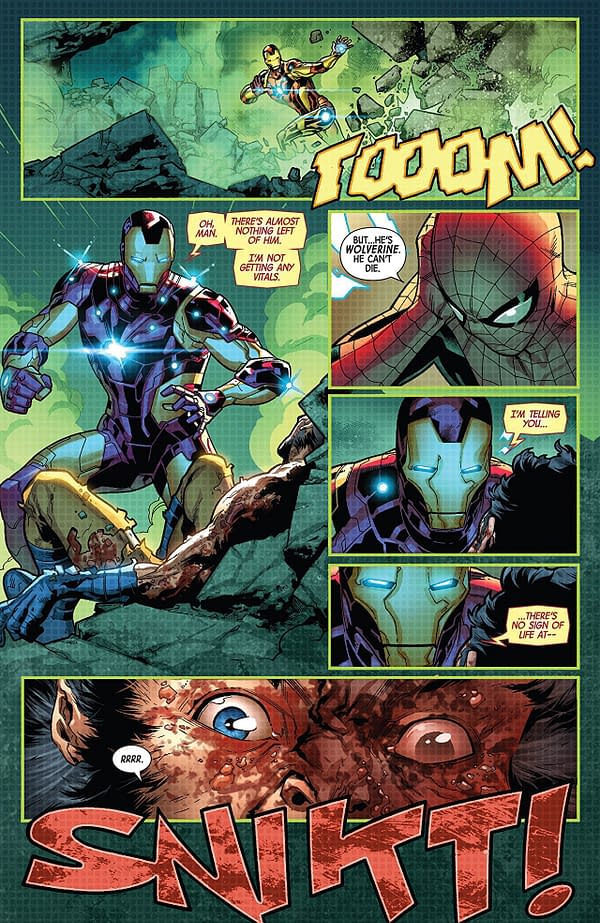 R.B. Silva delivers some more solid artwork. His figures look good and defined, and the draw distance issues the artist has had in past issues of X-Men Gold are no longer present. The detailing still feels a little light at times, but it's not that big of an issue. Guru-eFX contributes the color art to the book, and the palette is bright and appealing. It injects extra vibrance into the book.
Hunt for Wolverine: Adamantium Agenda #2 isn't an especially good book, but it does have its fun and its charms. Luke Cage and Jessica Jones are great characters, and they have a few good lines throughout the book. The ending is interesting, at least. Silva's artwork is solid, and the overall book is worth a look if the premise and characters are up your alley. Feel free to check it out.
[rwp-review-ratings id="0"]
[rwp-review-form id="0"]