Image Comics: I Is For Ideas Panel – SDCC 2014
David Dissanayake writes for Bleeding Cool: Welcome to Image Comics' fourth panel of the weekend, I is for Ideas, moderated by David Brothers, featuring Scott Snyder, Brian K. Vaughan, Joe Kelly, Kyle Higgins, Becky Cloonan, Ivan Brandon, Jeff Lemire, and Josh Williamson.
Josh Williamson will be having BRIAN MICHAEL BENDIS guesting as a character in Nailbiter as an author coming to research serial killers. Bendis will meet Nailbiter, who will be mad at Bendis for killing Peter Parker. Writing the dialogue for Bendis was "terrifying" Williamson said. "Its been weird writing him because I don't want him to seem fake." Williamson was a student of Bendis' in Portland.
Cloonan will be writing the new series Southern Cross, drawn by Belanger. Cloonan will be writing full scripts, but not drawing.
Snyder said his "both of us have no parameters, no fences at all. We have very similar interests, and he's one of my best friends. In Wytches its incredibly personal to us both because we're both father. In this we are exploring things that are terrifying to us. The Wytches have an incredible knowledge of natural science, and when you give them something they want, like a baby to eat, you get these incredible tinctures from them. The story is about dealing with the anger fear and guilt that results from making that deal with thy Wytches."
Joe Kelly, when he wrote I Kill Giants, was a new father who was also dealing with his father who was diagnosed with diabetes, trying to process all of those events in his life.
Brian K. Vaughan said that he deals with his fears and depressions by writing about them instead of going to a therapist like a healthy person. He wanted to write about the experience of fatherhood, but nothing is more boring than listening to other people talking about their children so he has to "smuggle it in to the story."
Kyle Higgins is dealing with the notion of a superhero labor union in C.O.W.L. For Kyle the book is very personal because it is an extension of a big work he did as a short film in college. That film got him on Joe Quesada's radar who asked him to pitch for Marvel, which lead him to working at Marvel and DC, which lead him to Image to write C.O.W.L. It all came full circle.
Jeff Lemire's new book Sescender with Dustin Nguyen that is about an artificial boy designed to keep other people company. He was deactivated for a long time and then is reactivated in the future when androids are illegal and he becomes the most hunted robot in the galaxy.
Ivan Brandon's Drifter is about the dirty hands it takes to build the future. "It is very close to my heart. It deals with disconnecting from societal structures and personal mythologies, and how the most unreliable narrator is yourself."
---
---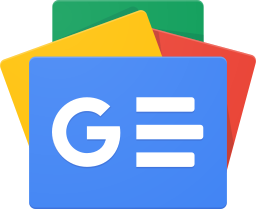 Stay up-to-date and support the site by following Bleeding Cool on Google News today!