Kyle Higgins and Mat Groom Talk Ultraman Revival at Marvel
Ultraman, one of the most iconic live-action superhero productions from Japan, comes to Marvel Comics this September with the exact writer you'd expect. Kyle Higgins, who has enjoyed a long run as the chief architect of BOOM! Studios' Mighty Morphin Power Rangers comic, brings his talent for Tokusatsu comics to Marvel with this new series celebrating Ultraman Day. Higgins is joined on Rise of Ultraman by co-writer Mat Groom, a writer on the rise known for his Image Comics Self/Made series and three artists that have worked on an array of Marvel titles. Bleeding Cool previously reported on the new series, but Marvel has now put out a new press release, including a statement from the co-writers.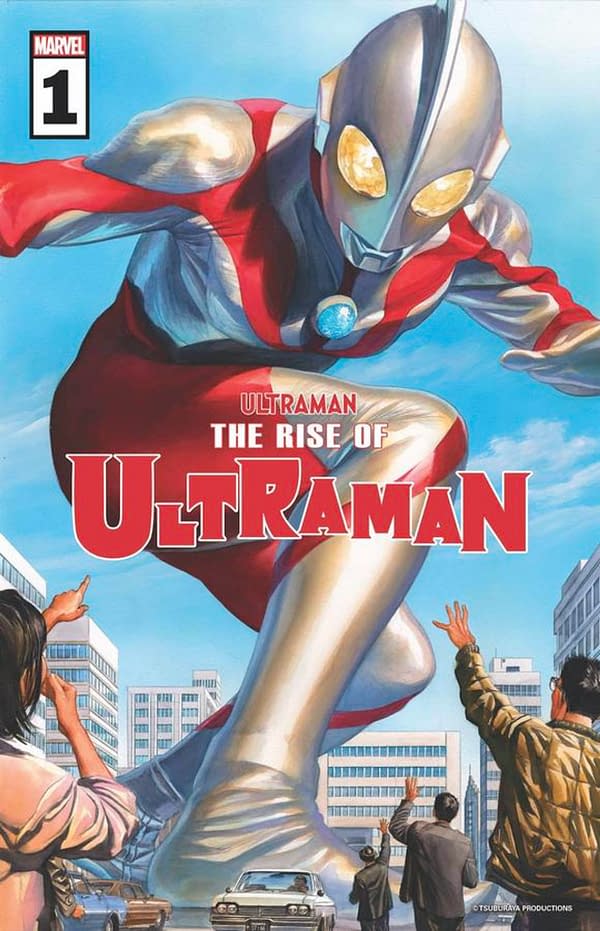 Marvel says of Ultraman:
Ultraman has been a pop culture icon for over 50 years and this September, Marvel Comics will proudly contribute to the franchise's incredible legacy with RISE OF ULTRAMAN #1!

Writers Kyle Higgins (Mighty Morphin Power Rangers, Winter Soldier) and Mat Groom (Self/Made) will join superstar artists Francesco Manna (Avengers, Fantastic Four) Michael Cho (Captain America) and Gurihiru (The Unstoppable Wasp) to reimagine the thrilling beginnings of the Ultraman phenomenon.

In honor of Ultraman Day, the celebration of Ultraman's first public television appearance in 1966, check out a first look at the highly anticipated premiere issue including exclusive preview pages, a variant cover gallery, and more below!
Co-writers Kyle Higgins and Matt Groom, who together look like a pair new characters on The Walking Dead who will betray the main cast two episodes after their introduction, have this to say about working on the Japanese superhero icon: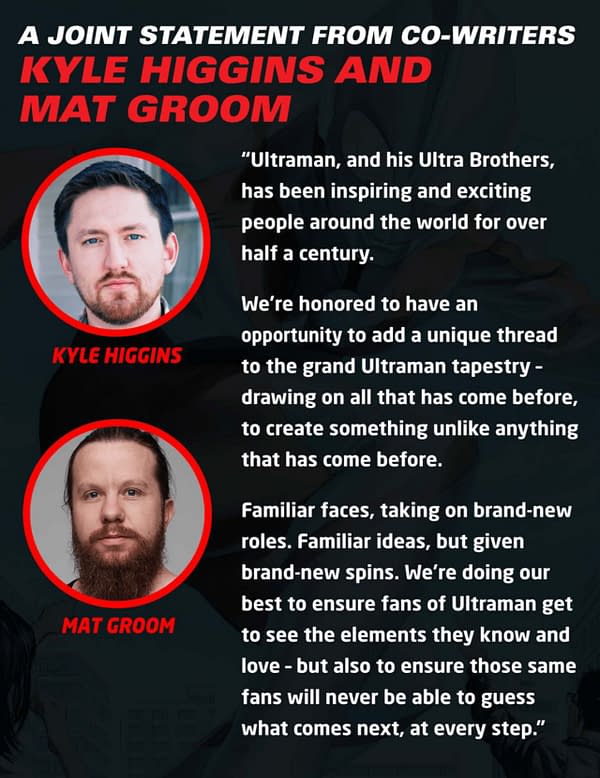 The two took to Twitter to add to this, with Higgins tweeting:
I say this with absolute sincerity and certainty— everyone involved in this book, from @Marvel to @MathewGroom and myself— are coming to it from a place of love and respect. If you thought what I did on Power Rangers was big…
And Groom replying:
I think we're consistently surprising ourselves and each other by how big we're thinking and how much we're working into it. This is a new beginning for a universe that's new to Marvel Comics– and the scale of building for that is as important as the physical scale of Ultraman.

Plus, there is just /so/ /much/ /GOLD/ in Ultraman– so much to draw upon, from great minds who have been working in this universe for decades.
These two seem genuinely honored, and if this new take on Ultraman is anything like Higgins' run on Mighty Morphin Power Rangers. It should be a fun blast-from-the-past for returning fans of the franchise while giving new readers a taste of why this series has such staying power. Oh, and I suppose a cover from Olivier Coipel can't hurt.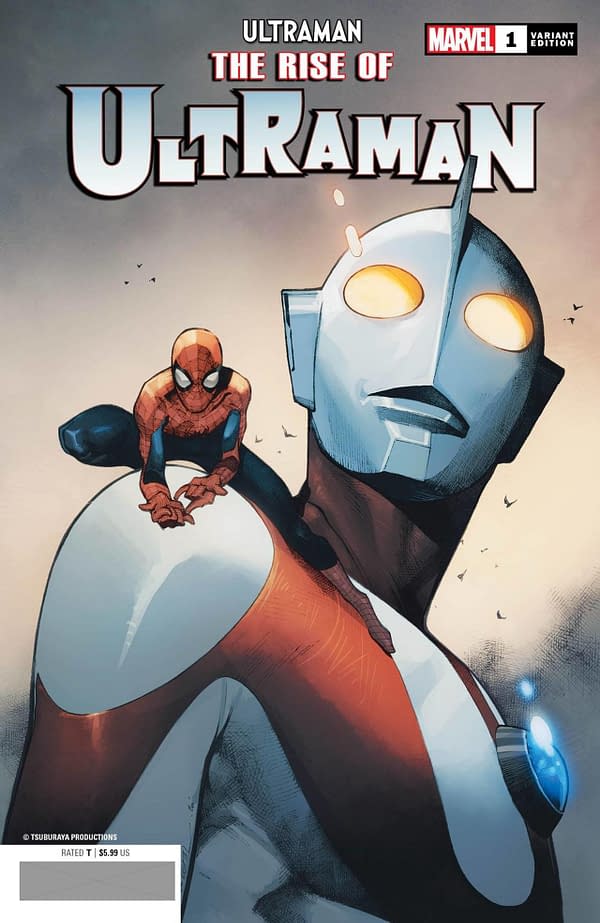 The Rise of Ultraman drops from Marvel on September 9th.