Marvel's Cloak and Dagger Stars Promote Free Comic Book Day
Saturday, May 5th is Free Comic Book Day where comic shops around the world offer up free books from various publishers to help promote the industry. Its been going on for quite a few years now, but this is the first in a while that doesn't have a major film opening the same weekend since Avengers: Infinity War moved up a week. But the stars of Marvel's Cloak and Dagger are more than happy to step up and help promote the weekend which will include free copies of the Avengers and Amazing Spider-Man.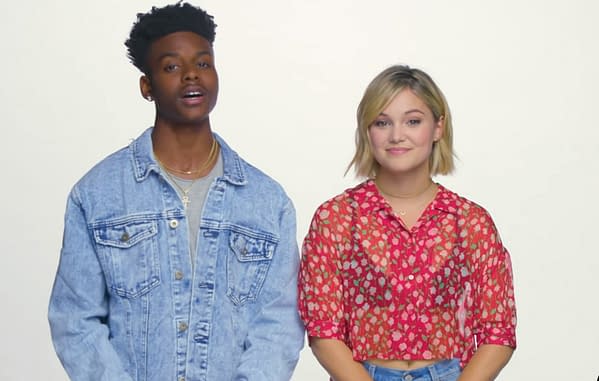 In the video below, Olivia Holt and Aubrey Joseph introduce themselves to the world and invite viewers to find their local comic shops and partake of Free Comic Book Day. For more information you can go to www.freecomicbookday.com
Cloak and Dagger focuses on two teenagers from very different backgrounds, Tandy Bowen (Holt) and Tyrone Johnson (Joseph), who acquire superpowers and meet by chance, soon realizing that their powers work better when they are together. The series also stars J.D. Evermore, Miles Mussenden, Gloria Reuben, Andrea Roth, and James Saito.
The series is based on the comic character created by Bill Mantlo and Ed Hannigan in the pages of Peter Parker, the Spectacular Spider-Man #64 in 1982. Cloak and Dagger is slated to be 10 episodes long.
Marvel's Cloak and Dagger premiers June 7th on Freeform.