New Duke Thomas Comic Signalled For SDCC
Warning all, but this article will contain spoilers for Dark Days: The Casting and the DC character Duke Thomas. Well, this is really Scott Snyder's time at the moment. With the release of Dark Days: The Casting, which reveals a great deal about the shape of upcoming Metal and Dark Matter afterwards, naturally everyone is poring over the book, and previous issue The Forge, for any more tidbits of information.
Or, of course, you could just go to the source, as CBR did with Snyder to discuss some of the elements revealed in The Casting, and also get plenty of tasty new morsels on Metal and Dark Matter. And perhaps one of the biggest revelations is that we can expect a new Duke Thomas ongoing to be announced soon. Or, as Joker seems to name him in The Casting, Duke's new superhero name, Signal.
So we get a little glimpse into what might be a future for Duke Thomas in this issue, and The Joker of all people may or may not even give him his new superhero name. Is there a big future ahead for The Signal? Is that what we're going to be calling him?

Well — I would — [Laughs] I'd like to say that we're making an announcement soon! What I will say about The Signal, or Signal, is that Duke is a character I've had a lot invested in for a long time, and there's been so many calls to get him his own book and his own name and his own story. But, I didn't want to do it before I felt we had the right platform.

One of the reasons we put him in The Casting was to show his importance to us and spotlight the part of the mythology in Gotham that he's actually essential to. So the other half of this, from just a logistics standpoint, is that I wanted this to be a place where I could bring in new talent. New talent, you say? Well, Snyder is the teacher of DC's Writers Talent Workshop, now in it's third year. And some of the early chatter about Dark Matter was as well as the so-called DC Master Class of artists, it would involve new creators on new characters too. So perhaps this is what we can expect for Signal. Snyder goes on:
"I wanted it to be someone who I worked with in the workshop, that I taught, who was passionate about the character and had a really good take on him. Dark Matter is [a chance] for me to put my money where my mouth is a little bit and say if Metal is about the creation of "new," about doing a Crisis where nothing is old — we don't go back to Earth 2, there's no Alexander Luthor, everything is about a new realm with new villains — then new books, the Dark Matter books, should bring in new talent.

So there will be an announcement about Duke and Signal and all of that soon, and I'm very, very proud of it."
So Duke Thomas will become Signal, a new daytime hero for Gotham, and we can expect an announcement on a new series starring him as part of Dark Matter, involving a new creator from the DC Talent Workshop.
Well, SDCC is just around the corner.
---
---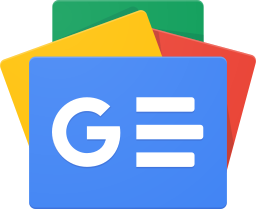 Stay up-to-date and support the site by following Bleeding Cool on Google News today!