Posted in: Comics, NYCC | Tagged: comic con, Comics, entertainment, new york, new york comic con, NYCC, nycc16
---
"Notes From The Studio Would Ruin This" – The Black Mask Studios NYCC Panel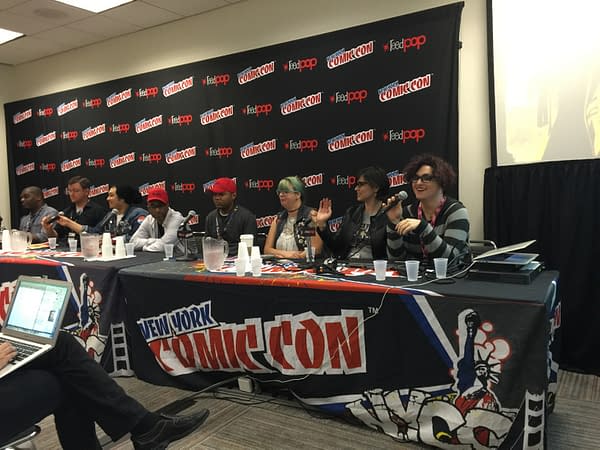 Hugh Sheridan writes,
The Black Mask Comics Panel featured writers Magdalene Visaggio, Tini Howard, Katy Rex, Eric Palicki and Tony Patrick, Kwanza Osajyefo and artists Fabian Lelay and Tim Smith III. The moderator was Matt Pizzollo.
Matt Pizzolo started by asking the creators why they have chosen to tell these stories in comics?
Osajyefo answered saying that he was motivated to write because he felt he "was not seeing representation of ourselves" in comics. He saw Speaking in a lot of voices that are under-served.
Tini Howard said she feels that there is a problem of female characters being under-served in comics – that their depictions are often stereotypical. "Cutesy kick-butt girls" are great, but if that's all, there's not enough complexity. Not enough vital relationships between women are portrayed.
She said that most comics only "feature one girl" and that she was eager to depict "as many different relationships between women" as she could, such as "women working together".
Visaggio said that stories of trans characters tend to be samey. Being trans is portrayed as a sad thing. She set out to present a trans life that we never see in comics, which is well-rounded.
She talked about being very proud of the way the reveal of her main characters trans status was done in her first issue " they were just talking about being boys" and that she thinks it worked in a very natural organic way that made it seem casual.
Pizzolo said that as a publisher he's "seeing a lot of comics that come in dealing with social issues". He said he felt that he can see a difference between pitches that are just inspired by conversations in society right now – which he thinks seem more analytical and those that are created by people who identify with the issues personally which feel more representative and authentic.
Osajyefo said it "hard to separate" the issues from the story – that the "politics are ingrained in the story". Black is based on the idea "What is only black people had super powers" and that scenario has inherent political implications.
Tini Howard talked about skeptics and how she sees the concept as two people who know they are "always the smartest people in the room" and just happen to be women of color. The series is set in the 1960s and she sometimes gets feedback saying that " bad things should be happening to them" given the civil rights situation of the time, but she is not really interested in covering that "I'm not writing that – its not my story to tell"
Pizzolo noted that Jade Street features an autistic, non-verbal protagonist and he has not seen that before.
Katy Rex said that the character, Emma, is very difficult to write, that getting her voice down has been hard at times. "I think that she's got a different perspective. It informs how she sees the world, but it's something that she's been dealing with her entire life. It's not something she suddenly has to figure out how to deal with. She has strategies."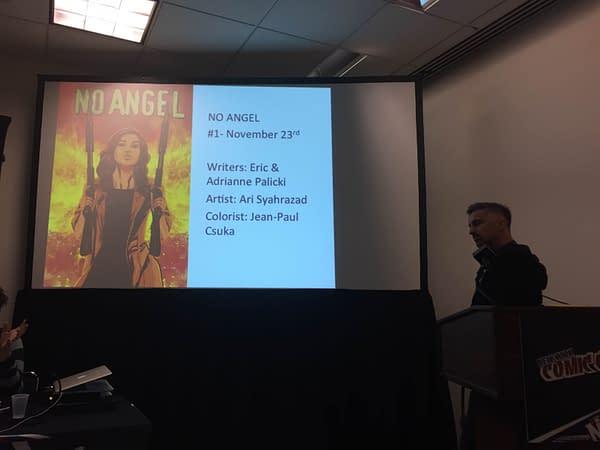 Eric Palicki talked about the origin of his series – his sister actress Adrianne Palicki from Agents of S.H..I.E.L.D. said she had "germ of an idea" which he developed. She looked at the proposal he did up and said that if this was a Hollywood production the "notes from the studio" would ruin the best parts of it and how nice it was to say "f-ck that".
Tony Patrick said that there is a lack of representation for all types of people in comics. "You want to create amazing characters, and villains who seep into your nightmares, but I'm starting to really factor in who might be looking at my comic. We grew up on amazing stories that inspired us, but there's a responsibility we feel to create the best characters we can but to be as culturally accurate in some ways as we can be. That's part of the process I'm still keeping in mind. You always run the risk of writing yourself into a corner, but that's exactly what you should do. "
Katy Rex said that if you're working on a book with a diverse cast of characters but not trying to be accurate, you're either fetishizing them or portraying them as a stereotype. What's the point of two-dimensional characters?
Tini Howard said that even though she grew up in DC, where my story is set, I stopped and educated myself, and my book is better for it.
Tim Smith III talked about how, when there's no difference in the way characters are presented but the color, we have an opportunity to change that. We can do the research. To at least attempt to know is fantastic.
Katy Rex said that the reason she work with consultants instead of just reading books about religion or race is because hearing it from a person is going to give you a better idea of experience.
Visaggio talked about how we live in an era of accessibility where we can check information. If you don't know something or are unsure of some depiction you can get help easily. She said that she's tweeted questions and gotten responses that have helped her work.
Pizzolo: How much is the comraderie among creators important to you in presenting your stories?
Katy Rex said that it makes her more confident in my writing. It makes her "say things that I would not have been brave enough to say. The fan community has also meant a lot to me personally".
Kwanza said that it's very important. When he worked on ZUDA at DC, knowing that all the creators supported each other made a big difference. All of those creators helped each others' content be better.
Pizzolo: I know many of you have used Kickstarter. Has that been positive?
Kwanza sees Kickstarter as a "major validator of your ideas". If can see that if people don't support something and can know that it was a bad idea and just move on. If you're able to put an idea out there and see that it resonates with people, that's ideal. Pitching to publishers is less definitive.
Tim Smith III said that Kickstarter also reaches outside of America, and into the rest of the world. The world is going to reply back to that. If it doesn't work out here the way you want it to, maybe it works out in Europe in a way that they needed.
Pizzolo said that among the books that Black Mask has done that have previously been Kickstarted, they are very different kinds of books that would be accepted within the industry if vetted by the industry, but Kickstarter has instead vetted them.
---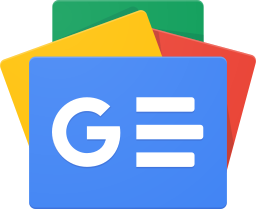 Stay up-to-date and support the site by following Bleeding Cool on Google News today!