Posted in: Comics | Tagged: Comics, convergence, dc, dc comics, entertainment, jamal igle
---
One Year Ago, Jamal Igle Posted A Dream About DC's Convergence
Over a year ago, comic book crator Jamal Igle posted the following on his Facebook page. Freaky!
Convergence..A DCU related dream.
I had a dream last night and figured out how to "Fix" the DC universe in six months.It all starts with Superman of course, the current version.

We would wrap up a storyline where Superman has a had a painful yet cathartic triumph.

Page 18Panel 1: we see a shot of the earth in eclipse. The sun peaking over the horizon as Superman, in the distance flies into frame.

1. Superman: It doesn't end…

Panel 2: Mid shot as we zoom in on Superman arching towards the camera

2. Superman: No matter how many times I throw myself out there, they keep coming.

Panel 3:

Over the shoulder shot of Superman looking back towards the Earth. Cape floating lifelessly in the cold of space. Ice forming on it's edges

3.Superman: I joked when i was younger about the "never ending battle" but It's turning into a self fulfilling prophecy.

4. Superman: I can't turn to Diana, she doesn't understand.

Panel 4:

Close up on Superman, looking pensive.

5. Superman: She doesn't see the toll it takes on me. I'm not a "warrior born", I'm a farm kid from Kansas.

Page 19

Panel 1.
Widescreen shot of Superman in the foreground, the earth in the background.
1. Superman: An entire world of heroes, and they keep looking to me for answers
2. Superman: I don't know what to tell them half the time.
3.Superman: Half of it's guess work, the other half luck
Panel 2.
Largest panel on the page
Superman flies into the foreground, the blackness of space behind him.
3.Superman: Something's got to give. I won't roll over and surrender but there has to be another way, a better way.
4. Superman: There's too many people counting on me to fail.
Panels 3, 4 (connected)
Superman flies towards the Earth in panel 3
5. Superman: I can't fail
6. Superman: I just wish I knew another way.
We pan over to panel 4 as a portal opens
Panel 5 (Stat)
A small object, on fire, falls from the portal

Page 20
Panel 1
The object streaks through the troposphere at breakneck speed. We can't make out what it is or how big it may be.
Panel 2
Shot from the ground, we're in the arctic. We can see the object as it races towards the ground, smoking trailing from it.
Panel 3
The object crashes into the snow, creating a large billow of smoke and snow
SFX: SKRA-KRRRROOOOMMM!
Panel 4
The snow begins to settle as we go to a widescreen shot of the area.
it's quiet… too quiet.

Page 21
Panel 1
A close up of the snow as we see it crumple, a dark object can be seen underneath.
1.voice: …. uggghhhhh
Panel 2
We see snow fall from a figure as it rises from the crater, hunched and bent.
2. Voice:…that was…different..
Panel 3
We see a shoulder, draped in red cloth
3. Voice: what?
Panel 4
a close up of a mans ear as we see different bits of dialogue from from other DC Comics.
Panel 5
We see the back of the figure as we see a red cape with part of a yellow "S" symbol
4 Voice: Alternate dimension, clearly…another Earth.

Page 22
Full page splash reminiscent of John Byrne's Man of Steel #6 splash. We reveal Superman, or more specifically, the Pre-New 52 Superman, red shorts and all, looking into the distance.
1. Superman: Great Scott..

Next: The next stage of the DCU Universe begins..Convergence!

Just an idea I had. Not saying what DC is doing now is wrong, Just something that's been on my mind.
---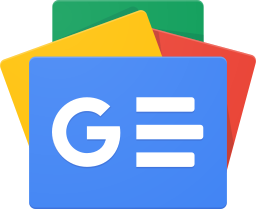 Stay up-to-date and support the site by following Bleeding Cool on Google News today!