Oops! DC Comics Released Batman #130 Preview By Mistake (Spoilers)
Yesterday, Bleeding Cool ran a preview for Batman #130 released by DC Comics, pointing out that it served as a direct spoiler for any cliffhanger for Batman #129. Worked out what that cliffhanger could be. And wondered what DC Comics were playing at.
Well, it turns out it was a mistake. The following missive was forwarded to Bleeding Cool. "Hey, reaching out to you about preview files you were sent for Batman #130, on sale December 6. Unfortunately, they were sent to you with the wrong embargo date; the correct date should have been Wednesday, November 2, to follow the release of next week's Batman #129. I do have preview files for #129 available now and can send them over; if you've posted the art and covers from #130, would it be possible to reschedule that post for next Wednesday and post a #129 preview today? Apologies for this inconvenience, thanks!"
AIPTComics have taken down their version, but Gamesradar still have theirs up. But for who knows how long? So for reference, below shows the newly released preview to Batman #129, in which Failsafe rules Gotham, Batman recovers with Aquaman in Atlantis (much to the chagrin of other Atlanteans) and Failsafe works out where Batman is via a process of Justice League response elimination. And then a look at the preview to Batman #130 again, just without any of our sarcastic commentary from before.
BATMAN #129 CVR A JORGE JIMENEZ
(W) Chip Zdarsky (A) Jorge Jimenez, Leonardo Romero (CA) Jorge Jimenez
Failsafe has countered every move Batman and the Justice League have attempted. Is the Dark Knight out of options on…Earth? The bestselling Failsafe arc continues! In the back-up, we travel back to the early years of the Dark Knight Detective, revisiting his most psychedelic/mind-breaking period and the dawn of his backup protection system…ZUR-EN-ARRH!
Retail: $4.99 In-Store Date: 11/1/2022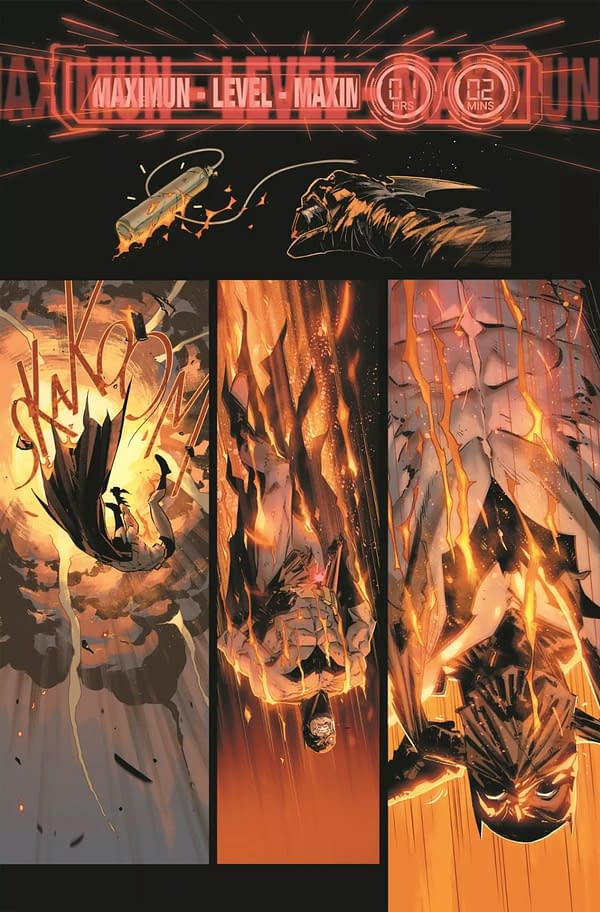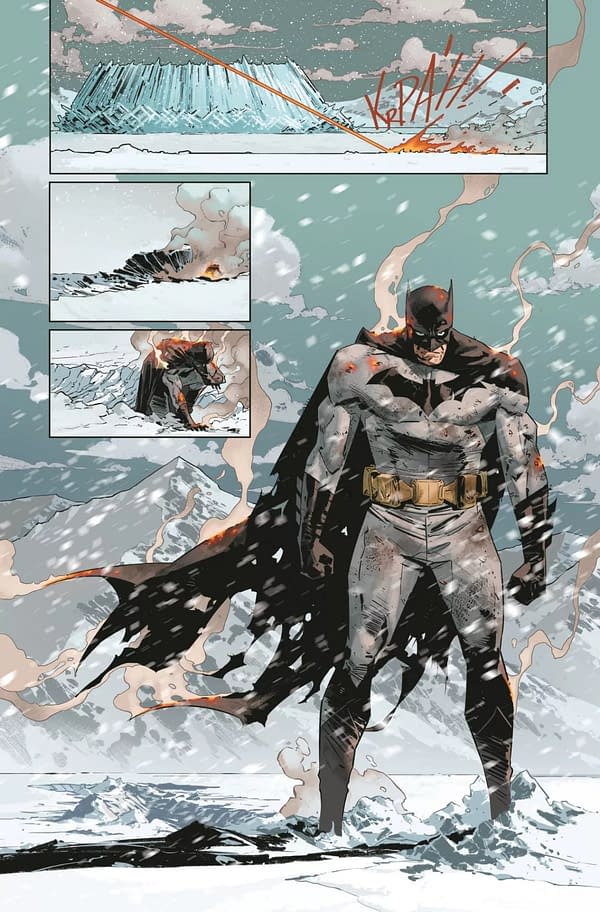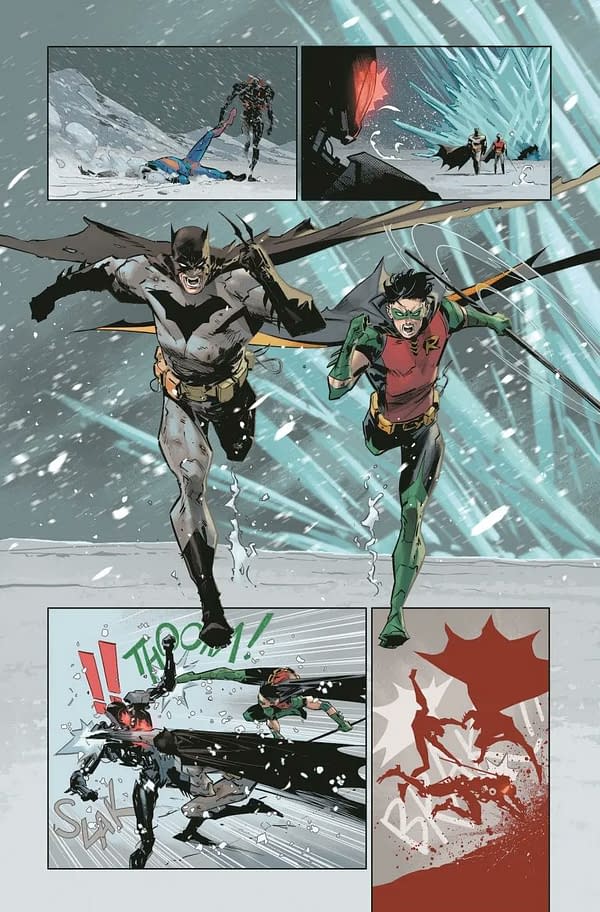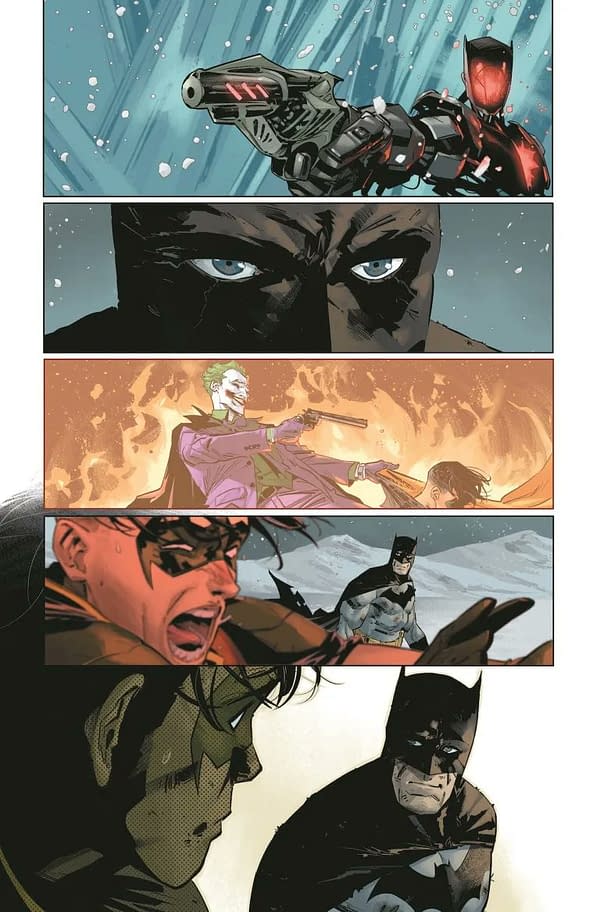 BATMAN #130 CVR A JORGE JIMENEZ
(W) Chip Zdarsky (A) Jorge Jimenez, Leonardo Romero (CA) Jorge Jimenez
The final chapter in the Failsafe arc reaches its brutal and stunning conclusion! Batman has one desperate, final option…will he walk away from it? The answer will shock you! The early days of the Dark Knight and his relationship with Zur-En-Arrh continues!
Retail: $4.99 In-Store Date: 12/6/2022