Quentin Tarantino Crosses Over With Zorro In Django Unchained Sequel, With Dynamite, DC Comics And Matt Wagner This one is just team-up upon team-up. Dynamite Entertainment and DC Entertainment are set to co-publish a story co-plotted by Quentin Tarantino and Matt Wagner where Django meets Zorro.
From what we are told, Tarantino considers this a sequel to Django Unchained and it was worked out between the filmmaker, the comic legend Wagner and Reginald Hudlin who adapted the original screenplay, was a producer on the film and will be working as editor on the series.
And everyone and their brother had a quote for the announcement.
"I'm very very excited about both this story and the opportunity to work with Matt. It was reading his Zorro stories that convinced me what a good idea it was to join these two icons together. And the story idea we came up with is thrilling, and I think will be an exciting new chapter for both characters." – Quentin Tarantino

"This project is an absolute thrill," adds writer Matt Wagner. "When Quentin and I first met, it felt like we'd known each other for years. The give-and-take energy of our initial story sessions was just incredible! It's a particular buzz to be writing Zorro once again…and especially to team him up with the magnetic lead character from Quentin's most straight-up heroic movie, Django Unchained! The Wild West is never gonna be the same once these two come to town!"

"This series is the first time Quentin Tarantino explored the continuing adventures of one of the characters from his films," states Django Producer Reggie Hudlin. "That he would do it in a comic book demonstrates his love and appreciation of the medium. Quentin is not just a comic collector – he's got a spinner rack in his house!"

"First and foremost, this is a dream project to have both Quentin and Matt, both master storytellers, collaborate for the first time by bringing the scope of cinema to the comics medium," says Dynamite CEO/Publisher Nick Barrucci. "I can't express how happy I am to co-publish this series with DC Entertainment, and release what is sure to be THE Cross-Over event of the year."

"We are excited to see that our Eisner-nominated Django Unchained movie adaptation has inspired Django's appearance with Zorro and are pleased to be part of what is sure to be a highly-anticipated crossover event," stated Hank Kanalz, Senior Vice President of Vertigo and Integrated Publishing, DC Entertainment.

"In previous adventures, Zorro's rich history has teamed him up with the Shadow and with the Lone Ranger, as well as many other iconic characters," said John Gertz, CEO of Zorro Productions, Inc., "But this will be his greatest meeting yet! Django and Zorro are the perfect team, and so are Quentin Tarantino and Matt Wagner. It is an honor for us to work with these two masters of their craft."
DC and Dynamite have also co-published Batman '66/Green Hornet by Kevin Smith. What others do they have up their sleeves?
---
---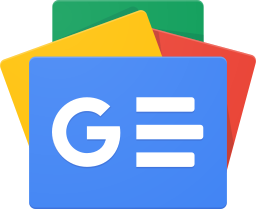 Stay up-to-date and support the site by following Bleeding Cool on Google News today!