A Comic Show – Multiversity, Delinquents, And Fade Out!
Aaron Haaland of A Comic Shop in Orlando, Florida, writes:
Hey Fandom! I'm back with a stack of New Comics Now! For DC we have the trippy Multiversity #1 by Morrison and Reis. It's like reading Crisis On Infinite Earth while on LSD. In other words, I love it! We got a Monitor, multiple Earths, Captain Carrot, and more. This is the New 52 if by 52 we mean Earths and not titles DC publishes. I'm really looking forward to Grant's modern take one some of these classic universes. And Teen Titans #2 continued the uptick for this title, Beast Boy changelinging into Grumpy Cat made me LOL. Marvel's Storm #2 kept that book on my radar. Greg Pak is worth checking out on anything he writes, and this title seems to be setting the table for some big with the character.
Valiant's Delinquents #1 was a fun hobo rump featuring both Archer & Armstrong and Quantum & Woody. Each duo has half an ass check map, and are on a quest to find the Great American Hobo Treasure! A Comic Shop has an East Coast Map variant with our logo on it somewhere, but Diamond Comics sent us the West Coast Map cover instead. We should have that all fixed up by next week though. Wicked + Divine #3 continued to showcase two creators at their best, but the original indie dream team of Brubaker & Phillips returned with their new Fade Out. If you have ever even thought about checking out a Bru and Phillips title, this is the one!
---
---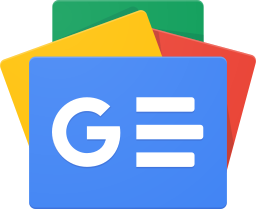 Stay up-to-date and support the site by following Bleeding Cool on Google News today!