American Horror Story: Cult Episode 1 Recap: "The Revolution Has Begun" Welcome to Bleeding Cool's weekly recap of American Horror Story: Cult, starting with this week's Episode 1: 'Election Night.' Check out the video below for my overview/recap of the episode along with some Spare Parts that I picked up along the way that I thought you might find interesting.
One thing I can say right from the start? AHS:C creator Ryan Murphy isn't starting slow this season, and the political message seething beneath every scene isn't just directed at Trump supporters, but at every single person Murphy holds responsible for 2016. Throw a cult of murdering clowns (possibly); the fascist rise to power of Evan Peters's Kai Anderson (definitely); a woman (Sarah Paulson) who's hallucinating clowns (maybe); and a young and in-danger-from-every-direction Oz (Cooper Dodson) into the mix, and you'll see that Murphy's looking to get a lot done this season.
It says something when you find yourself looking forward to seeing Twisty the Clown (John Carroll Lynch) just to get a break from all the building tension — and this was only the first episode!
You can also check out the transcript of my live-blog of the episode here or by clicking the link after the video.
But one quick thing before we get our recap underway…

This isn't a formal review — more of a recap-review-stream of consciousness mash-up — but I'll be covering some themes and takeaways involving major and minor storyline developments from the episode. Just something to keep in mind before watching or re-watching the episode. Not looking to have angry fellow geeks outside my apartment with pitchforks and torches because I didn't give enough spoiler warning. You can click here to read up on our live-blog of the episode:
Thanks for tagging along this week, and hope you come back again on Monday for American Horror Story: Cult, Episode 2, 'Don't Be Afraid of The Dark':
---
---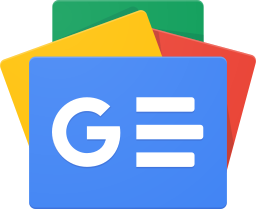 Stay up-to-date and support the site by following Bleeding Cool on Google News today!