Posted in: Comics, Recent Updates | Tagged: avatar press, bad girls, boundless comics, lady death, Mike Wolfer, night of the living dead, stitched, superhero, war goddess
---
Boundless Plug of the Week: War Goddess #5
You've seen Bleeding Cool's plugs for War Goddess, a comic book series plotted by Mike Wolfer (Lady Death, Stitched), before. If you haven't picked it up and tried it, you're really missing out. To quote the review from HorrorTalk.com: "It's an intriguing spin on Greek mythology mixed with modern day science and filled with hot chicks. What's not to love?"
War Goddess #5 is the latest issue in the ongoing adventure, and hits stores tomorrow. Launching the second story arc of the series, it delves deeper into the titular character's mythological background. In the aftermath of her battle against Hellina, Pandora hunts for clues at the Caribbean island site where the fiery villainess was born. But something lurks in the ruins of the Promethea supercollider, a hulking monstrosity intent of feasting upon the flesh of the War Goddess. Meanwhile, the primeval creature Satheeno has been unleashed in far-off Greece, freed from her centuries-long imprisonment due to Pandora's dark matter accident from issue #0. Theronia, the goddess of the hunt, joins the cast of high-kicking bad girls as she faces off against Satheeno's harpies.
We're happy to share a preview of War Goddess #5 with you below. Check it out!
[issuu width=550 height=423 shareMenuEnabled=false showHtmlLink=false printButtonEnabled=false shareButtonEnabled=false searchButtonEnabled=false documentId=120205211409-c7d7f8c843e24575badfaa22327ad6ee name=wargoddess5-preview username=avatarpress tag=andres%20ponce unit=px id=06a04b07-ac20-44b9-0103-9f587dee4f98 v=2]
As always, Boundless Comics offers a diverse selection of covers to appeal to each reader's personal tastes. You can find the following cover types at fine comic book shops everywhere:
WAR GODDESS #5 – Regular Cover
$3.99 Retail, Cover by Matt Martin
Diamond Item Code: OCT110954
WAR GODDESS #5 – Gore Cover
$3.99 Retail, Cover by Matt Martin
Diamond Item Code: OCT110956
WAR GODDESS #5 – Wraparound Cover
$3.99 Retail, Cover by Michael DiPascale
Diamond Item Code: OCT110955
---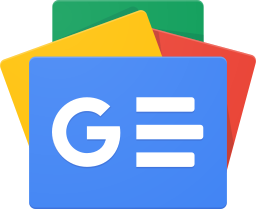 Stay up-to-date and support the site by following Bleeding Cool on Google News today!