Trailer For Channel 4's New Phone Hacking Satire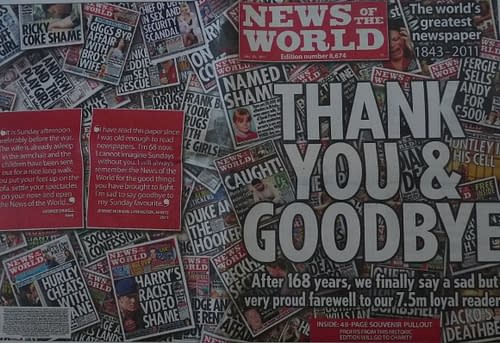 "The ginger prince must have been up to something!"
Actually not all that much, so why not insert a nice topical joke about that fancy dress swastika scandal… from seven years ago.
Channel 4 have released a clip from their new phone hacking satire show Hacks, based on the recent controversy surrounding the News of the World phone hacking scandal. The show is set in the offices of tabloid magazine The Sunday Comet and features a cast including Claire Foy, Nigel Planer, Phil Davis, Alexander Armstrong, Gordon Kennedy, Russ Abbott and Celia Imrie… but my only reason to tune in would be Kayvan Novak of Fonejacker and Four Lions.
Otherwise it looks like pretty weak fare, but maybe they're saving the good stuff for the day. Hacks airs on New Years Day at 10pm on Channel 4.