Castle of Horror: Magic Rings, Dracula And Elvira Invite You To The Devil's Wedding Night This week we continue our Sexy Vampire Retrospective with the Luigi Batzella's 1973 opus, The Devil's Wedding Night, about a young scholar (Mark Damon) who discovers that the famed Ring of the Niebelung may exist and can be found in the Carpathian Mountains. But no sooner does he begin to plan an excursion to find it for science, his twin brother (also Mark Damon) sets out to retrieve the ring, stumbling upon the evil plans of Countess Dracula, portrayed by Italian actress Rosalba Neri. This movie is pure eurotrash horror– and when it comes to eurotrash horror, the grungier, scratchier, sleazier it is, the better. This movie has all three of those things, plus it's Italian.
This is also the first film we've discussed that's hosted by Cassandra Peterson as Elvira, the TV horror hostess who re-introduced the Shock Theater (e.g. Vampira, et al) concept to American audiences in the 80s.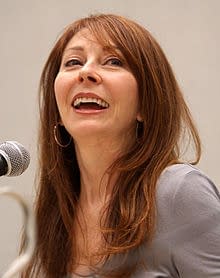 Listen here:
Listen on YouTube:
Check out the trailer:
Castle of Horror Podcast Links:
Join us over on Facebook to chime in.
The show is hosted here. Get our RSS Feed. Subscribe at iTunes. Listen on Stitcher. Or onYouTube.
Twitter: castleofhorrorp.
The Team: Hosted by Jason Henderson, writer of IDW's Ben 10 series and creator of the HarperTeen novel series Alex Van Helsing. Featuring Drew Edwards, creator of Halloween Man, Tony Salvaggio of Clockwerx from Humanoids, attorney Julia Guzman of Guzman Immigration of Denver, and Jamie Bahr, lead singer and upright bassist of the rock and roll band Danger*Cakes.