Game Of Thrones: Series Preview, And Free Stuff For You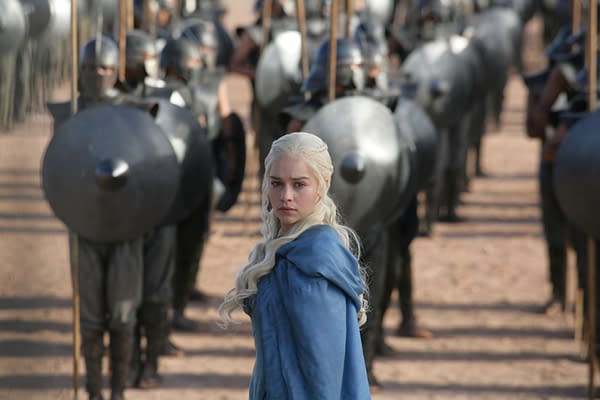 For fans of Game Of Thrones, all I really need to say here is, 'Series 3 starts on Sky Atlantic on Monday.' (it's 9pm on HBO tonight for you US types)
For non-fans, here's a fast & dirty description of the series, and a couple of reasons why I think you should watch it. All you cool kids who already watch the show, don't tune out just yet — there are PRIZES at the end!
At first blush, Game Of Thrones is a fantasy property. In this first episode of series three you get to see a giant, a dragon, and a dwarf before the second commercial break. But there's a lot more to this show than upmarket LARP-ing.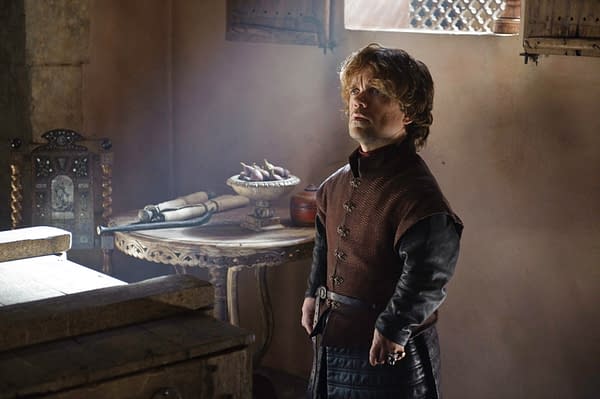 For a start, when we say dwarf we don't mean just quaint Middle-Earthy CGI set-dressing.The little guy's the coolest character in the show.
Tyrion Lannister, as played by Peter Dinklage, is the stand-out turn in an impressive ensemble. Tyrion is a pint-sized Machiavelli, forever plotting against more or less everybody. Sometimes outmanoeuvred, never he's bested.
And it's Machiavelli, rather than Tolkien, that's the benchmark here. Game Of Thrones may be set on a parallel Earth where the existence of magic has discouraged scientific progress and forged an eternally medieval society, but it's the wars of Renaissance princes in Europe that are its biggest influence.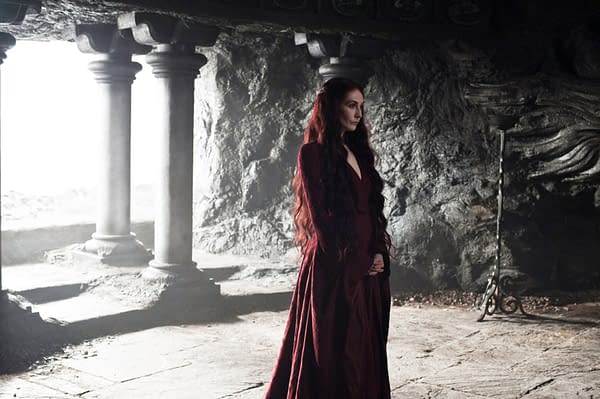 Most of the action takes place on an around the continent of Westeros, and one of the two central plot threads is a four-way tussle to unite and rule its seven kingdoms.
Don't worry, it's no dry history lesson either. Game of Thrones is brutal, bloody, and occasionally very sexy television.
There is also a secondary plot involving the onset of something like an ice age. One that brings with it eerie snow vampire guys called White Walkers and their shambling zombie army.
Game Of Thrones also, for a fantasy series, has a surprising number of important rôles for women. Sure, it's still mostly men that make up the armies and get their heads (and surprisingly frequently hands) cut off, but the women in Game Of Thrones get to do a lot more than just endure.
The TV adaptation is by its nature a leaner, more compressed narrative than George RR Martin's seven-volume series of doorstop-sized books but it's notable that for all the characters dropped or combined in the transfer from page to screen the only new major character is a woman — mysterious healer Talisa Maegyr.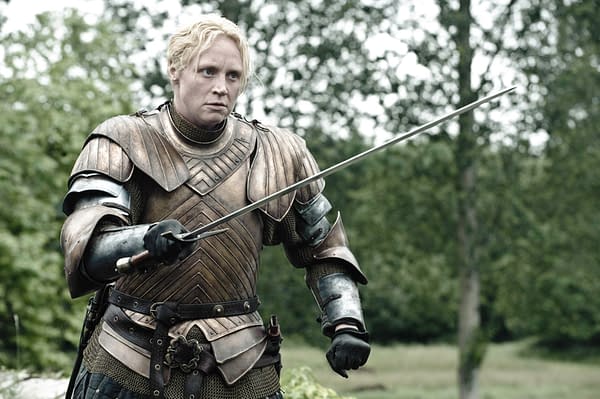 The most obvious example of GoT's female-friendly agenda though is Brienne Of Tarth, played by Gwendoline Christie. A six-foot warrior woman forever struggling against convention she's a tough, admirable character that is fast becoming a fan favourite.
Christie called her agent and demanded to be put forward for the part. Even though Christie, out of costume, is a willowy, rather elegant-looking lady and Brienne is a..well…Let's put it this way — she's unlikely to win the Miss Westeros competition.
Christie's a lot more fun than the dour character she plays too. In a Q&A at the Series 3 launch she regularly reduced the rest of the cast to helpless giggles by not quite relating a racy anecdote about a speedboat ride with GoT co-star Finn Jones while they were on location in Croatia.
[youtube]http://www.youtube.com/watch?v=C1pbtBX9Kok[/youtube]
There's a slightly more traditional female role for Michelle Fairley, as Stark family matriarch Lady Catelyn. She does a lot more enduring, and a lot less swordplay, than Brienne of Tarth, but she's still a tough, ballsy, character who has plenty to say.
Fairley claims that, despite Game Of Thrones's plentiful sex scenes, she has a 'no nudity' clause in her contract. The producers, she jokes, 'insisted on it.'
Fairley and Christie are just two of the liberal sprinkling of Brits among the cast. Perhaps because, as Charles Dance — the closest the show has to an outright villain — suggests "they're cheaper."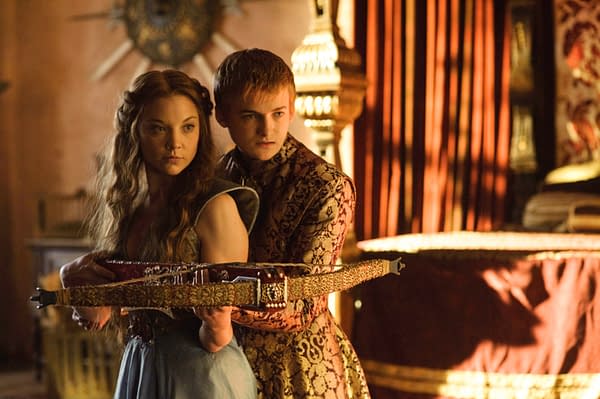 More likely it's that our British tones sound more location-neutral and 'fantasy friendly' to she show's huge international audience.
If you're part of that Game Of Thrones TV audience, or have just decided to give it a go, why not try to win this totally sweet pair of mugs for your late-night GoT-watching cocoa?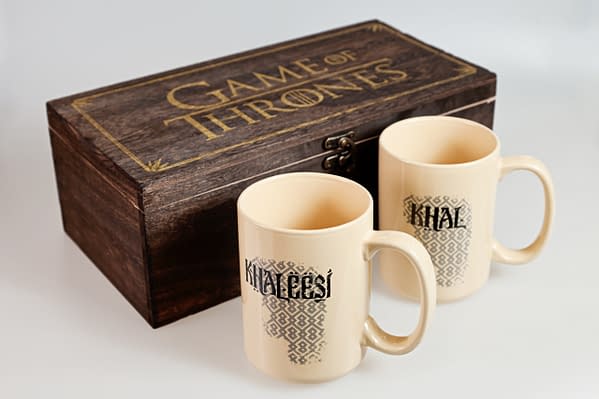 Just tweet a link to this article with the hashtag #DothrakiCocoa before the end of Monday's episode (Sky Atlantic, 9pm) and we'll pick a winner at random on Tuesday morning.
Regrettably, this swag's only for UK-based readers. We can't afford the stamps to send crockery to Essos or Sothoryos. Sorry.
Not on Twitter? Send us an email at the Tips link and we'll include you in the draw. We're nice like that.
Game of Thrones returns to Sky Atlantic HD from Monday 1 April at 9pm. Seasons 1 and 2 will also be available On Demand